What does it mean to be a part of Franciscan Care? Does it mean participating in outreach of all sorts – tending to and nurturing those around us? Does it mean being supportive of those among us who suffer in various ways, whether physical, spiritual, or mental? It truly can be either of those things. And one of our ministries encompasses all of those things – Sacred Heart to Haiti's Heart.
Sacred Heart to Haiti's Heart seeks to help our brothers and sisters of St. Gabriel's Parish in Beau Séjour, Haiti. St. Gabriel's Parish is a Catholic community with approximately 22,000 people located in the mountains of Haiti, just southwest of Port-Au-Prince. In conjunction with Holy Family Church in St. Petersburg, our ministry is helping to rebuild their church, which was demolished by the earthquake and devastating hurricanes that followed, as well as provide medical, dental, and other resources as needed. In addition to ministering to the local residents, St. Gabriel's runs the local school and has a modest medical building.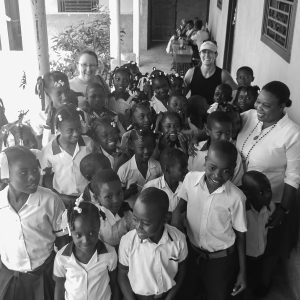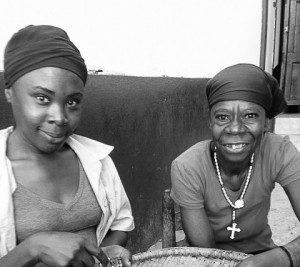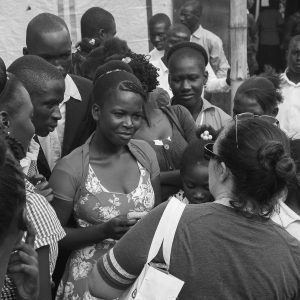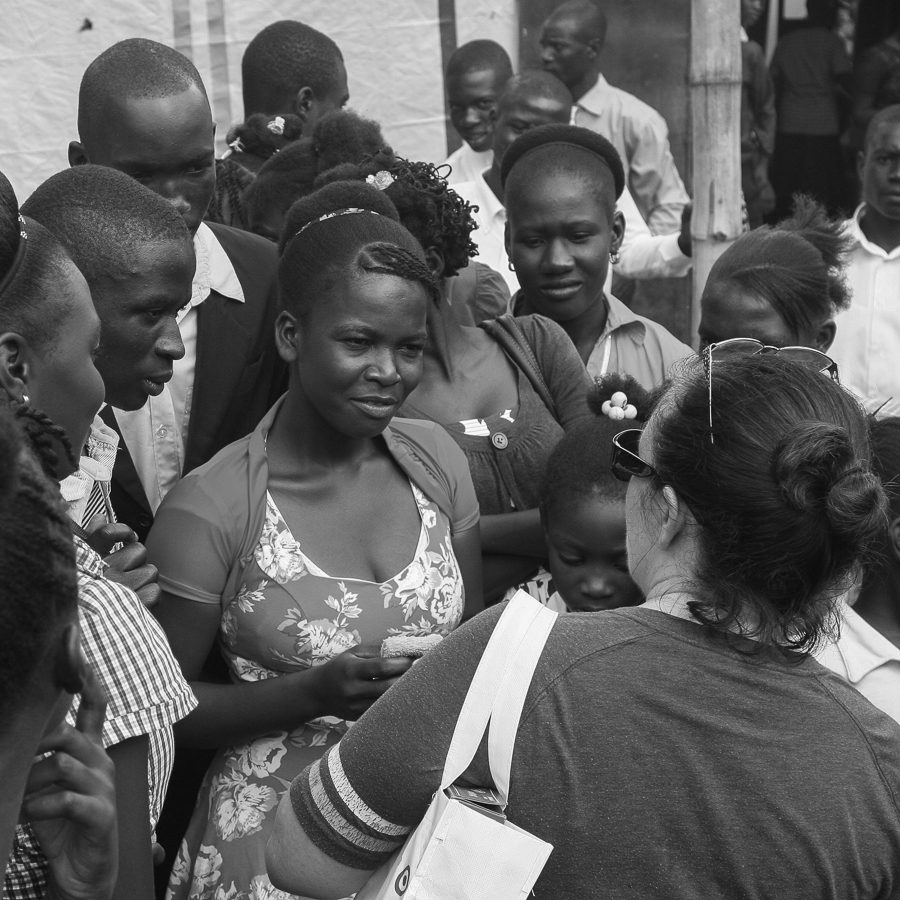 At various times each year, the Sacred Heart to Haiti's Heart ministry visits St. Gabriel's, and one of our parishioners – Wayne Davis – gives us an intimate look at why he devotes his time to this wonderful ministry.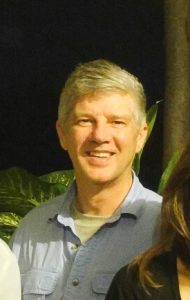 I was blessed to have the prayers and support of Fr. George and the Sacred Heart team in my visit to Beau Séjour to show our commitment to St. Gabriel's. I was equally blessed that my bride, Debi, supports our commitment and the time and resources involved in visiting St. Gabriel's. Debi looks forward to joining the team in December and volunteering her medical skills. By every measurable standard I saw improvements in just six months. Crops were in, people were happy, the church was significantly improved, schools were improved, the possibility of building a church appeared very realistic and the road was significantly improved. I remain a realist, the parish of St. Gabriel's will remain a poor peasant parish for the rest of my lifetime. Haiti will not improve significantly, and even if it did, the government would not significantly improve the lives of the people of the mountains. The Church however makes a difference in the daily lives of the peasants, from the poor who come to the rectory door for rice, to the sick who use the medical clinic and the children who come to the school. A safe and secure church will absolutely improve the personal and spiritual lives of the people. It also can serve as a safe location to gather and pray when storms and hurricanes come, and they will continue to come forever. My profession prevents me from fundraising or making commitments of any type with an organization outside the U.S. or I would volunteer to serve on a future building committee. I have no experience in serving with any building committee, but I believe this is an executable project I could accomplish with my skill level, and if I could do it then others can as well. My wife and I, will however, continue to volunteer our love, support, commitment and faith that a new St. Gabriel's is a very real possibility.
To read Wayne's full account of his recent trip, as well as detailed plans for St. Gabriel's future, click here.
To read a thank you letter from Fr. Fernand of St. Gabriel's to the parishioners of Sacred Heart, click here.
If you would like to become involved in the Sacred Heart to Haiti's Heart Ministry here at Sacred Heart, please contact Becky Wilt.