Are you looking for ways to get involved at Sacred Heart this week? We have plenty of opportunities for you with our various ministries and events. See below for this week's highlights and consider joining us. You would be most welcome!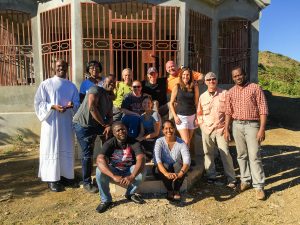 Sacred Heart to Haiti's Heart – Next Meeting
Sacred Heart to Haiti's Heart seeks to help our brothers and sisters of St. Gabriel's Parish in Beau Séjour, Haiti. Our ministry is helping to rebuild their church, which was demolished by the earthquake and devastating hurricanes that followed, as well as provide medical, dental, and other resources as needed.
The ministry's next meeting will be on Wednesday, June 20, at 7 p.m. in the San Damiano Center. If you are interested in helping us support our sister parish, St. Gabriel's Catholic Church in Beau Séjour, Haiti, please join us or contact Becky Wilt at rswilt@msn.com.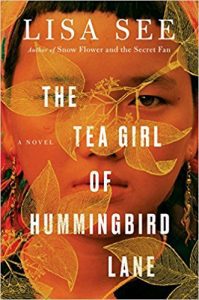 Parish Book Club – Next Meeting
The Sacred Heart Book Club consists of a small group of parishioners who meet about once a month to discuss ideas and insights around the agreed-upon book. Members read a mixture of fiction, spirituality, biography, theology, and nonfiction, with each book around 300 pages in length and available in print or online. But beyond the monthly discussions, it is a time of sharing and for building fellowship and community.
If you are planning out your summer readings, consider including our Book Club's upcoming June reading, "The Tea Girl of Hummingbird Lane" by Lisa See. Join us on Thursday, June 21, at 7 p.m., in St. Francis Hall to share in the discussion of this book.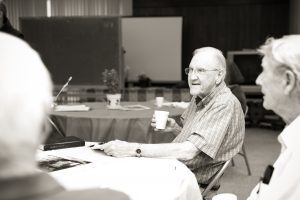 Men's Prayer Group – Next Meeting
Our Men's Prayer Group is open to all men of the parish who are interested in deepening their faith and giving back to the parish through various service opportunities. Bi-weekly meetings include a brief scriptural meeting, sharing of personal experiences in our lives of faith, and discussion on the needs of our parish and community and how we can participate.
Their next meeting is on Friday, June 22, at 7:30 a.m. in the St. Francis Hall. If you would like to learn more, contact Jim Rossman at 813-431-8366.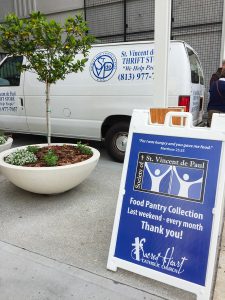 St. Vincent de Paul – Food Pantry Collection
Next weekend, June 23-24, the St. Vincent de Paul Society will be outside the church before each Mass to receive your food pantry donations. Items in the highest demand are peanut butter, tuna, and canned meats. Thank you for your continued support.
The Society of St. Vincent de Paul is an international organization of men and women who strive to grow spiritually by offering service to individuals in need with material aid, encouragement, and spiritual support. Most assistance is given on a one-time basis to assist families who are experiencing a significant hardship.
We would also love more volunteers.  Please take a look at what our ministry is all about here. And if you're interested in joining, please call Susan Coppin at 813-230-0444.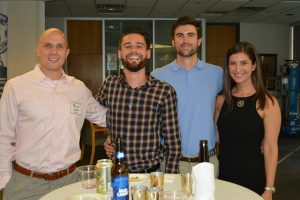 Sacred Heart Young Professionals – Upcoming Event
The Sacred Heart Young Professionals ministry consists of young professionals who share a common faith and enjoy meeting new people. Members participate in regularly scheduled events like monthly meet and greets, spiritual faith discussions, outdoor sports and recreational activities, volunteer and stewardship opportunities, and other various social gatherings.
The Sacred Heart Young Professionals will be meeting at Armature Works this Sunday, June 24, at 5:30 p.m. If interested, please visit their Facebook page for more information and plan to meet them outside the main entrance.