Already shopping with Amazon? Make us your AmazonSmile charity using the following button!! (But if you shop via mobile phone, please read the instructions below!)
What is AmazonSmile? AmazonSmile is a simple way to support Sacred Heart every time you shop with Amazon. You have all of the same features you know and depend upon, including your Prime member benefits of shopping and shipping, with the added bonus that AmazonSmile will contribute 0.5% of your online purchases to the qualified charity of your choice.


Ready to Sign Up
Simply click on the blue button to the right or click here. Sign in with your regular Amazon.com credentials. Search and select your preferred charity: Sacred Heart Catholic Church Tampa. And start shopping!

You can even bookmark the page to make it easier every time you shop.
Can I use AmazonSmile on my desktop?
Sure. Many people already have an icon or tool bar favorite for Amazon, and most probably set it up to take you to Amazon.com. You'll need to change that, simply edit the icon or bookmark to go to smile.amazon.com, or you can add another icon or bookmark for AmazonSmile. You can even add a browser extension such as Smilematic which automatically redirects Amazon to Amazon Smile ensuring Sacred Heart is always supported.
Can I shop AmazonSmile on my Apple or Android smartphone or tablet?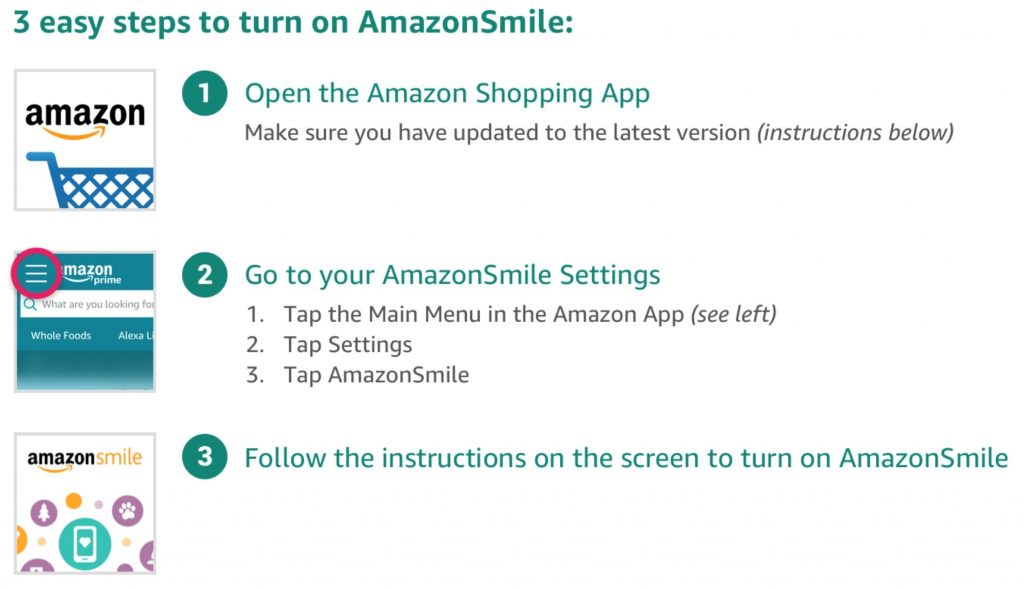 Amazon just released an updated Amazon Shopping App. If you have already signed up for AmazonSmile, you can now support Sacred Heart Catholic Church in the Amazon shopping app on your mobile device! Simply follow these instructions to turn on AmazonSmile and start generating donations. The instructions are for updating the app and for changing the settings to always use AmazonSmile.