Sacred Heart to Haiti's Heart started as a mission ministry to provide dental services to St. Gabriel's Parish, a community of 22,000 people in the mountains southeast of Port-au-Prince, Haiti. But the mission has grown beyond providing medical and dental support to helping rebuild the parish's church, which was destroyed during the 2010 earthquake.
Do you become inspired listening to the stories of others? Does it motivate you to want to help in some way, or contribute to making their lives better? If you desire to go on mission or just support others who do, our ministry would love for you to join our team.
Time Commitment:  Once a month, as your schedule allows.
Responsibilities:  Participating in meetings, bringing others up-to-date about ongoing projects and opportunities to help the mission flourish.
Training:  No training required, just a willingness to serve and help our sister parish.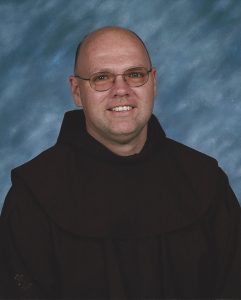 Fr. Mike Jones, OFM
Staff Liaison