The University of Tampa is home to over 1,400 Catholic students. Most are far from home and their family and friends. Our ministry welcomes many of them with a home-cooked meal and provides an opportunity for them to take a break from studying and other pressures of student life. We host dinners once a month in the St. Francis Hall, following the Sunday 5:30 pm Mass.
If you consider yourself outgoing, and you like to meet new people; if you enjoy mentoring others, especially the youth of our parish, you might just be the right person to join our team. We're always looking for volunteers that have a welcoming heart and a friendly smile.
Time Commitment:  Once a month, as your schedule allows.
Responsibilities:  Setting up, taking down, cleaning up, greeting attendees, bringing food to share.
Training:  No training required, just a willingness to serve.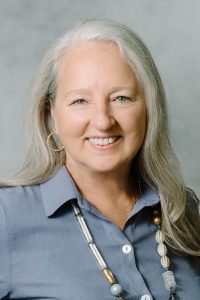 Gail Lewis
Staff Liaison