New Mass Schedule Starts March 7th

As the Covid-19 vaccine becomes more widely available, we've seen more and more parishioners return to Mass. In an effort to accommodate as many people as possible, safely, we are resuming our pre-Covid-19 Mass schedule. Beginning the weekend of March 6-7, weekend Mass times are as follows:
– Saturday Vigil 5:30 p.m.
– Sunday 7:30, 9 a.m. (public and live stream,) 10:30 a.m., noon, and 5:30 p.m.
For those of you who are not ready to return or have not yet received the vaccine, we will live stream our 9:00 a.m. Mass so that you can participate in the safety of your home, and Communion will still be distributed at the North Campus between 1 p.m. – 1:30 p.m.
---
Virtual Stations of the Cross
Due to COVID-19, Sacred Heart will not be hosting in-person Stations of the Cross on Friday evenings during Lent. Instead, we invite you to join us for a virtual presentation, please go here for the videos.
---
If You are Just Coming Back to Mass
We are excited to see parishioners who have been attending Mass from home able to return to Mass and join us in the pews. Please note that there are some parking changes.
The City of Tampa recently made an adjustment to the hours of operation for street parking throughout downtown. Spaces are now enforced from the hours of 8 a.m. to midnight, Monday-Saturday and Sunday 2 p.m.-midnight. These spaces are enforced on nights, weekends, and holidays. As a reminder, the Madison Parking Garage located next to the church, is available for free parking for weekend Masses and ONLY during Mass times. Also, the 717 lot on the corner of Florida Avenue and Kennedy Boulevard, as well as directly across from the church, are no longer free at any time. Please plan accordingly to avoid being ticketed.
---
It's Not Too Late to Share Your Note from the Heart
Sacred Heart parishioner, Beryl Byles, shares how Notes from the Heart has touched her heart.

We've gotten such a great response to our "Notes from the Heart" initiative – not only from those who have already written their note but also from those who have expressed interest in receiving a note. And it's not too late for you to participate! Simply pick up a note card in the back of the church while at Mass, or while you visit the North Campus on Sunday for Communion. You can even print one out at home.  All the details can be found here.  We hope you'll join us in helping to change someone's world, one note at a time.
If you have not been back to Mass and would like to receive a Note from the Heart, please email us your name and address and you will be included on our mailing list.
---
Did you receive an email, text, or Instagram message from the Pastor? Did he ask for gift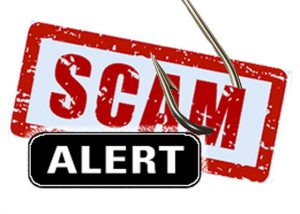 cards, wire transfers, or something that made you think, "Really?" You were the target of a scam that is plaguing  parishes, pastors and priests all across the nation. Read about such scams here.
---
Join us on Vimeo for our Livestream Mass
You can click here to watch our Livestream Mass on Sundays at 9:30 a.m. (beginning March 7th, livestream Mass will be at 9:00 a.m.) or you can access the link by either visiting our Online Mass page or our Facebook page. We hope you continue to participate digitally with us at our new home, and if you have questions, visit our Vimeo FAQs for more information.
If you can't watch live, don't worry. We'll post the complete Mass video on Online Mass page, so that you can watch and experience our Mass at whatever time is most convenient for you. Plan to tune in and celebrate with us.
---
Thank you Grandoff Investments and Seven One Seven Parking Enterprises


We would like to extend our sincerest thank you to our very generous supporters of Sacred Heart, the Grandoff Family (Madison Building Parking Garage) and Accardi Family (Seven One Seven Parking Enterprises) for their gracious help during Christmas with additional parking times and locations. Our parish is indeed grateful.
---
Sacrament of Reconciliation

The Sacrament of Reconciliation has resumed in the church. Confessions will be prior to the daily Mass from 11:30 a.m.-noon and also prior to the Vigil Mass on Saturdays from 4:15-5 p.m. Masks and social-distancing are required.
---
We Welcome Our New Friars to Sacred Heart!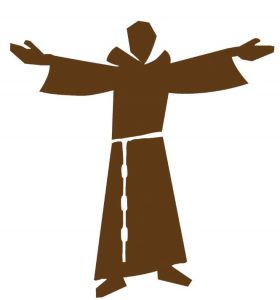 We hope you'll join us in welcoming our new friars to Sacred Heart.  Pastor, Fr. Stephen Mimnaugh, OFM; Fr. Ronald Gliatta, OFM; Fr. Mike Jones, OFM, and Friar Henry Fulmer, OFM join Fr. Zack here at the parish. We are thrilled to have them with us, so make sure to say hello, introduce yourself, and give them a warm Sacred Heart welcome.
Did you see our interviews with Fr. Stephen, Fr. Mike, Friar Henry, and Fr. Ron? If you missed them, watch their interviews and read their bios here.
---
Bishop Parke's Issues Dispensation of the Sunday Obligation to Attend Mass
Here is a letter distributed by Bishop Gregory Parkes on March 13, 2020, regarding a dispensation for Catholics in the Diocese of St. Petersburg.

*Please note: If you do plan to attend Mass in person, social distancing guidelines are being followed and masks will be required while inside the church building, except during the reception of communion.
---

Stay Connected.If you would like to receive the latest updates about life, events, opportunities in the parish as well as the coronavirus and how it is affecting Sacred Heart, fill out the form below and join our parish Flocknote system of parish-wide texts and emails: