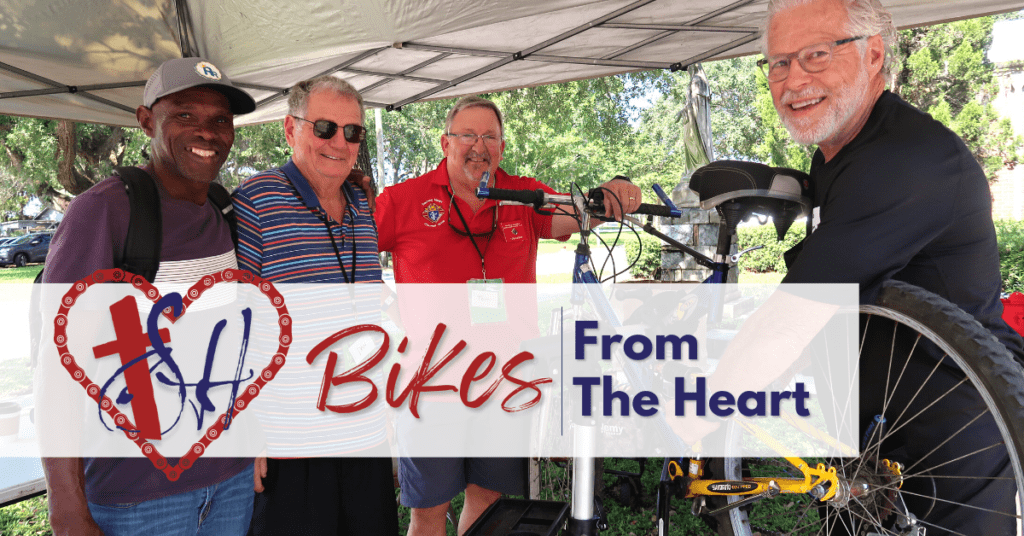 Accessing or connecting with community resources can be an obstacle for many of our resource insecure Tampa neighbors struggling with poverty, especially those without reliable or affordable transportation. It may seem a simple thing, but a bicycle can help address the some of these challenges, providing that needed transportation, supporting their independence, and reconnecting them to their community's resources.
Sacred Heart's "Bikes from the Heart" ministry provides hope to these neighbors. We collect used bikes, refurbish them to working order, and deliver them to those in need.
A donation to Bikes from the Heart provides…
$2500 or more provides a utility trailer to pick up and deliver bicycles;
$1000 or more provides a bicycle repair stand;
$500 or more – provides (20) sets of 26" and 24" tires and inner tubes;
$250 or more – provides a wall mount repair stand and an additional set of tools;
$150 or more – provides (10) seats
$100 or more –  provides (10) kickstands -or- a case of spray lubricant -or- (10) sets of reflectors -or- (20) sets of replacement gear and brake cable kits
Bikes from the Heart operates out of the convent at Sacred Heart's North Campus. The convent opened in 1931 and, alongside Sacred Heart Academy, was erected to "The Honor and Glory of God".  Sacred Heart's Bikes from the Heart ministry carries on this this tradition and provides transportation to the needy of our community to the honor and glory of God.
Time Commitment: As your schedule allows.
How you can participate:  Depending on your desire and abilities, many opportunities exist:

Repair/rebuild bicycles as part of a volunteer team
Pick up and deliver bicycles
Administration – scheduling volunteers, ordering and inventorying parts, tracking bicycles through the process
Coordinating with other ministries and organizations providing bicycles in the Tampa Bay area
Working with the supply chain to optimize the ministry's reach
Donating used bicycles

Training:  No immediate training required, just a willingness to participate.

Training for repairs and rebuilds will be available as needed.

For more information, or to take part, contact our Bikes from the Heart co-chairs:
Media: Photos from 100th Restored Bike Donation | Click here
"Behold, I make all things new." | Revelation 21:5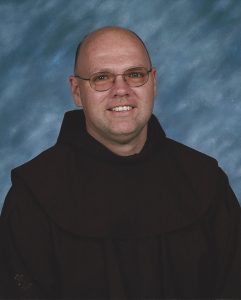 Fr. Mike Jones, OFM
Staff Liaison