"Let us produce worthy fruits of penance. And let us love our neighbors as ourselves. And if anyone does not want to love them as himself, let him at least not do them any harm, but let him do good."
– St. Francis of Assisi in his letter to the Faithful
The Outreach Committee at Sacred Heart is a consortium of ministry leaders, staff, and clergy focused on the philanthropic, humanitarian, and community needs both within and outside of our parish boundaries. Meeting monthly, the committee creates a calendar of events, fundraisers, and collections that serve those needs with the collective assistance of all our parish's ministries and social groups.
2023 Outreach Committee Leadership:
Chair: Larry Bevis (Knights of Columbus)
Secretary: Patty Oliver (Women's Prayer Group)
Have an idea that you'd like to share with the Outreach Committee? The committee is always looking for new opportunities to engage with the charities and organizations that serve our community. With the form below, provide the committee with information based on your proposed event and beneficiary. If you have questions regarding this form or process, click here to contact our staff.
Outreach Calendar Requests: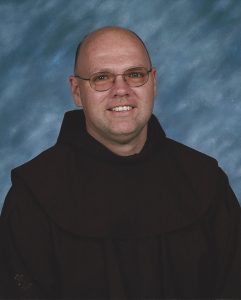 Fr. Mike Jones, OFM

Staff Liaison