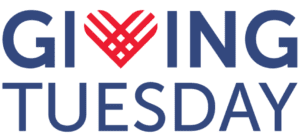 Giving Tuesday 2023:
Giving Tuesday is a global generosity movement, unleashing the power of people and organizations to transform their communities and the world. This simple idea encourages people to do good among the holiday shopping frenzy that follows Thanksgiving. This movement has seen hundreds of millions donate financially or with their time and talents since its creation 11 years ago.
Sacred Heart has numerous ministries that already benefit from the time, talent, and generosity of its parishioners. From our Giving from the Heart donation drives to our Hands of Hope homeless outreach, both are shining examples of your generosity in action. This #GivingTuesday, we encourage those who are able to consider a gift toward the parish's ongoing maintenance needs, both here at the church and with upcoming North Campus renovations. You can make a gift for #GivingTuesday by clicking here, or by any of the options below.
---
Sacred Heart's Online Giving is the best way for parishioners to donate to the parish. It is safe, secure, and easily managed by you. And it a great way to continue to support the parish on weekends while you're away. Sign up for online giving with our partner:

You can give either with credit card or bank transfer, in a safe, secure way. Set up an account for both ongoing (weekly, monthly, quarterly, etc.) or one-time gifts, as well as:
Establish recurring offerings to more than one fund (Offertory, True North Vision, Church Maintenance & Repair, Catholic Ministry Appeal (CMA), and more).

Schedule weekly, monthly, or other frequencies of giving.
Schedule a one-time gift.
Schedule giving for future dates.
Print your own personalized "I give online" cards for the offertory basket.
Track past and present giving.

Receive future contribution reminder emails.

View and print giving history reports.
Easily access and print tax return and donation letters

Contact Larry Cabrera via email or call the parish office at (813) 229-1595 for assistance in setting up your account or in moving from our previous online giving system to GiveCentral.
---
Sacred Heart offers opportunities for giving in other ways:
Traditional Offertory Envelopes

PayPal
Tax Advantaged Giving
Our traditional offertory envelopes allow for parishioners to give weekly or monthly to meet our financial obligations, to pay our diocesan assessments, and to fund our future growth as a community. You can also choose to direct your gift to specific funds, such as Offertory, the Annual Pastoral Appeal (APA), our True North Vision, or Church Maintenance & Repair, etc. If you would like traditional envelopes, please contact Cheryl Cabrera by email or call the parish office at (813) 229-1595.
---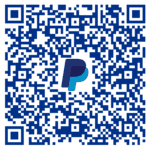 Are you a visitor looking to make a quick donation? A parishioner who forgot their envelope this Sunday? Donating directly to Sacred Heart via PayPal is a safe, convenient, and fast way to contribute to our parish.
Scan this QR code with your device's camera, or visit shfla.org/paypal to make your donation today.
---
Tax Advantaged Giving
Did you know that if you are over age 70-1/2 with tax-deferred IRAs, your required minimum distributions may be distributed directly to Sacred Heart, eliminating income tax on the amount of the distribution? For tax advantaged giving like this or donations of appreciated assets and stock, contact Larry Cabrera via email or call the parish office at (813) 229-1595.
For a full description of the IRA Charitable Rollover Gift Process, download the guidance from the Diocese of St. Petersburg by clicking here.
---
Online Giving with our previous system.
If you used our previous online giving system through Our Sunday Visitor (OSV), Sacred Heart will be phasing out use of this system in the near future, however, the parish is not able to make changes to your account. As you transfer your online giving to the new GiveCentral platform, you should also cancel (not suspend) your giving from OSV as well as cancel your payment methods. Need help in transition? contact Larry Cabrera via email or call the parish office at (813) 229-1595. Both platforms will be operational to allow our parishioners time to update their accounts.