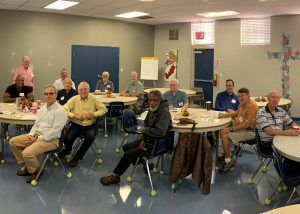 The Men's Prayer Group was formed to provide the men of Sacred Heart an opportunity to meet other like-minded men, to develop friendships, and to grow in faith with one another. The group meets regularly to explore opportunities to serve, whether by volunteering individually or as a group with helping hands, generous hearts, and thoughtful prayer.
Are you looking for ways to broaden and enhance your faith life, or to participate in opportunities for faith sharing and service to others? The Men's Prayer Group welcomes all men of Sacred Heart to join them for prayer, companionship, and service.
Time Commitment:  Meetings are held every other week, for one hour (Fridays at 7:30 am) at the North Campus Library.
Responsibilities:  An open heart and a willingness to serve.
Training:  No training required, just a willingness to participate and engage with our community.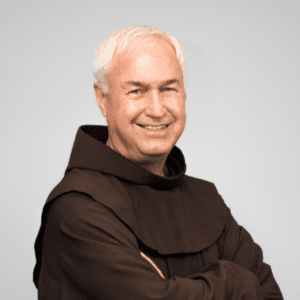 Fr. Steve Kluge, OFM
Staff Liaison
Contact
Interested in joining the Men's Prayer Group and receiving their communications? Sign up below.