The Open Doors ministry welcomes LGBTQ people of faith to explore their spirituality and share their experience, strength, and hope with one another. We promote opportunities that build community for those who have experienced spiritual disconnection and seek to affirm the intrinsic value and self-worth of all people as we welcome them into full participation in the faith community.
Our experiences include gatherings, prayer and reflection, and service events. If you would like to promote faith opportunities that build community for those experiencing disconnection, or offer your support to friends, family, or neighbors, we would welcome you to join our ministry.
Time Commitment:  Once a month for meetings, and as your schedule allows, time for service events.
Responsibilities:  Attending the monthly gatherings and taking an active role in group activities and discussions.
Training:  None required; just a willingness to participate, to be open to the voice of the Holy Spirit and the Church, and to build a community of faith and belonging.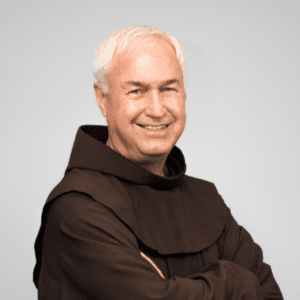 Fr. Steve Kluge, OFM
Staff Liaison
Contact