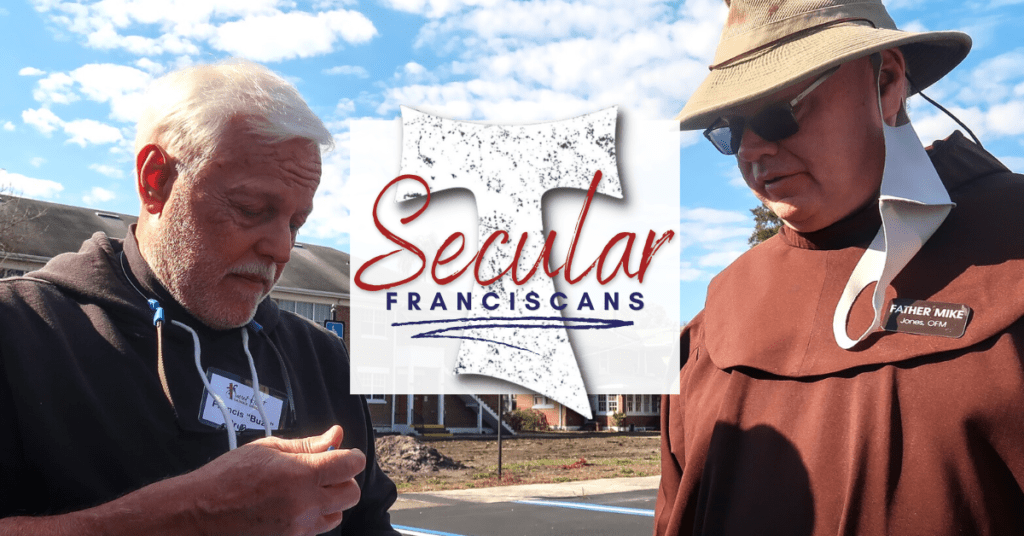 The Secular Franciscan Order, (formerly known as the Third Order of St. Francis), was founded by St. Francis of Assisi in the thirteenth century.  Originally we were known as the Brothers and Sisters of Penance.  This is a recognized Order within the Church, with a Rule revised most recently by Pope Paul VI.  We have a formation process, a formal profession, and a monthly gathering which substitutes for communal living. The word secular simply means we live and work in the world.  Though we make a public profession we are not bound by public vows as are religious orders living in community.
Our Order, which has fraternities throughout the world, is known universally by its' Latin name, Ordo Franciscanus Saecularis. As a result, our professed members use the initials, O.F.S.
We strive to live the Gospel of Jesus Christ and bring Him to all those whose paths cross ours in our daily lives.  We are to conform our life to Jesus' life.  We show to the best of our ability that the Gospel message can be lived in society today.  We must be ready to forgive, to comfort and most of all to love. As St. Francis explained, "I have done what was mine to do; may Christ teach you what you are to do."  This is our vocation.
Any Roman Catholic who is single, married, plans to marry, young or old, lay person or diocesan priest not bound by religious vows and wants to follow Christ as Francis of Assisi did is eligible to become a Secular Franciscan.
To inquire about the formation process, contact Jim Taylor, OFS, via email by clicking the "Contact" button on this page.
Click here to View the Secular's "Pathway to Profession" Initial Formation Diagram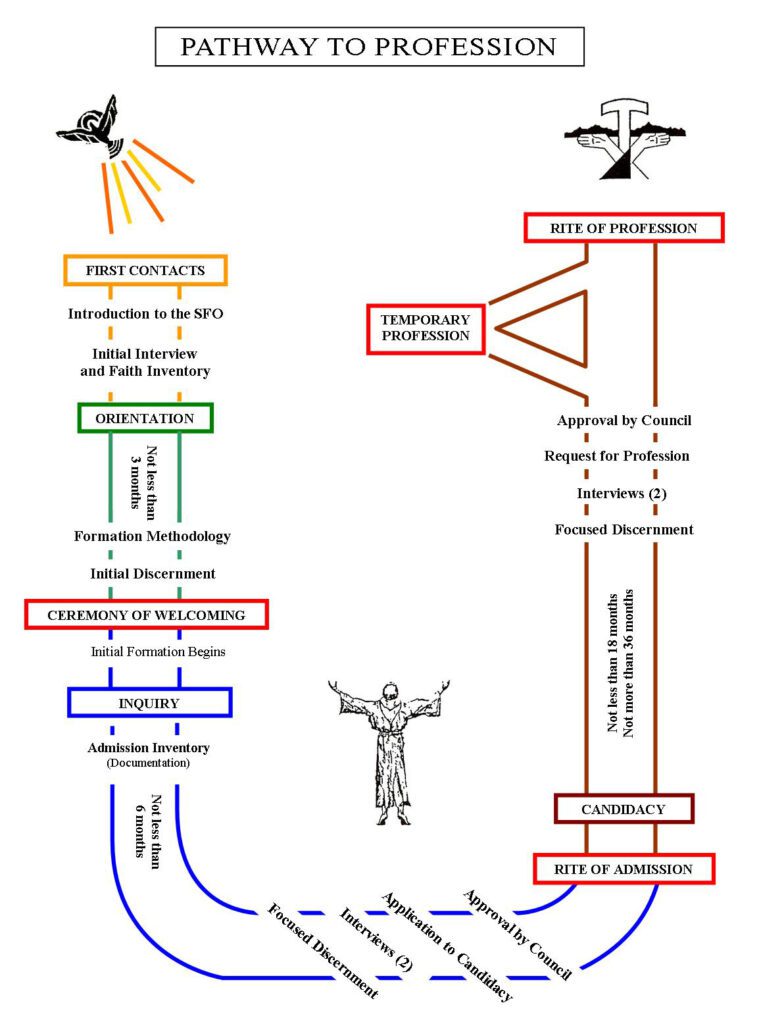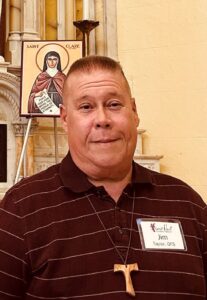 Jim Taylor, OFS
Formation Director
(813) 410-0939