The parishioners of Sacred Heart love to have a good time – getting together with the larger community to enjoy each other's company and to celebrate our achievements and successes. Our Event Planning Committee makes these get-togethers possible, planning such events like our annual Gala and Fall Festival. Committee members help coordinate all aspects of these events.
If you have a passion for putting on an amazing event, are good at coordinating details and thinking ahead, or simply love to roll up your sleeves and help with whatever needs to be done, we would love to have another member with just as much energy and enthusiasm as we do join us.
Time Commitment:  1-2 events per year, as your schedule allows.
Responsibilities:  Varies depending on the event, but generally includes helping with coordination, execution, and planning of church events.
Training:  No training required.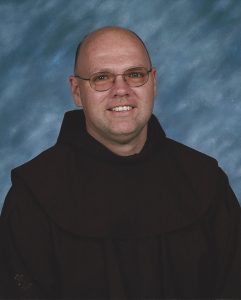 Fr. Mike Jones, OFM
Staff Liaison