The New Parishioner Welcome Committee is a ministry devoted to welcoming new parishioners after they've registered with Sacred Heart. The main function of this ministry is to plan and host welcome dinners, which are held about every other month. These dinners provide an opportunity for new parishioners to meet the Friars, active parishioners, as well as other newly registered members. The gathering also gives them the chance to find out about ongoing parish ministries, activities, and areas of interest that they may want to become involved with.
In addition to the Welcome Dinners, the New Parishioner Welcome Committee tries to maintain an ongoing relationship with new parishioners – welcoming them at parish events, encouraging them along their faith journey, and forming long-lasting relationships to make them feel part of the larger parish community.
Mission
Provide an opportunity for newly registered parishioners to meet, get to know each other and other active parishioners, as well as learn about the many ministries available at Sacred Heart where they can devote their time and talent.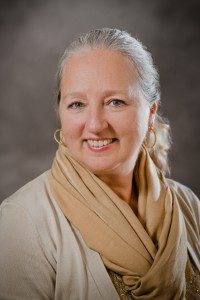 Gail Lewis
Director of Hospitality