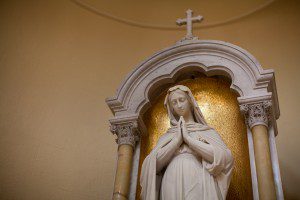 Please note the special schedule of Masses for the Solemnity of Mary, the Holy Mother of God on Sunday, January 1st, 2017. This solemnity is a holy day of obligation and falls on Sunday this season.
– Vigil Mass, December 31st, 2016, at 5:30 pm
– Solemnity Masses, January 1st, 2017, at 7:30 am, 9:00 am, 10:30 am, and 12:00 pm
*There will be no 6:00 pm Mass.