Are you looking to do more this Lent beyond giving something up? If whatever you give up makes more room in your life for God, then let's be intentional about dedicating that space for God.
Sacred Heart has several ways you can get involved during this Lenten season, and we encourage you to join us in one or more of the suggestions below. Happy Lenten journey!

Bible Study Series: Forgiven – The Transforming Power of Confession
Join us for a 4-week, video-based study from formed.org to create "A Lent to Remember." "Forgiven" is a beautiful presentation on the transforming power of Confession. No matter what you have done, no matter how long you have been away, Jesus is waiting for you in the Sacrament of Reconciliation!
Beginning March 14th, Bible Study will host the 4-week program. If you are unable to join Bible Study on Tuesday evenings, we still encourage you to participate. You can watch individually, as a family, or create your own small group with neighbors and friends. Formed.org has all the resources you need.
Tuesdays, March 14th – April 4th
7:00 pm / San Damiano Center


Best Lent Ever
We all know the things that make us happy, but we don't always do them. Lent is an opportunity to change that. This year we invite you to do something different.
Sign up for Best Lent Ever, a FREE, video-based email program featuring internationally acclaimed speaker and New York Times bestselling author Matthew Kelly. From Ash Wednesday to Easter Sunday, Matthew will help you identify what stands between you and happiness…and what to do about it. Are you ready for your best Lent ever? Sign up!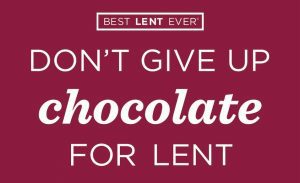 Soup Suppers & Stations of the Cross
Every Friday night during Lent, come join us in the St. Francis Hall for Soup Suppers followed by Stations of the Cross. The Soup Supper begins at 6:30 pm and Stations of the Cross start at 7:30 pm in the church.
What are the Stations of the Cross?