A friendly smile. A welcoming spirit. A helping hand. These are some of the best qualities of Sacred Heart. And nowhere can you experience them firsthand than at an event managed by one of Sacred Heart's Hospitality Ministries.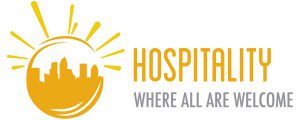 Bake Someone Happy? New Parishioner Welcome Dinners? Coffee & Donuts? These are just a few of the ministries under our Director of Hospitality, Gail Lewis. Under her guiding hand, we've expanded our offering under Hospitality with the goal of building up the community of Sacred Heart – to get to know one another, to celebrate our strengths, to comfort those in times of need, and to truly provide a sense of belonging with our fellow parishioners.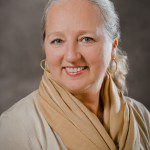 As Gail says, "We are the face of the body of Christ to those God sends our way. We help our guests feel the love of God by truly welcoming them into God's house through friendly, authentic, and gracious service. I am blessed to have a wonderful group of volunteers who are dedicated to making Sacred Heart Parish one of belonging, welcoming, and inclusivity."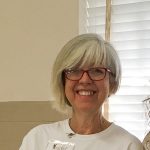 And what does parishioner Aprile Black think? As a member of our New Parishioner Welcome Committee, she volunteers her time meeting new parishioners four to five times a year. "The New Parishioner Welcome Dinners are a great way for Sacred Heart Church to welcome individuals and families who have recently joined our parish. I have been a part of these enjoyable dinner parties for a couple of years. Each of the events is themed (Italian, Bar-B-Q, etc.), and each volunteer brings an assigned appetizer, salad, or dessert. We arrive early to set up St. Francis Hall and to greet our New Parishioner guests with a name badge and a glass of wine, soda, or juice box. A good bit of mingling is always a part of these events as we get to know our new parishioners, and they get to meet other new parishioners over good food. By the time the food has been blessed, we have made new friends, and they have learned a bit about the ministries offered at our beautiful church. I enjoy being busy, and I like to party. This ministry is a good fit for me. I have met so many nice volunteers and new parishioners that I definitely feel that I am getting more than I am giving to this ministry. A covered dish, some dish washing, it's all good! If you are one of those people who have always wanted to be more involved, this parish has a wealth of ministries where you can help out, just ask!"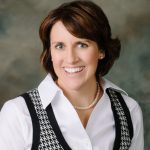 Our welcoming and friendly attitude is more evident as more and more families register with us. Pam Ferron, our Director of Parish Life & Communications, says, "Our New Parishioner Welcome Committee hosted its first dinner in December 2012 and now hosts about 5 dinners per year. There is an unbelievable energy at each and every dinner and I truly love attending them. I enjoy hearing what brought the individual or family to Sacred Heart, and more importantly, why they decided to come back and register with us. One of the most common responses is how welcoming we are. It makes me proud to be a part of our Sacred Heart family."
Is meeting new people, forming stronger relationships, or helping out with delicious meals something that interests you? Take a look at all of our Hospitality ministries. They would love to have you join them!
To view all of our Hospitality ministries and to sign up, click here.