Another one of our thriving ministries under Franciscan Care is Hands of Hope, which is an outreach ministry serving the poor and homeless of our community. Each weekend, a meal is prepared and then served to our neighbors in need. Throughout the day, we share fellowship and resources of hope and healing for the physical, mental, and personal needs of our guests.

One of our parishioners, Chrysteile Murphy, tells us how it all began.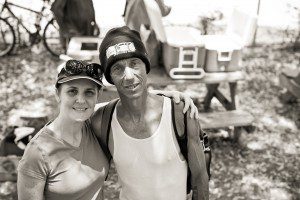 "This year is the 10th anniversary of Hands of Hope Ministry. It was started by parishioner Kim Colarusso, who was passionate about assisting the people who suffer from mental illness and as a result are homeless. The Spirit moved her to offer assistance and dignity to those who struggle with homelessness. The ministry has grown and evolved over the years. Love is the one thing that has remained at the center. Many volunteers come to make a difference to others and quickly realize it has an impact on them as well. Every week a small army of God's workers keeps things running smoothly. From those who attend often to those who are coming for the first time, each brings his or her own special talent. Many say something moved them the first time they came and it keeps them coming again and again. There is a kinship that draws them into the moment and leaves them with a lasting feeling. Many say they truly feel God's love in the work and in the people. As a ministry, each week we strive to see Christ in those we serve and to be a true reflection of his love and light to all those we encounter. Matthew's words provide the foundation and mission of our ministry, "… whatever you did for one of the least of these brothers and sisters of mine, you did for me. (Matthew 25:35-40)"
Our young adults and teens can even get in on the action. Carl Redderson shares his experiences of working with two such parishioners. "Alea and Chad are soon to be Juniors at Plant High School and have been faithful in attendance this summer and a huge help. Alea says it is because they are aware of the tremendous needs out there and they want to be of service to the community, to the homeless and working poor. All the students who work with us are a big part of the Ministry especially because of their infectious enthusiasm."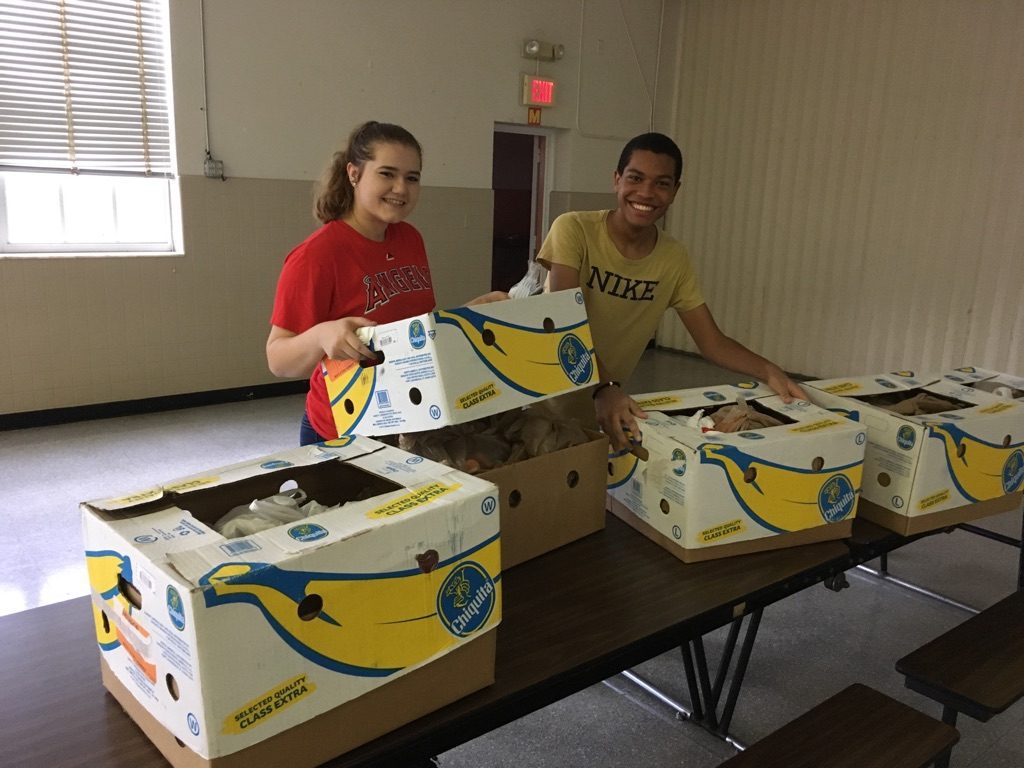 Alea Jennings and Chad Mendez preparing the to-go bags.
Another one of our parishioners, Gaile Rametta, tells us what inspires her to keep coming back and giving of her time.
"This is such a rewarding ministry because of the community we serve and those volunteers we're privileged to work along side. I am pleased to share one of our recipes. Since this ministry is such a collaborative effort, the recipe should rightfully bare the title Hands of Hope Jambalaya – not attributable to one specific person, but the group as a whole."
Ingredients:
1 lb. bulk pork sausage
1 large Spanish onion (diced)
1 bell pepper (chopped)
3 cloves garlic (minced)
2 Links Andouille sausage (sliced)
1 14.5 oz. can diced tomatoes
1 box Zatarains Jambalaya Mix
1 box Zatarains Dirty Rice Mix
26 oz. chicken broth
Steps:
– Sauté ground sausage over a medium-high heat until cooked through.
– Add next 3 ingredients and sweat for 3-5 minutes.
– Add Andouille sausage. Stir to combine thoroughly.
– Empty both boxes of Zatarains into this vegetable-sausage mixture and stir to incorporate spices/juices for about a minute or two.
– Add the diced tomatoes and incorporate for about a minute or two.
– Add chicken broth and stir to incorporate.
– Bring to a boil. Cover and reduce to simmer for about 20 minutes (liquid should be absorbed leaving the rice fluffy. If not, add a little bit more broth/water).
– Remove from heat. Leave covered until served.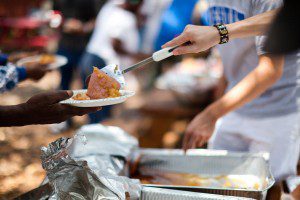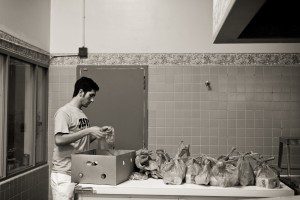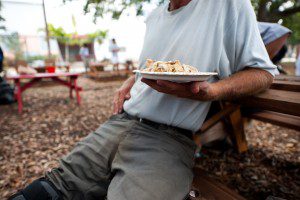 To learn more about Hands of Hope, click here.