Are you looking for ways to get involved at Sacred Heart this week? We have plenty of opportunities for you with our various ministries and events. See below for this week's highlights and consider joining us. You would be most welcome!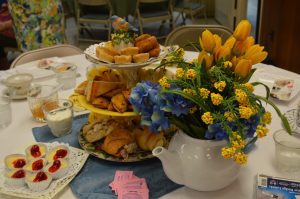 Save the Date – Council of Catholic Women's Welcome Tea
The Sacred Heart Council of Catholic Women (SHCCW) invite all the women of the parish to attend their upcoming Welcome Tea on Saturday, September 15th at 3:00 pm at the North Campus Auditorium (3515 N. Florida Ave.). The SHCCW ladies will serve tea, scones, cucumber sandwiches, along with many other yummy treats. Please RSVP to Regina Gonzalez at 813- 263-3077 or email her by Thursday, September 6th.
---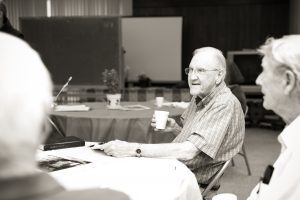 Men's Prayer Group – Next Meeting
Our Men's Prayer Group is open to all men of the parish who are interested in deepening their faith and giving back to the parish through various service opportunities. Bi-weekly meetings include a brief scriptural meeting, sharing of personal experiences in our lives of faith, and discussion on the needs of our parish and community and how we can participate.
Their next meeting is on Friday, September 14th, at 7:30 a.m. at the Sacred Heart North Campus Youth Center. If you would like to learn more, contact Jim Rossman at 813-431-8366.
---

Tour of the Church
Our regularly scheduled tour will be this Sunday, September 9th at 1:15 p.m. Stay after the 12:00 pm Mass, escape the Florida heat, and enjoy learning about the history of our church.