Are you looking for ways to get involved at Sacred Heart this week? We have plenty of opportunities for you with our various ministries and events. See below for this week's highlights and consider joining us. You would be most welcome!
Join Our Christmas Choir!
Do you love Christmas music? If you do, we invite you to get into the spirit and join our Christmas Choir. The Christmas Choir will sing carols at 10:30 pm on Christmas Eve before Midnight Mass as well as before the 9:00 am and 10:30 am Masses on Christmas Day.
There will be two rehearsals on Tuesday, December 10th and Tuesday, December 17th at 7:00 pm in the church. Songs we will be practicing include, "O Come All Ye Faithful," "Go Tell It on the Mountain," "Taste and See," "Good Christian Friends," "Joy to the World," and "Angels We Have Heard on High." Contact Sean Fitzsimmons-Brown in the parish office via email or at 813-229-1595, ext 205.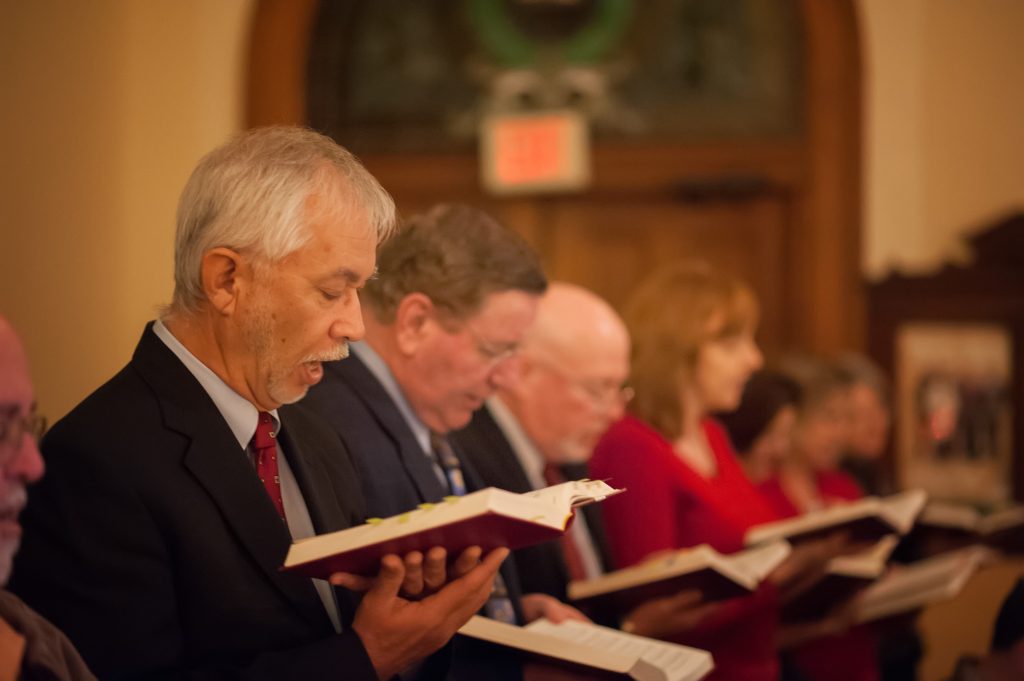 ---
Save the Date – Cookies with St. Nicholas
Sacred Heart is hosting our annual Cookies with St. Nicholas event on Sunday, December 15th, from 11:30 am – 2:30 pm in the North Campus Auditorium. Children can decorate cookies, play games, make crafts, and take pictures with jolly old St. Nicholas himself. Mark your calendars and make plans to join us!
If you're interested in volunteering, baking cookies or helping in general, contact Morgan Clark or Monique Santini.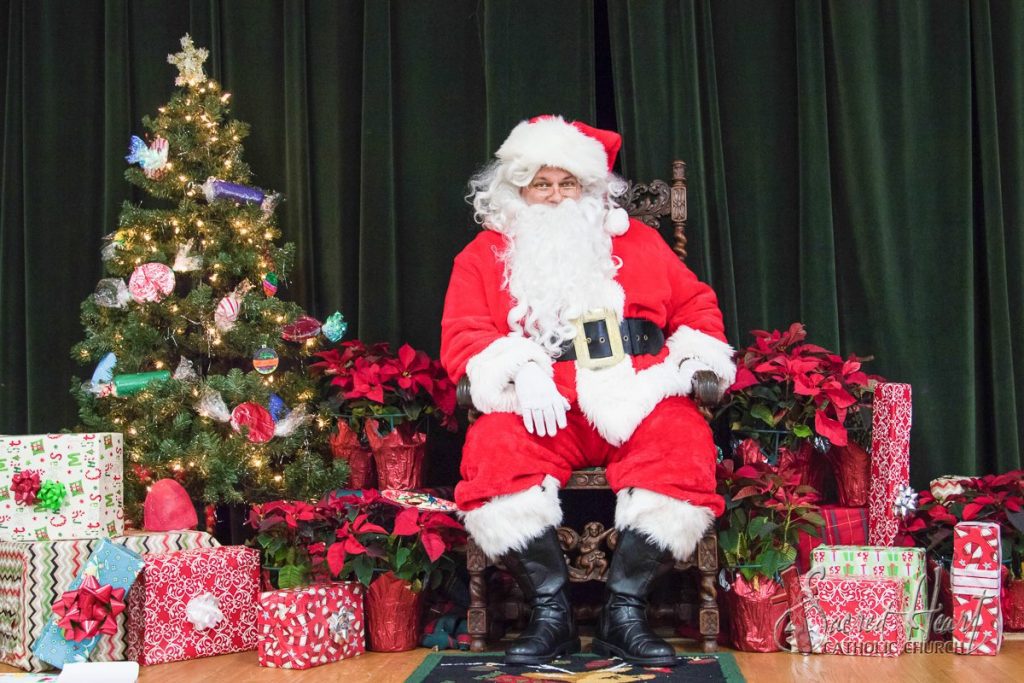 ---
Children Needed for Our Annual Christmas Pageant
Each year at the 4:00 pm Christmas Eve Mass, we hold our annual Children's Christmas Pageant. We need angels, shepherds, and wise men, so if your child or children are interested in participating, submit their names to Sean Fitzsimmons-Brown in the parish office either via email or by calling 813-229-1595, ext 205. All names must be submitted by Monday, December 16th.
Roles and costumes will be announced and distributed in the St. Francis Hall on Saturday, December 21st at 9:00 am, which will be followed by a brief rehearsal. Parent volunteers are also welcome!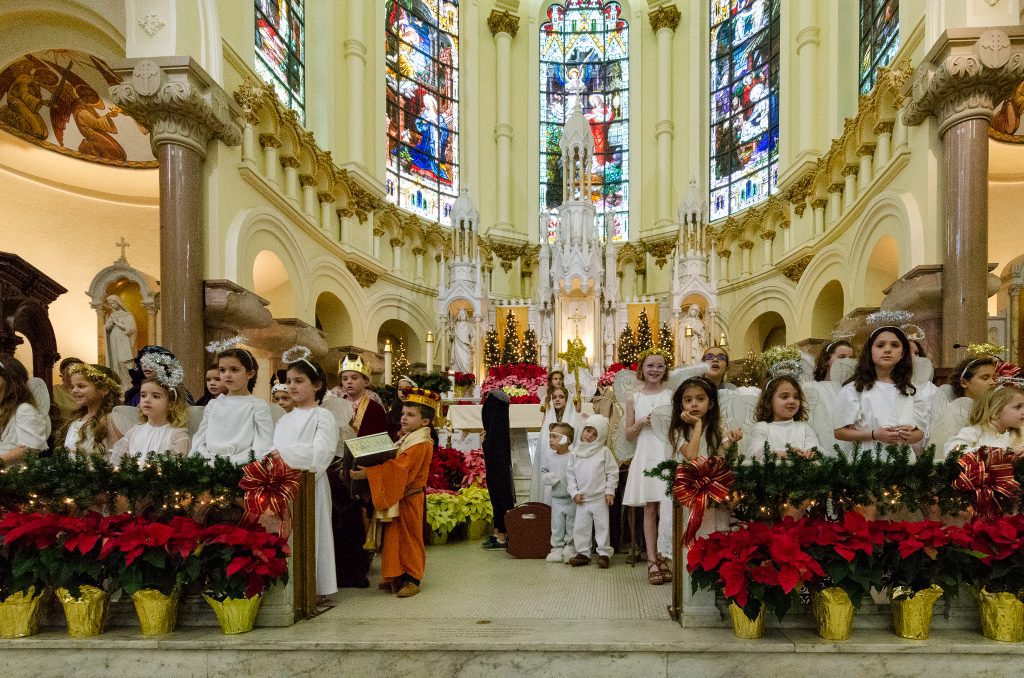 ---
Christmas Poinsettia Orders
Remember a loved on during the Christmas season with a poinsettia. Poinsettias are used to decorate the sanctuary and the names of all honorees and those memorialized will be available online. Request forms are available on the table near the church entrance or can be downloaded here. Orders are due by Tuesday, December 17th at 12:00 pm.