Are you looking for ways to get involved at Sacred Heart this week? We have plenty of opportunities for you with our various ministries and events. See below for this week's highlights and consider joining us. You would be most welcome!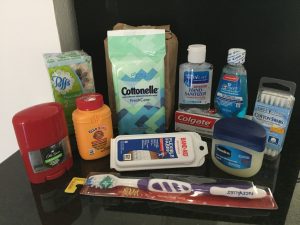 Bring Your Unused Toiletries
It's time to clean out your dresser drawers and bathroom cabinets for all those unwanted t-shirts and unused travel size toiletries. The Hands of Hope Ministry will collect both at all Masses on August 11 and 12. They are for distribution to the homeless and poor at their weekly Saturday meal. The homeless frequently ask for these items and are very grateful for them.
---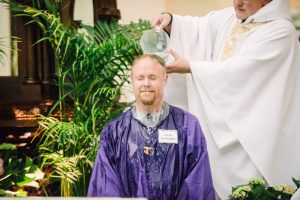 Would You Like to Become Catholic?
Are you interested in becoming Catholic? Or do you know someone who is? Inquiry sessions will begin in August.  If you're interested in learning more, click here.
---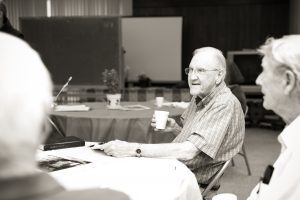 Men's Prayer Group – Next Meeting
Our Men's Prayer Group is open to all men of the parish who are interested in deepening their faith and giving back to the parish through various service opportunities. Bi-weekly meetings include a brief scriptural meeting, sharing of personal experiences in our lives of faith, and discussion on the needs of our parish and community and how we can participate.
Their next meeting is on Friday, August 3rd, at 7:30 a.m. in the St. Francis Hall. If you would like to learn more, contact Jim Rossman at 813-431-8366.
---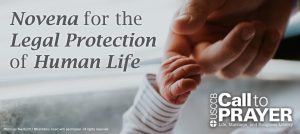 Novena for the Legal Protection of Human Life
Beginning Friday, August 3rd and continuing each Friday through September 28th,  Bishop Parkes and all U.S. bishops urge participation from all the faithful in a nationwide novena, with prayer and fasting, in the hope of legislative change resulting in the protection of all human life.  Certainly the confirmation hearings for the new Supreme Court Justice will bring the dialogue to a national level.
Will you be part of a powerful prayer movement? Individuals are urged to sign up for the Novena as part of the USCCB Call to Prayer. Those who sign up will receive weekly email or text message reminders to pray and fast along with a fact about Roe v Wade to share with others. In addition to the current invitation to fast on Fridays, participants are encouraged to pray one Our Father, Hail Mary, and Glory Be for the intention of the novena.