Are you looking for ways to get involved at Sacred Heart this week? We have plenty of opportunities for you with our various ministries and events. See below for this week's highlights and consider joining us. You would be most welcome!
True North: Our Sacred Heart Vision in Action
With all the anticipated growth in downtown Tampa over the next five years, Sacred Heart has the opportunity to plan for our future now. But where will we be in the next five, ten, or fifteen years? Watch our video to learn how our vision comes to life.
Adult Sacramental Preparation is Starting
Are you a practicing Catholic who received the Sacraments of Baptism and Eucharist, but not Confirmation? We are beginning the fall preparation process for those desiring to complete their Christian Initiation through the reception of the Sacrament of Confirmation. Sessions start this Thursday, Oct. 11, at 7 p.m., in the St. Clare Room. For more information, please email Barbara Ferreris or call 813-229- 1595, Ext. 204.

---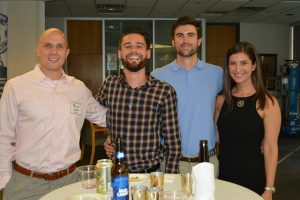 Young Professionals Service Day
Join the Sacred Heart Young Professionals for some community service! They will be working at a Habitat for Humanity construction site from 7:30 a.m.-2:30 p.m. on Oct. 13. (The exact site location is TBD, but it won't be more than 30 minutes outside of downtown.) If you are interested, please complete the online survey so we can get an accurate headcount, order lunch, and organize carpools.