Are you looking for ways to get involved at Sacred Heart this week? We have plenty of opportunities for you with our various ministries and events. See below for this week's highlights and consider joining us. You would be most welcome!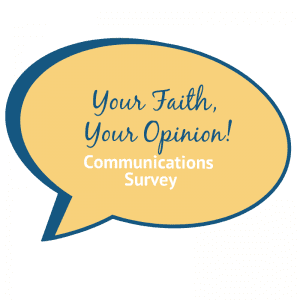 The Diocese Wants to Hear from You!
The Diocese of St. Petersburg would love to hear from you. They seek to understand your preferences as it relates to communication as well as identify needs and opportunities for growth in the work of communications and evangelization. This survey is designed for Catholics in the five counties of Citrus, Hernando, Hillsborough, Pasco, and Pinellas and wil help Bishop Gregory Parkes and our pastor, Fr. George, better communicate with you.
---
Easter Flower Orders
Easter is fast approaching, and our popular tradition of Easter flower memorials and tributes is back. If you'd like to remember a loved one and help beautify our sanctuary this Easter season, order forms are available now and can be downloaded here. Or you can find the forms on the table at the back of the church.
Please return your completed forms to the parish office no later than Monday, April 15th, along with the suggested donation of $15 per plant. The names of all honorees and those memorialized will be available on the parish website, unless anonymity is requested.
Friends of Sacred Heart thanks everyone for their participation in this seasonal project. Proceeds are used for maintenance, repair, and upkeep of our beautiful, historic church.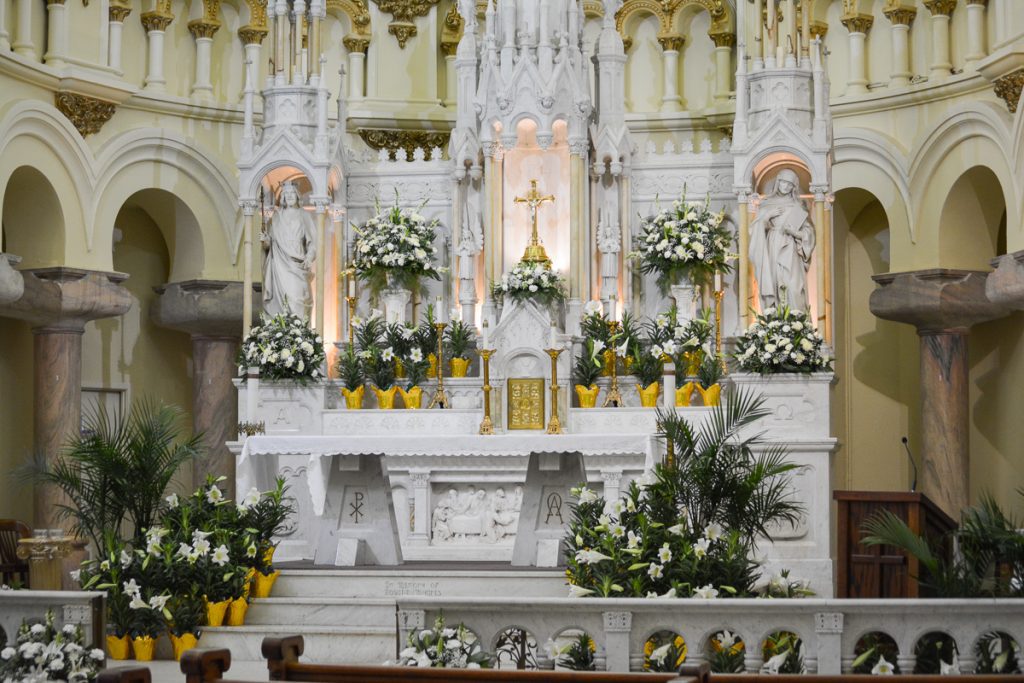 ---
Easter Items at the Sacred Heart Gift & Book Store
Some bunny knows that Easter is on its way, and if you need anything, such as traditional items like pietas, Last Supper art, and rosaries, or something more light-hearted for that special someone's Easter basket, look no further than the Sacred Heart Gift & Book Store. They have everything you need.Stop by this weekend and browse the many specialty items they have available. The store is open:
– Saturdays: Before and after the 5:30 pm Mass
– Sundays: From 8:30 am to 1:30 pm
– Tuesdays-Fridays: From 10:00 am – 3:00 pm