Are you looking for ways to get involved at Sacred Heart this week? We have plenty of opportunities for you with our various ministries and events. See below for this week's highlights and consider joining us. You would be most welcome!
---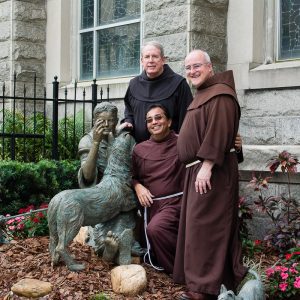 You're Invited – Fraternal Ecology Sessions
Over the last year, Fr. Dan Kenna, OFM, has been leading an effort to do a detailed examen of the over 30 commitments of the Franciscan Friars of Holy Name Province (HNP). As a province, HNP must reduce the number of commitments in order to maintain vibrant fraternities whose life-in-fraternity powers and animates the places they serve.
On Sunday, June 2nd, Fr. Dan will be here in person to meet with parishioners after the 9:00 am and 10:30 am Masses in the San Damiano Center. The team will be available to listen to you, your thoughts, and your concerns.  Read more about the visit here and make plans to drop by and say hi!
---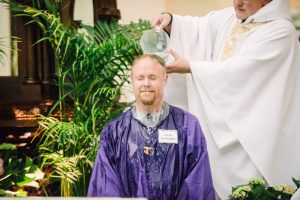 Interested in Becoming Catholic?
Are you interested in being Catholic? Or do you know someone who is? We are beginning RCIA Summer Inquiry sessions for those interested in the Catholic faith starting Wednesday, May 29th. If this is something you are interested in or have questions about, please contact Barbara Ferreris in the parish office or call 813-229-1595, ext 204.
---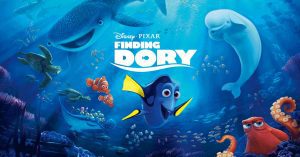 Save the Date – Summer Movie Night
Join us for a fun-filled evening of Mass, a movie, and a meal! Mark your calendars for Saturday, June 8th, at the North Campus Auditorium beginning with Mass at 5:00 pm, followed by a meal and movie. Hosted by the Knights of Columbus, we'll be screening, "Finding Dori."
Folding chairs will be available, but feel free to bring a folding camp chair or blanket. Everyone is invited, so get your FREE movie pass here. (This helps us better plan for the meal.)