Are you looking for ways to get involved at Sacred Heart this week? We have plenty of opportunities for you with our various ministries and events. See below for this week's highlights and consider joining us. You would be most welcome!

Join our Special Summer Bible Study Series!
Our special Summer Series is back! Fr. George will lead a multi-week course on "The Old Testament for Beginners." Each week, we'll take a look at the key books that shaped the history of Israel and the People of God. Below is an outline of the weekly sessions:
June 4th: Old Testament: Overview
June 11th: The Book of Genesis: Promise
June 18th: The Book of Exodus: Freedom
We'll take a 2-week holiday break.
July 10th: Pentateuch to Judges: Land
July 17th: The Books of Kings: Nation
July 23rd: The Prophets and Exile: Rescue
July 30th: Other Books of the Old Testament
Join us each week, starting this Tuesday, June 4th, in the San Damiano Center at 6:30 pm.
---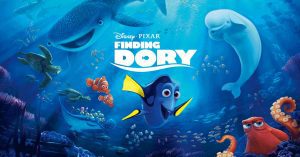 Save the Date – Summer Movie Night
Join us for a fun-filled evening of Mass, a movie, and a meal! Mark your calendars for Saturday, June 8th, at the North Campus Auditorium beginning with Mass at 5:00 pm, followed by a meal and movie. Hosted by the Knights of Columbus, we'll be screening, "Finding Dori."
Folding chairs will be available, but feel free to bring a folding camp chair or blanket. Everyone is invited, so get your FREE movie pass here. (This helps us better plan for the meal.)
---

Interested in the History of Sacred Heart?
Come explore the history and architecture of our beautiful church by joining us at our next church tour, led by our Sacred Heart Docents, on Sunday, June 9th at 1:15 pm. The tour is free, but donations are gratefully accepted and are used to continue the renovation and restoration of Sacred Heart. All are welcome!