Are you looking for ways to get involved at Sacred Heart this week? We have plenty of opportunities for you with our various ministries and events. See below for this week's highlights and consider joining us. You would be most welcome!
Christmas Schedule & Parking Options
Christmas is fast approaching, and we hope you and your family will celebrate Christmas with us.
– To see a full schedule of Mass times, click here.
– To find parking options for Christmas Eve and Christmas Day, click here.
Please Note: During the Christmas holiday, the Parish Office will be closed on Tuesday, December 24th through Thursday, December 26th. There will be no 7:00 am weekday Masses from December 26th through January 3rd.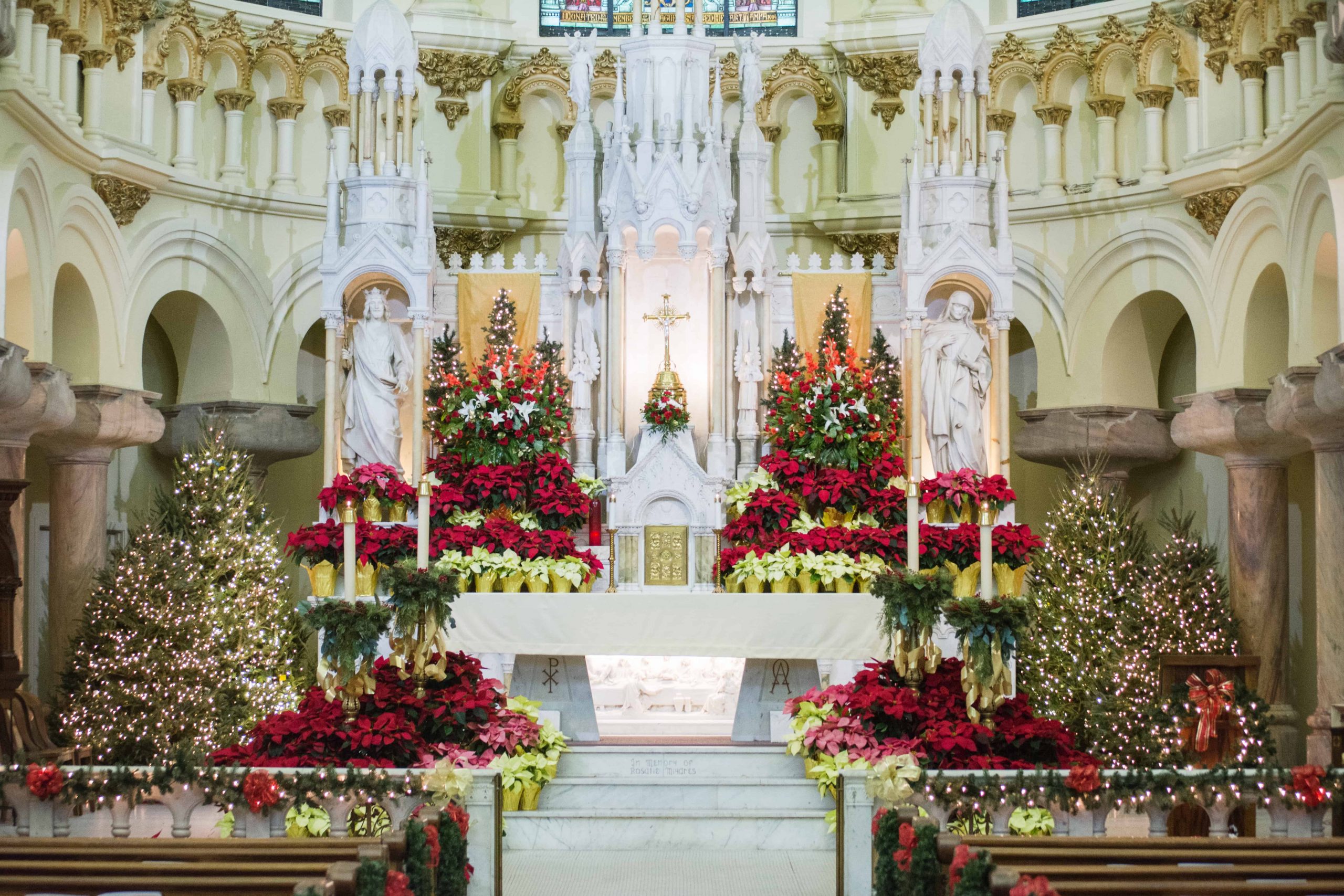 ---
Docent Christmas Tour!
Looking for something fun to do with your family after Christmas? The Docents of Friends of Sacred Heart will conduct a special Christmas tour this Thursday, December 26th, at 3:00 pm. The tour will showcase the history of our church, and our docents will be attired in 1905 period dress. The tour is free and everyone is invited to attend. Come experience the magic of Sacred Heart at Christmas! Donations are gratefully accepted and are used to continue the renovation and restoration of our beautiful church.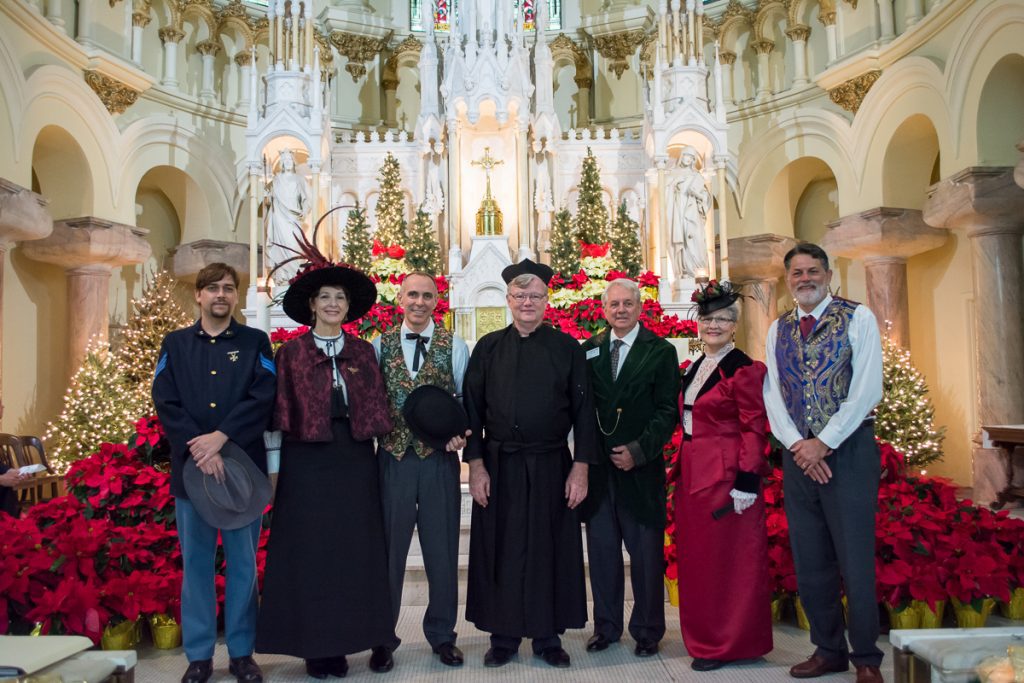 ---
Solemnity of Mary, Mother of God
Wednesday, January 1st is the Solemnity of  Mary, Mother of God. Sacred Heart will hold a Vigil Mass on Tuesday, December 31st at 5:30 pm and a Holy Day Mass on Wednesday, January 1st at 9:00 am.  It is not a holy day of obligation this year, but we welcome you to celebrate Mass with us.