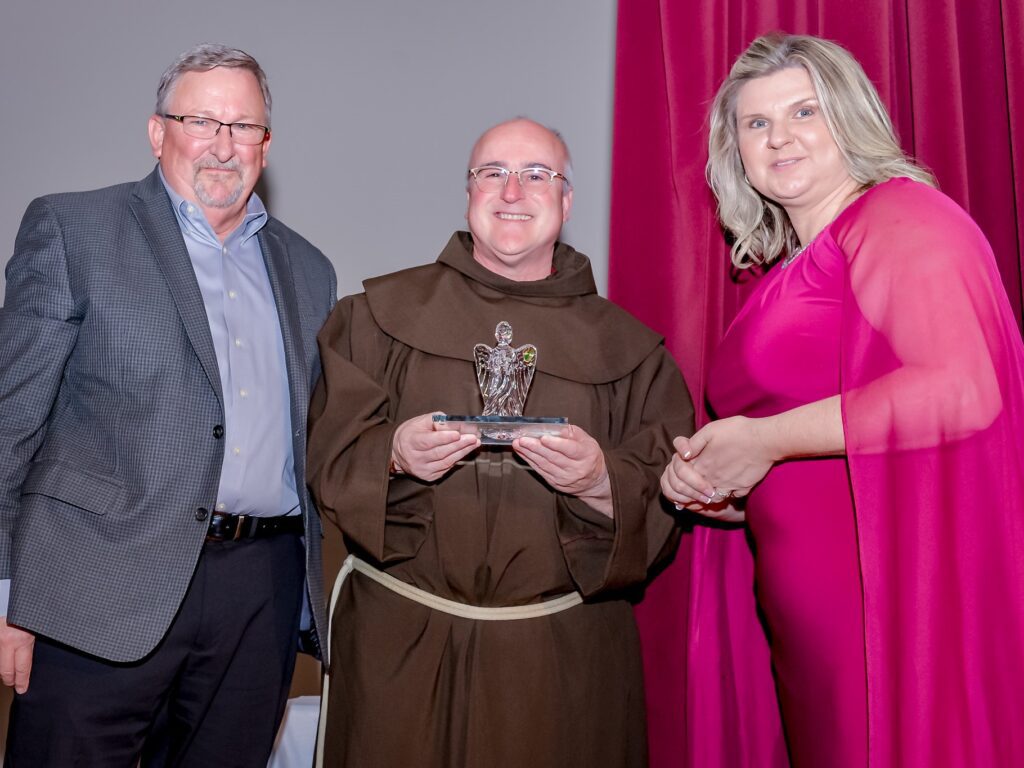 Each year, Catholic Charities of the Diocese of St. Petersburg honors organizations and individuals with their annual Angel Award. This award is presented to those who show an extraordinary commitment to the Gospel Mandate of helping those in need. On Saturday, Nov. 6, during the Ministries of Mercy Celebration of Life at St. Lawrence Catholic Church, Sacred Heart Church was recognized as the 2021 Angel Award recipient, in acknowledgement of its generous support of Catholic Charities through the contributions of its religious and parishioners in time, talent, and treasure. Accepting the award for the parish were Fr. Zack and volunteer Tom Henry.
From a letter announcing the award, sent by DOSP Catholic Charities Executive Director Maggie Rogers:
"In grateful recognition of Sacred Heart Catholic Church's generous support of Catholic Charities through the generous support of its religious and parishioners in time, talent, and treasure, we would like to honor Sacred Heart with the Catholic Charities Angel Award. Sacred Heart was one of the first groups to adopt the temporary homeless shelter we created in response to the COVID pandemic, through providing weekly meals, volunteer drivers and donating tens of thousands of dollars of clothing and household items. This stewardship continued as your [Outreach Ministries] led a Christmas Decoration of our Mercy House location. Then, your parishioners donated requested items for the children of low-income farm workers living at Catholic Charities San Jose Mission in Dover. Finally, Sacred Heart has been a great partner in the early effort to fundraise for the permanent Tampa homeless shelter."
We extend a heartfelt 'thank you' to our parish community for their dedication, kindness, and generosity. This award is a reflection of your efforts in spreading the Word.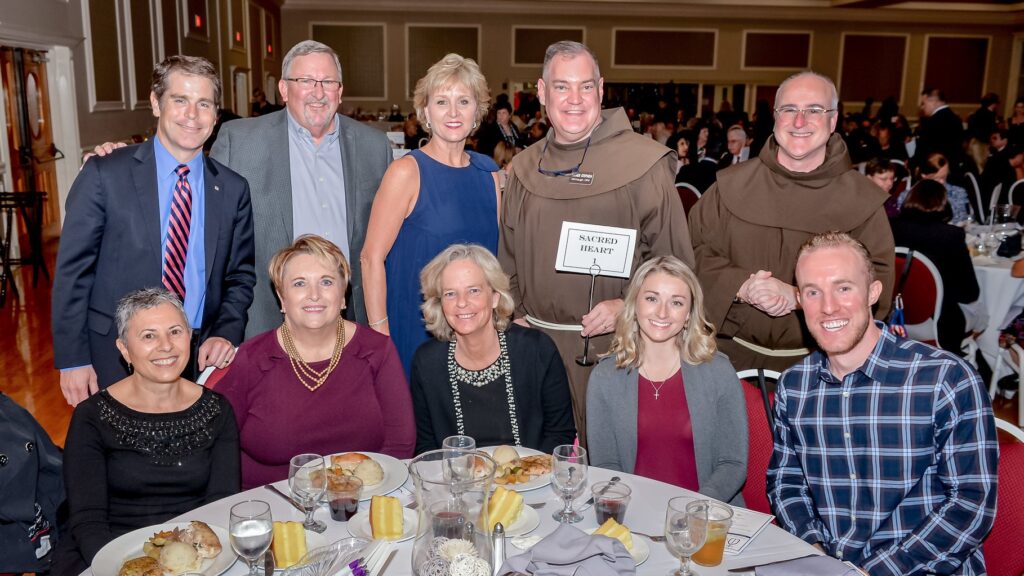 To view a gallery from the event | 2021 Ministries of Mercy Celebration of Life