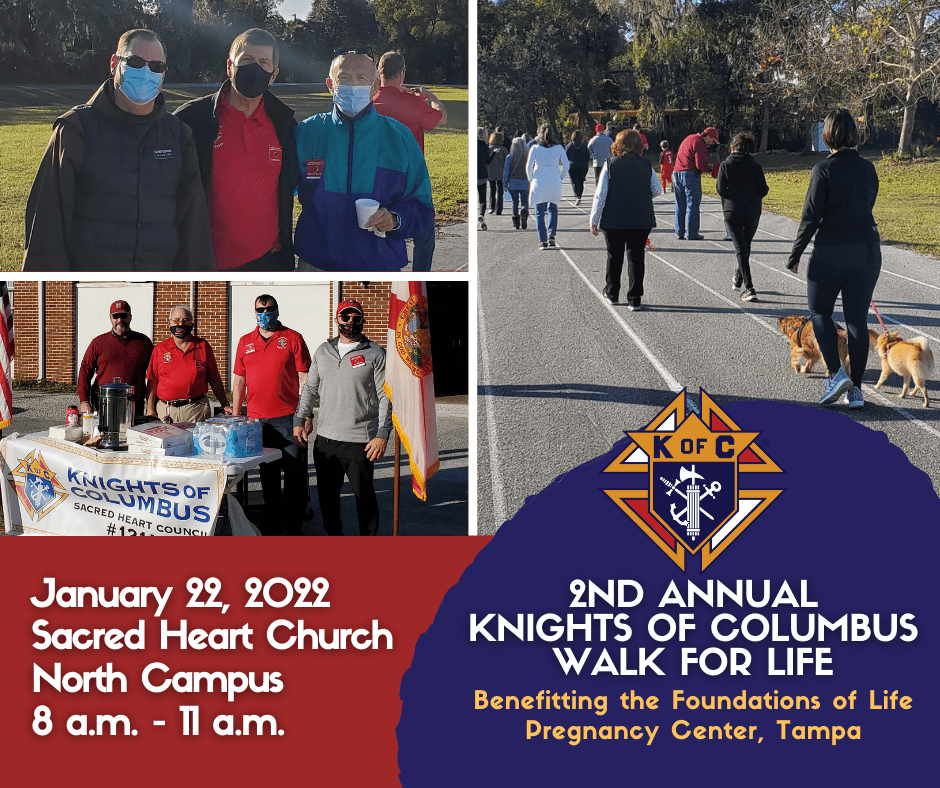 Sacred Heart's Knights of Columbus Council #12110 will host their second annual Walk for Life on Saturday, Jan. 22 from 8-11 a.m. at the North Campus (3515 N. Florida Ave.).
Money raised will help support the Foundations of Life Pregnancy Center in Tampa, with representatives from the center in attendance. The event will include praying the Rosary as you walk around the track.
Votive Angels are available for a donation of $10 in support of the walk and Foundations of Life by clicking here.
For more information, contact Knights members Bob Batson or Michael Cabrera at 813-389-6145 or via email.
RAIN or SHINE: If rain impacts the Walk, the duration of the event will move into the North Campus Auditorium.
Our thanks to the Knights and all ministries involved!