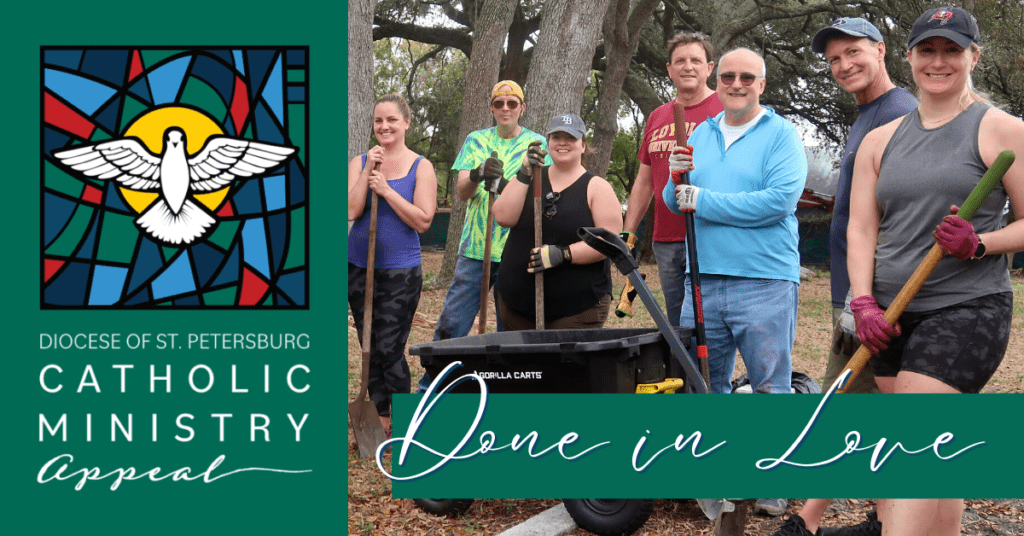 Gifts to the Catholic Ministry Appeal support the mission of Jesus Christ, allowing us to bring God's love and mercy past our parish boundaries through ministries, programs and services provided by our local Church. These gifts are visible through so many of our own parish ministries and their volunteers, whose actions are done in love, both in service of our parish and our community at large. We ask that you join us over these next few weeks in prayerful consideration of this year's Appeal, as we hear from the lay leaders, staff, and volunteers of our ministries on how you can assist their works, which again, are done in love. 
Ready to make your gift this year? We have many options to choose from, including:
Bringing cash or a check (payable to Sacred Heart), and placing it into the special envelopes (located in the back of the church) during our regular offertory.
Giving online via Sacred Heart's GiveCentral portal.
Donating directly to the Catholic Ministry Appeal (selecting a ministry of your choice).
We, and the Diocese of St. Petersburg, thank you in advance for your generosity as we work toward our parish goal.
---
Read a letter from Fr. Mike to parishioners, as distributed by the Diocese in support of the appeal.
---