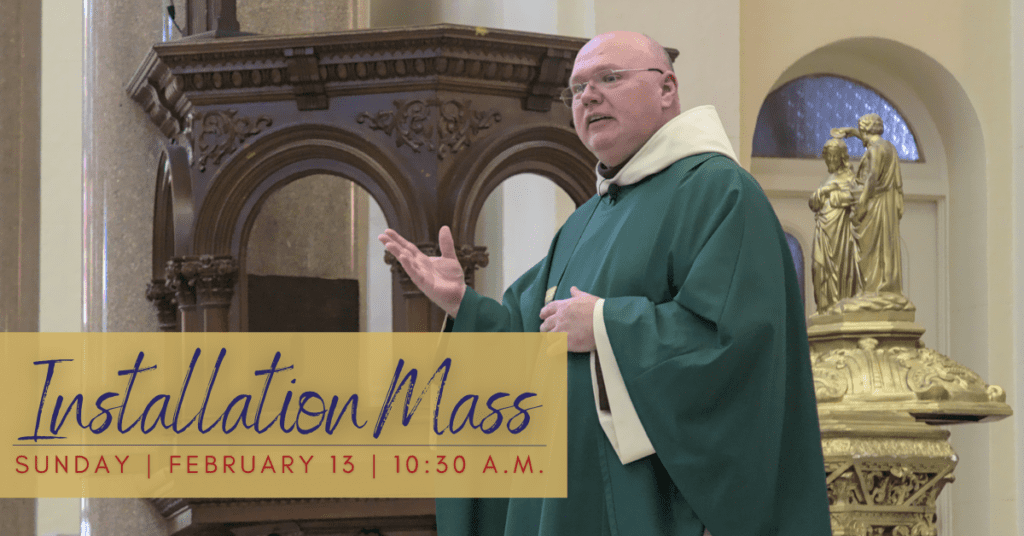 At the 10:30 a.m. Mass on Sunday, Feb. 13, the Most Reverend Gregory L. Parkes, bishop of the Diocese of St. Petersburg, installed Fr. Michael Jones, OFM, as pastor of Sacred Heart Catholic Church.
Joining Sacred Heart as a parochial vicar in September 2020, Fr. Mike is the 33rd pastor in the 117-year history of the existing church, dating back to Fr. William Tyrrell, S.J., who was pastor of the preceding St. Louis Parish at the time of Sacred Heart's groundbreaking.
Fr. Mike celebrated his 25th anniversary as a friar in 2021, and has served in the role of pastor twice before, at parishes in New Jersey and South Carolina.
Fr. Zack, Fr. Ron, Friar Henry, Deacon Ray, and the parish staff all wish Fr. Mike well in this new leadership role.
For those who were unable to attend this Mass in person, you may view the Mass live below:
---
Past Events: The Sixth Sunday in Ordinary Time (2/13/22, 10:30 a.m.)
The Installation of Fr. Mike Jones as Pastor of Sacred Heart Church,
presided by Bishop Gregory Parkes
---
View a gallery of photos from the Installation Mass Below: