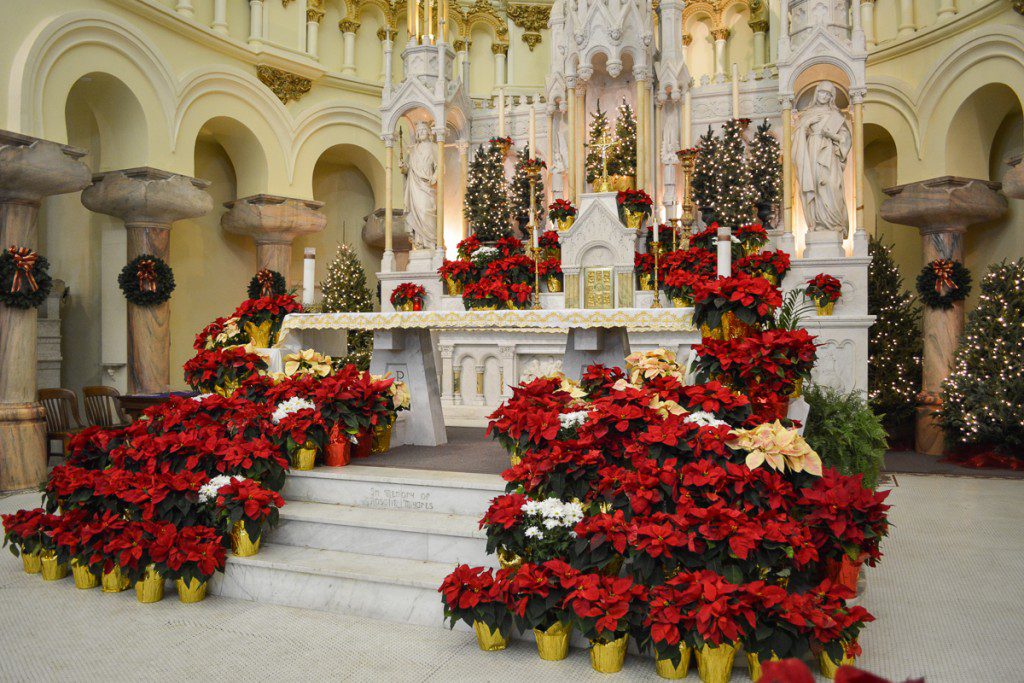 A long-standing Sacred Heart tradition, parishioners and visitors alike donate the poinsettias that you see adorning our altar in honor of loved ones they wish to remember during the Christmas season.
---
2023 Order Information
Remember a loved one during the Christmas season with a poinsettia used to decorate our sanctuary. A long-standing Sacred Heart tradition, each plant that you see has been given in remembrance or honor of loved ones whose names will be memorialized online.
Request forms can be found on the table near the church entrance, or at the link below. All forms, along with the suggested donation of $15 per plant, must be received by Thursday, December 14.
Click here to download your 2023 Poinsettia order form
---
2022 Digital Memorial Book
We would like to thank all who donated in memory of their loved ones, as those donations help create the beautiful atmosphere within our church during the 2022 Christmas season.
As part of that tradition, we memorialize their loved ones in a digital book, found here.