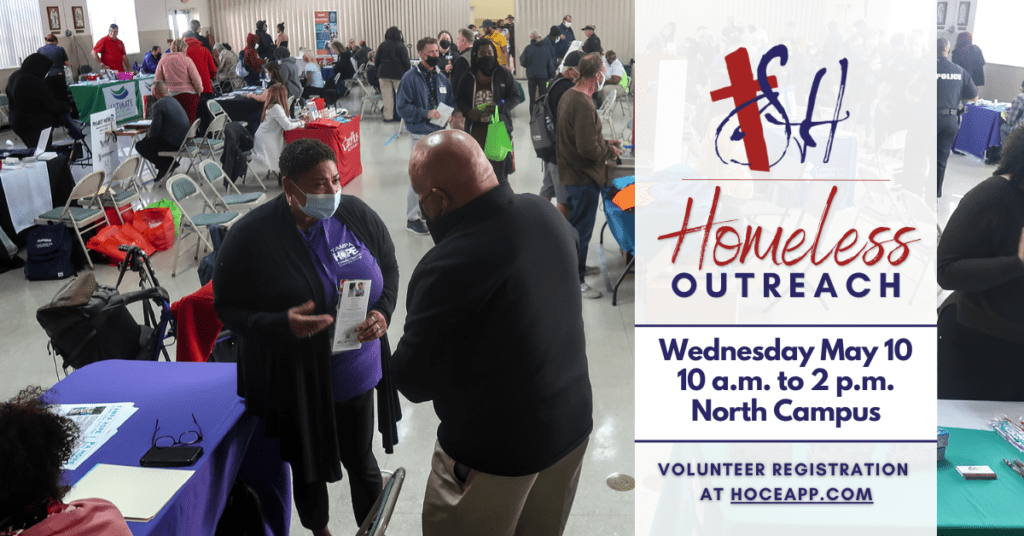 Aiming to address the needs of our vulnerable neighbors and the unhoused, 36 vendors and agencies, including the City of Tampa, Hillsborough County, Tampa Police, Hillsborough County Sheriffs, Metropolitan Ministries, Catholic Charities, and Love INC, alongside nearly 50 volunteers all converged on our North Campus as the parish hosted its third annual Homeless Outreach Event on Wednesday, May 10.
More than seven individuals who were experiencing homelessness were placed into housing programs, including several referrals to Tampa Hope, Catholic Charities' homeless shelter in East Ybor. "It's about getting people to housing, medical, providing them with haircuts, clothing and food," mentioned Fr. Mike when speaking to present media.
---
---
Throughout the day, volunteers served hot meals, handed out clothing and blankets, provided bicycle repair services and haircuts for those who requested it. Representatives from local shelters and community organizations were also on hand to provide information and referrals to those who needed additional support and long-term assistance. In total, 91 individuals were assisted.
The parish intends on hosting events like these more often, as they are a proven gateway to recovery for those who take part. Thank you to all of our partners, donors, volunteers, and participating ministries who made this event possible. View select photos from the event below:

(Portions of this article taken from Gulf Coast Catholic)