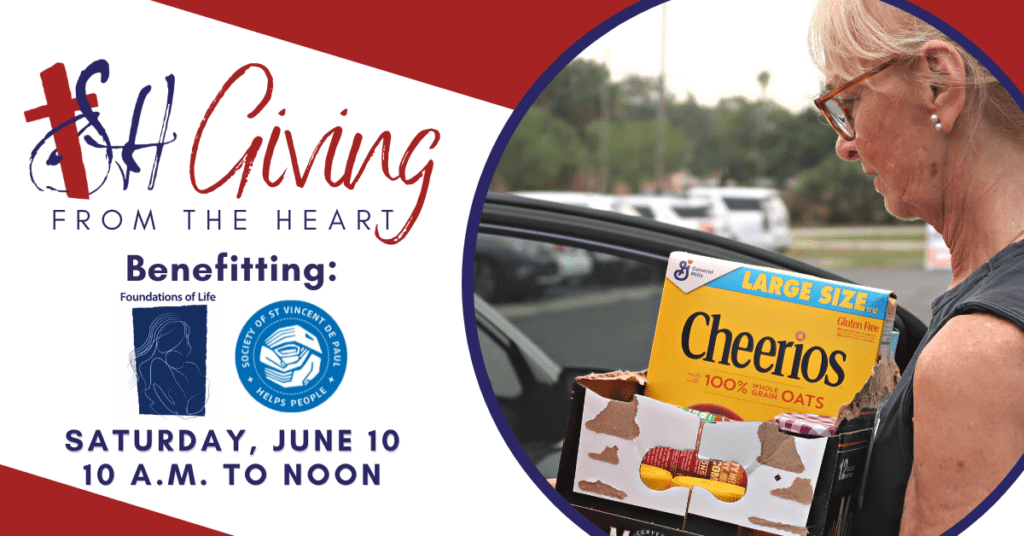 In our continued effort to meet the growing needs of the Tampa/Hillsborough County community, Sacred Heart is holding its latest Giving from the Heart drive-through donation event on Saturday, June 10, at the North Campus from 10 a.m. to noon.
Volunteers from our Sacred Heart Conference of the Society of St. Vincent de Paul and Faith Community Nursing are working to stock the Hillsborough SVdP Food Pantry and our local Foundations of Life Pregnancy Centers.
As summer approaches, struggling families experience greater food insecurity due to children not receiving meals from school programs. Our goal for the June drive is for each donating parishioner to deliver one full meal for a family of four (non-perishables only), along with one to two baby care items (diapers, formula, bottles, baby food, etc.)
We hope you have the opportunity to join us for this very important drive.