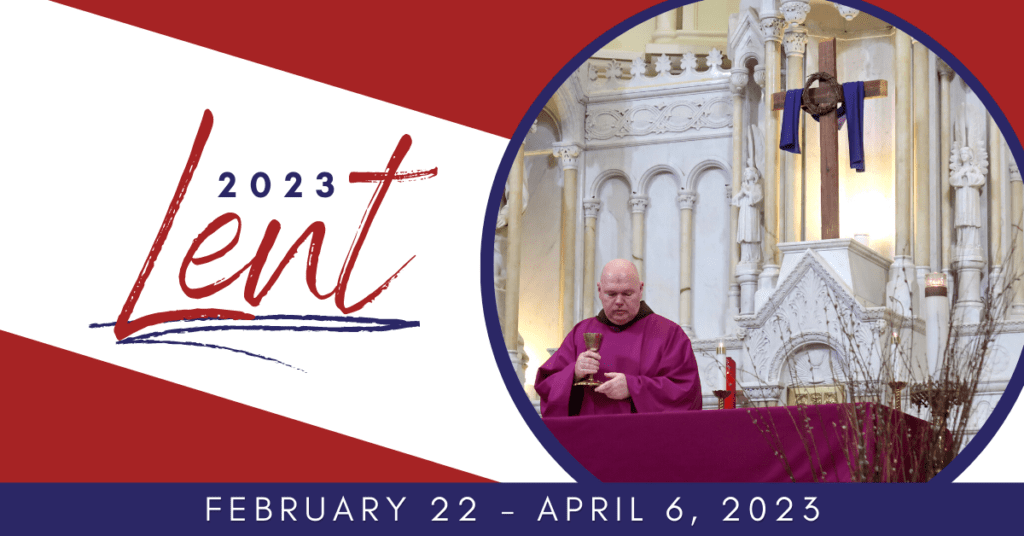 Lent is a 40 day season of prayer, fasting, and almsgiving that begins on Ash Wednesday and ends at sundown on Holy Thursday. It's a period of preparation to celebrate the Lord's Resurrection at Easter. During Lent, we seek the Lord in prayer by reading Sacred Scripture; we serve by giving alms; and we practice self-control through fasting. We are called not only to abstain from luxuries during Lent, but to a true inner conversion of heart as we seek to follow Christ's will more faithfully. We recall the waters of baptism in which we were also baptized into Christ's death, died to sin and evil, and began new life in Christ. (Text: USCCB)
---
Rich and inspiring catechesis can enhance your faith journey, especially during the season of Lent, when we see so many of the fundamental aspects of our Catholic faith play out during Mass. Through the Gospels, music and prayer selections, as well as the Rites and Scrutinies our Catechumens and Elect participate in, we are remined of our Baptism and Christ's Sacrifice being our salvation. Throughout Lent, our Faith Formation team will provide you with resources from "Keeping the Seasons: Lent and Easter" by Liturgy Training Publications, to dive deeper into our faith, and take action toward living the Gospel Way of Life.
Second Sunday of Lent
Every year on the Second Sunday of Lent we remember the transfiguration of Jesus. Placing ourselves in the narrative on that high mountain, new details might be noticed that draw us into deeper layers of meaning. You can explore those deeper layers with this week's guide from "Keeping the Seasons: Lent and Easter" by clicking the button below.
Third Sunday of Lent
During Year A, on the Third Sunday of Lent, we reflect on the Samaritan woman's encounter with Jesus at the well, and how that interaction is representative of our Lenten return to God. Examine the ways we can respond to God's summons in this week's guide from "Keeping the Seasons: Lent and Easter" by clicking the button below.
Laetare Sunday, the Fourth Sunday of Lent
"Laetare Sunday" is the Fourth Sunday of Lent. Laetare is a Latin term meaning "rejoice". This particular Sunday can attribute its origins to Isaiah 66:10-11: "Rejoice, Jerusalem, and all who love her. Be joyful, all who were in mourning, exalt and be satisfied…" Laetare Sunday is symbolized by a rose-colored pink, to express the joy and hope that waits for us at Easter, before the somber days of Good Friday and Holy Saturday occur. Flowers, which are not usually present during the liturgical season, are allowed within the church as yet another signal to that joy. Learn how you can embody the joy of Easter in this week's guide from "Keeping the Seasons: Lent and Easter" by clicking the button below.
---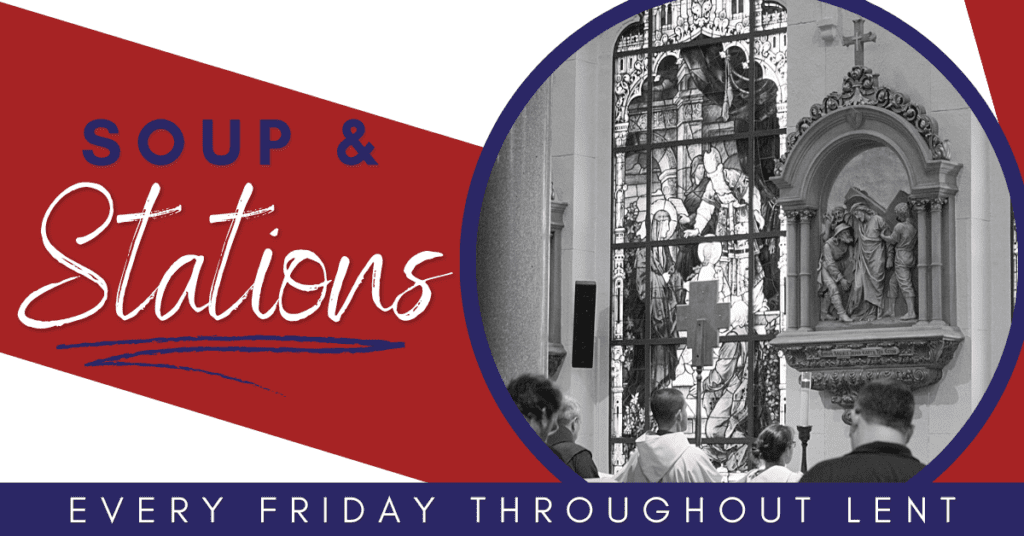 Lenten Soup Suppers and Stations of the Cross are held every Friday during Lent, beginning Friday, February 24. Soup Suppers will begin at 6:30 p.m. in St. Francis Hall, with Stations of the Cross following at 7:30 p.m. in the church. Each Soup Supper will be provided by a different ministry of the parish, with its members and volunteers on hand to serve you a delicious meal each week. Make this part of your Lenten journey and join us!
---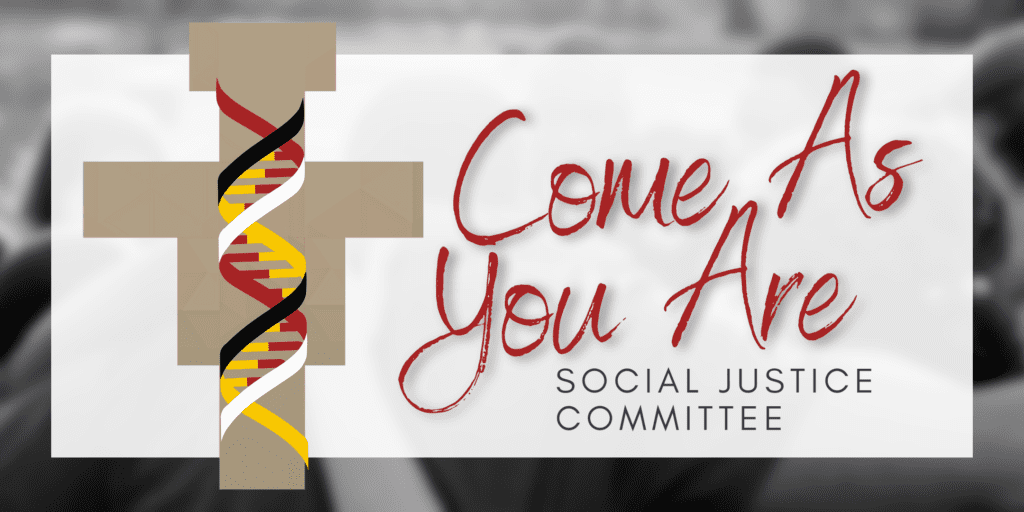 Lent is the journey we take as Catholics to prepare for Easter. We prepare by reflecting on the Word, and especially on how "He became poor although He was rich, so that by His poverty you might become rich." (2 Cor. 8:9) A key element of this journey is examining our relationship to those who are marginalized within our community.
This Lent, Sacred Heart's Social Justice Committee will offer a five-week series of caring small group conversations to learn about social justice issues impacting different areas within our community as an accompaniment to your Lenten journey. The SJC invites you to join a group, share fellowship and "Come As You Are," with an open heart and mind to reflect on how we can approach the difficulties our brothers and sisters are facing through Catholic social teaching, love, and empathy.
The group have five available locations and meeting times, giving you the flexibility to find the right fit for your schedule! The series will be followed by a final meeting at which all groups will join together and share what they have learned. The program is open to all parishioners. Click here to register for a group today!
---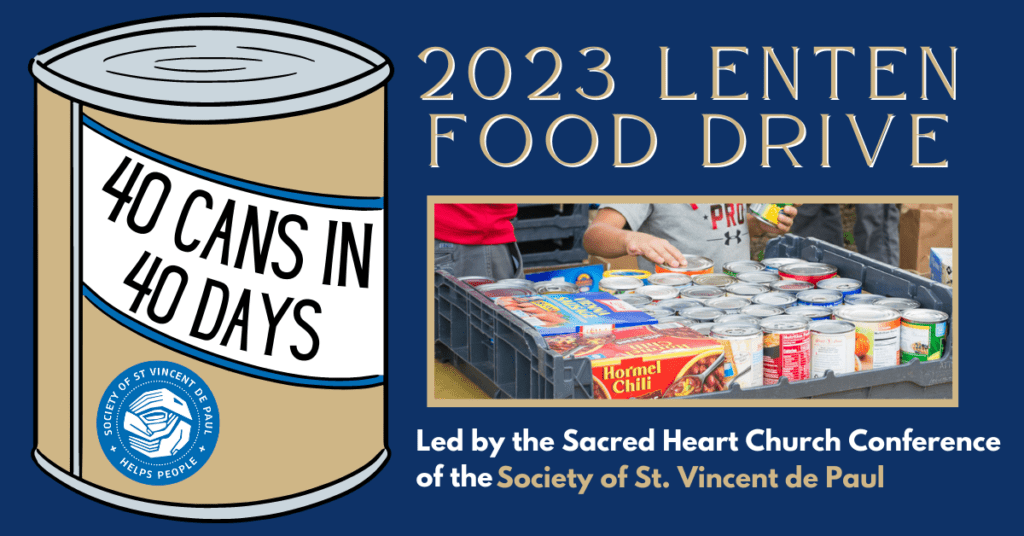 Join us this Lent in collecting for our "40 Cans in 40 Days" food drive, led by our Sacred Heart Council of the Society of St. Vincent de Paul. The drive, which is co-sponsored by more than five additional Sacred Heart ministries, asks that you set aside one non-perishable item for each day of Lent. Collections will be held at all weekend Masses throughout Lent starting on the second Sunday, March 4-5. The food collected will benefit the SVdP Hillsborough Food Pantry (N. Nebraska Avenue).
---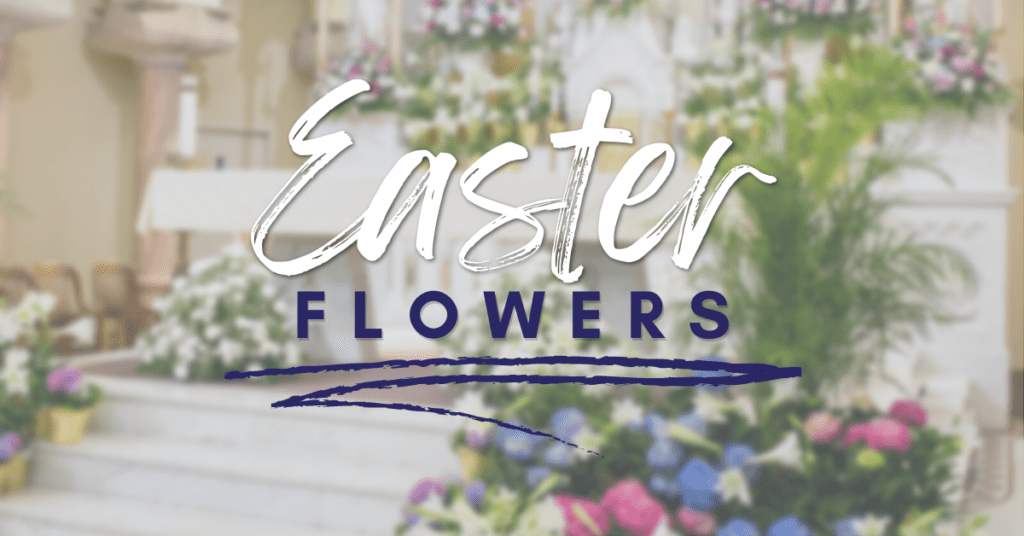 Every Easter, parishioners donate flowers in the memory of their loved ones to assist the parish in decorating the sanctuary for our celebration of the Risen Lord. To order flowers, click here to access the 2023 form.
In addition to the donated flowers adorning the sanctuary, the names of those we remember will be added to a digital memorial that will be available on the parish website throughout the Easter season. Click here to view the 2022 Easter Flower Memorials.
---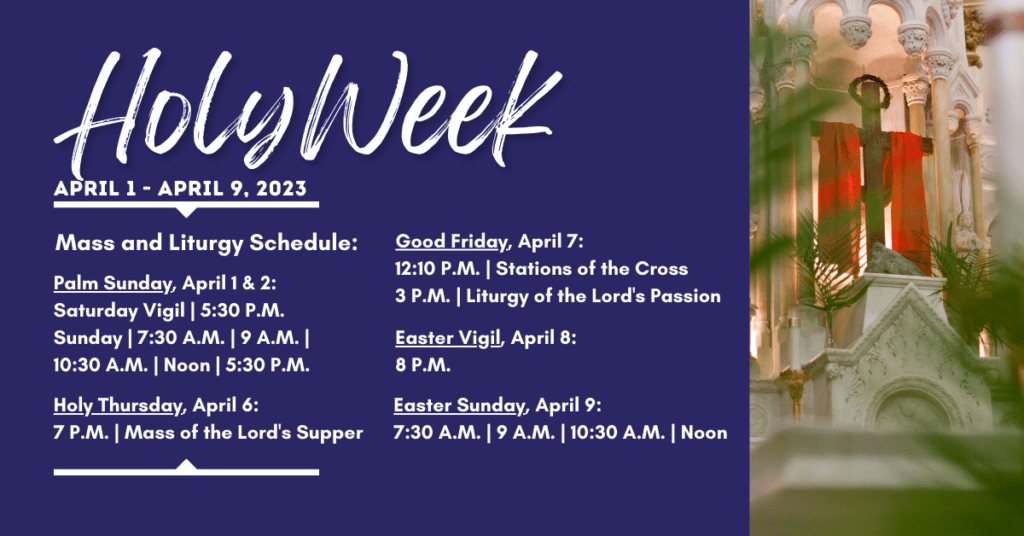 Holy Week is a journey into the Heart of the Gospel. It is at the center of our Christian Faith. If you've never attended the events of Holy Week, here's a little bit more about them, including what you can expect. View photo galleries from our 2022 Holy Week Masses, liturgies, and events, click the menu options below:
2022 Photo Galleries:
Mass of the Lord's Supper | Holy Thursday | April 14, 2022
2022 Photo Galleries:
Easter Vigil | Holy Saturday | April 16, 2022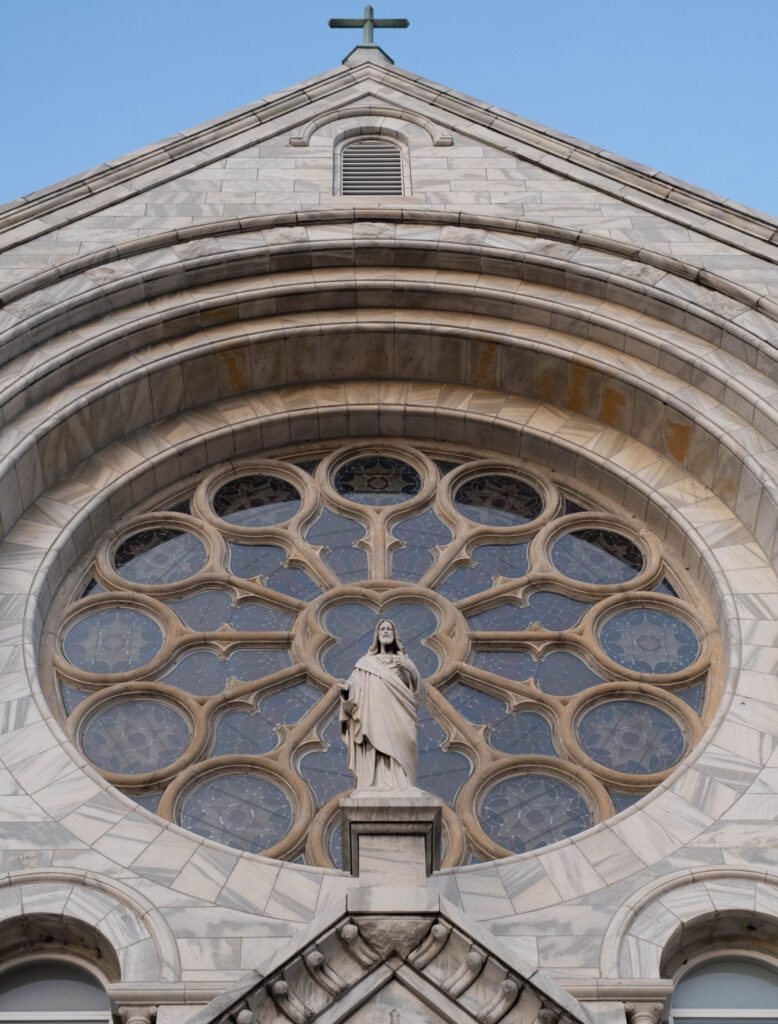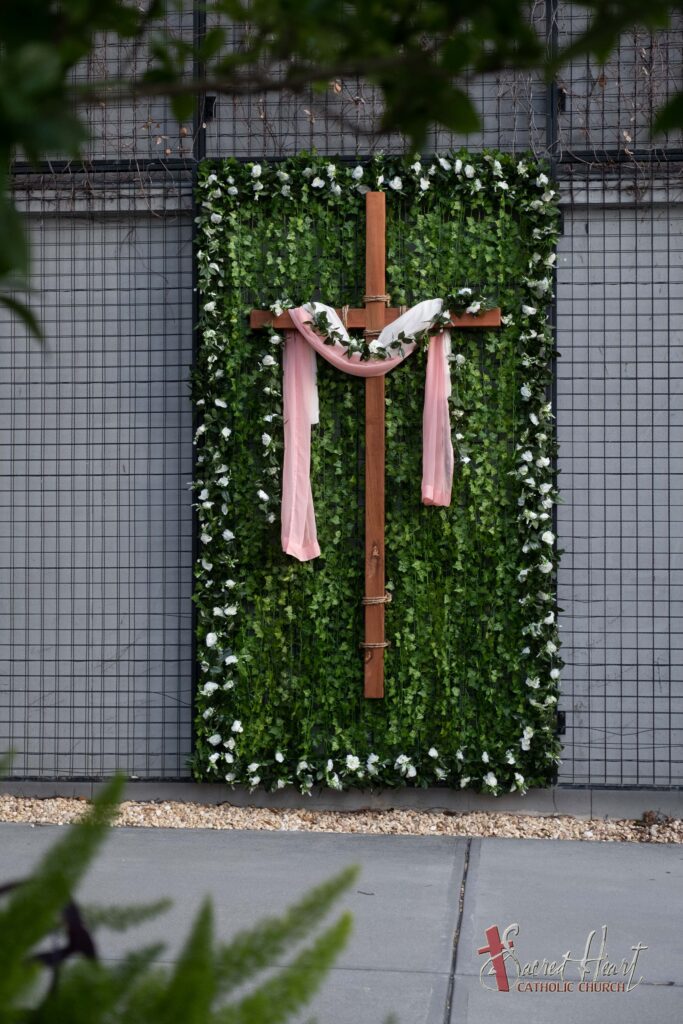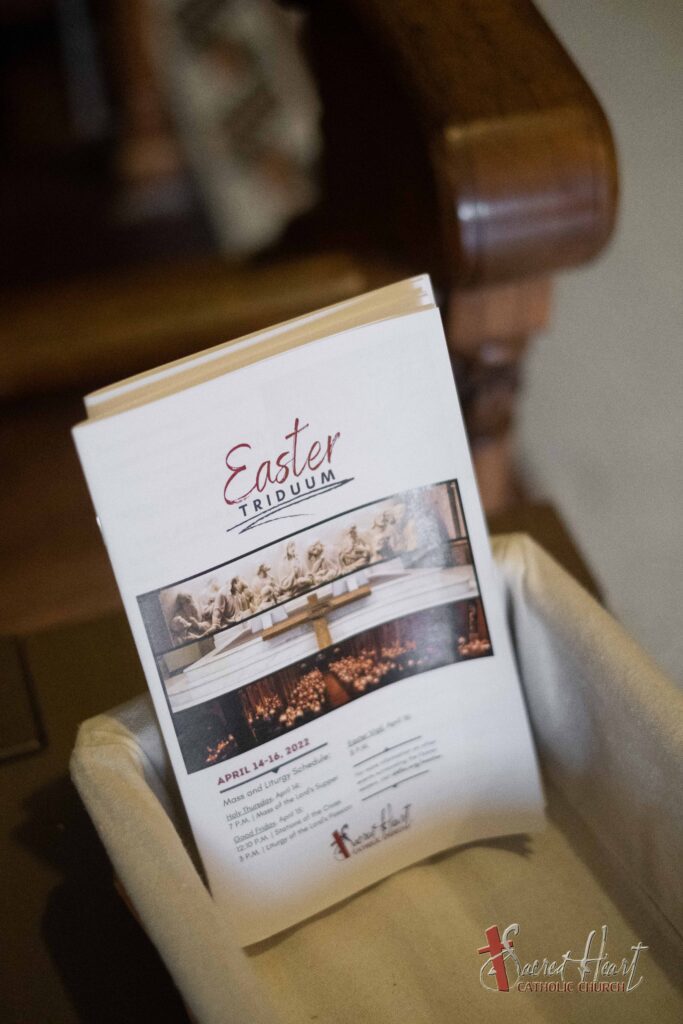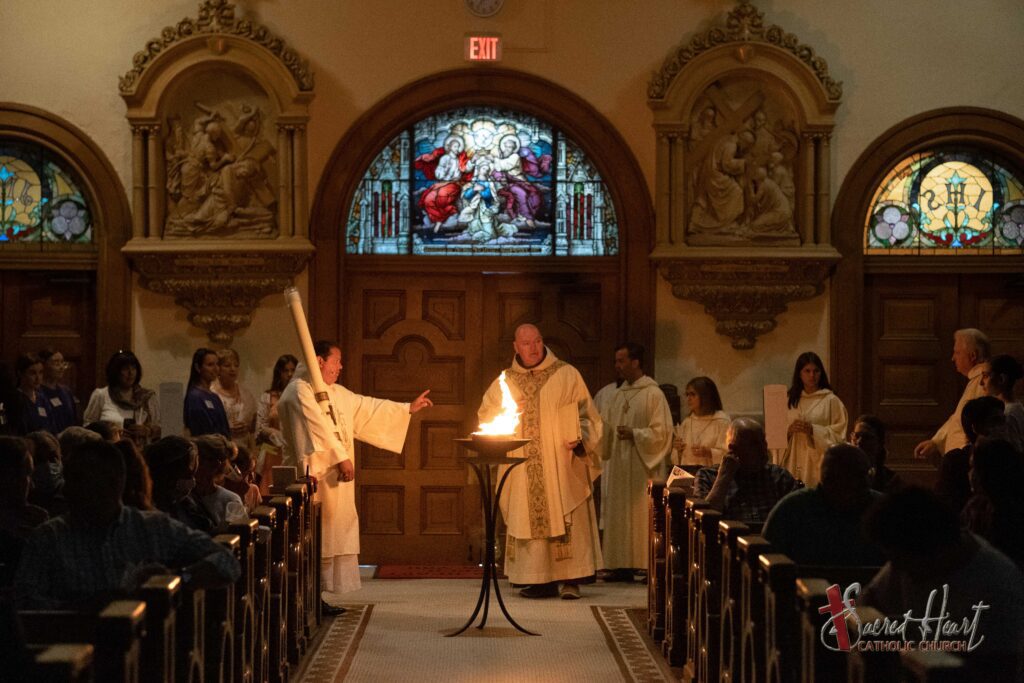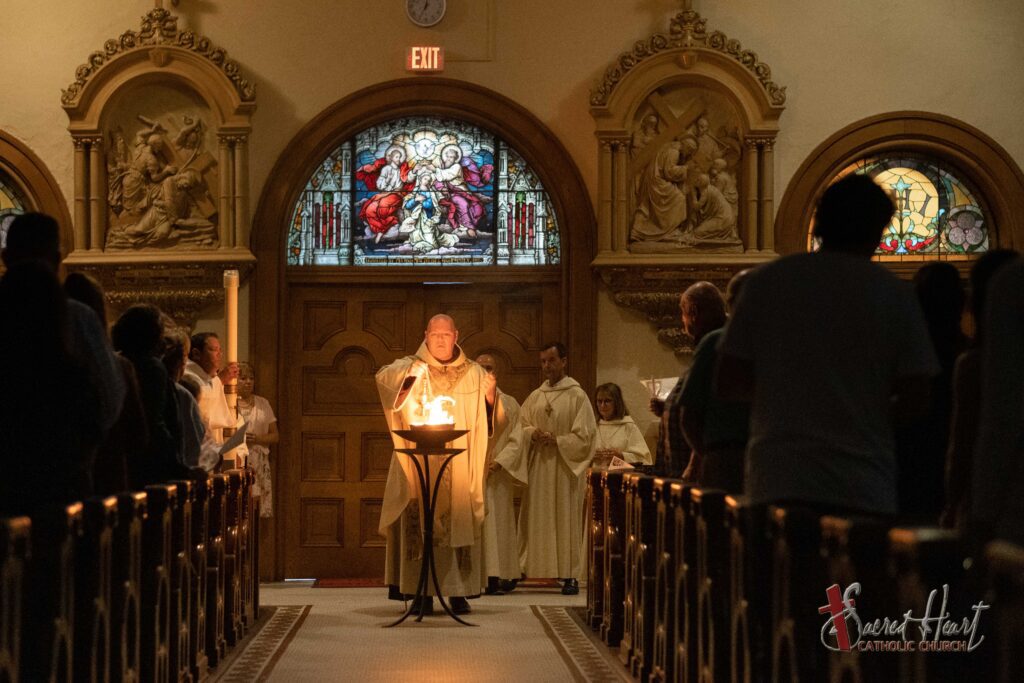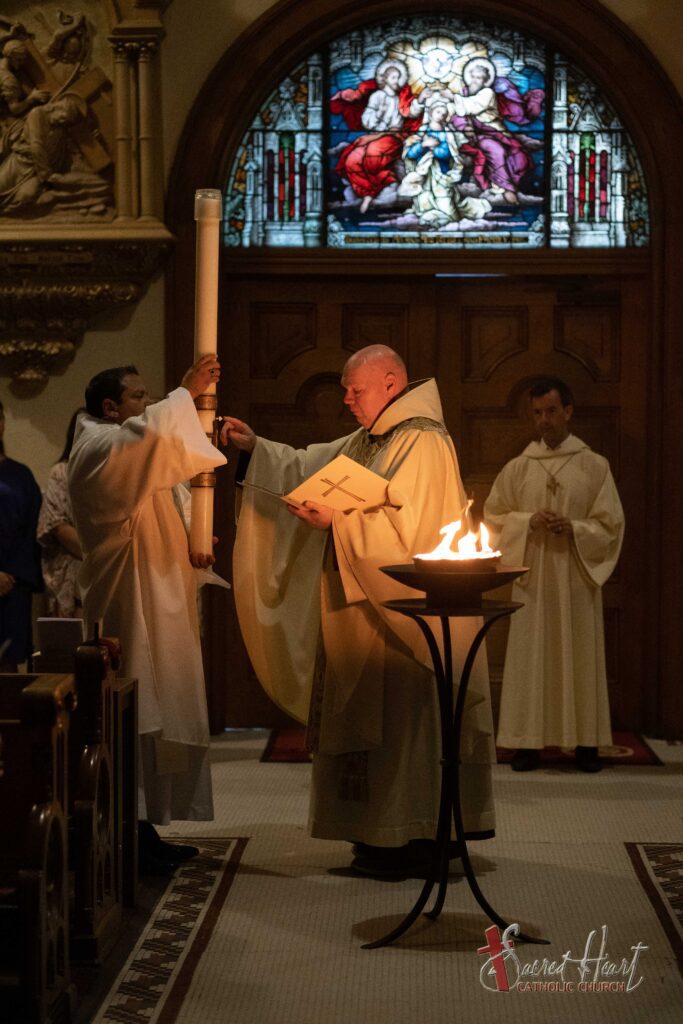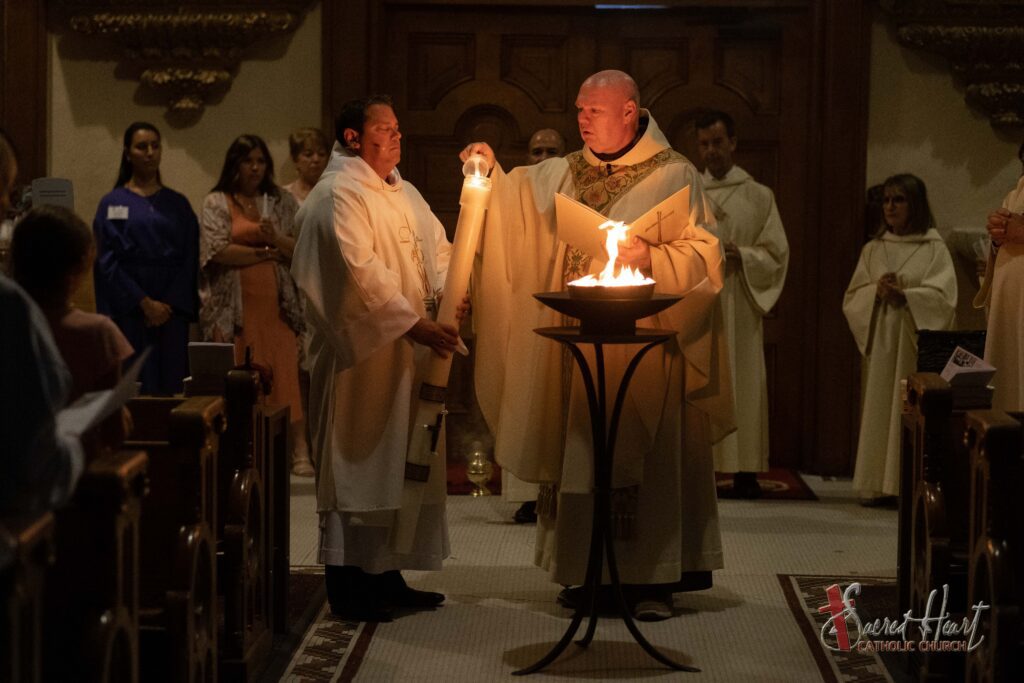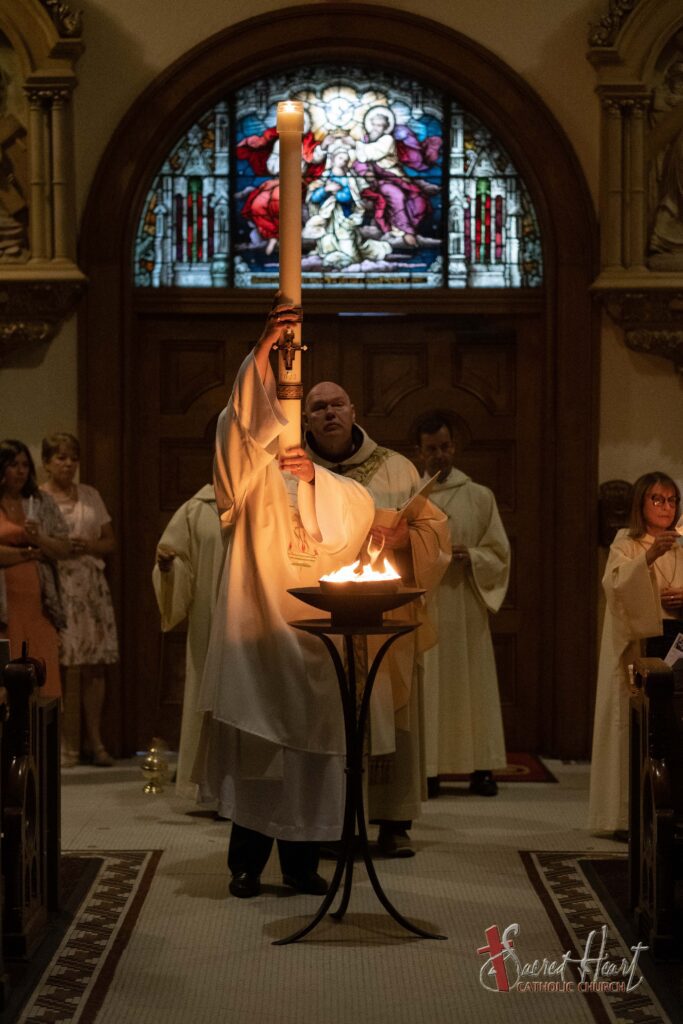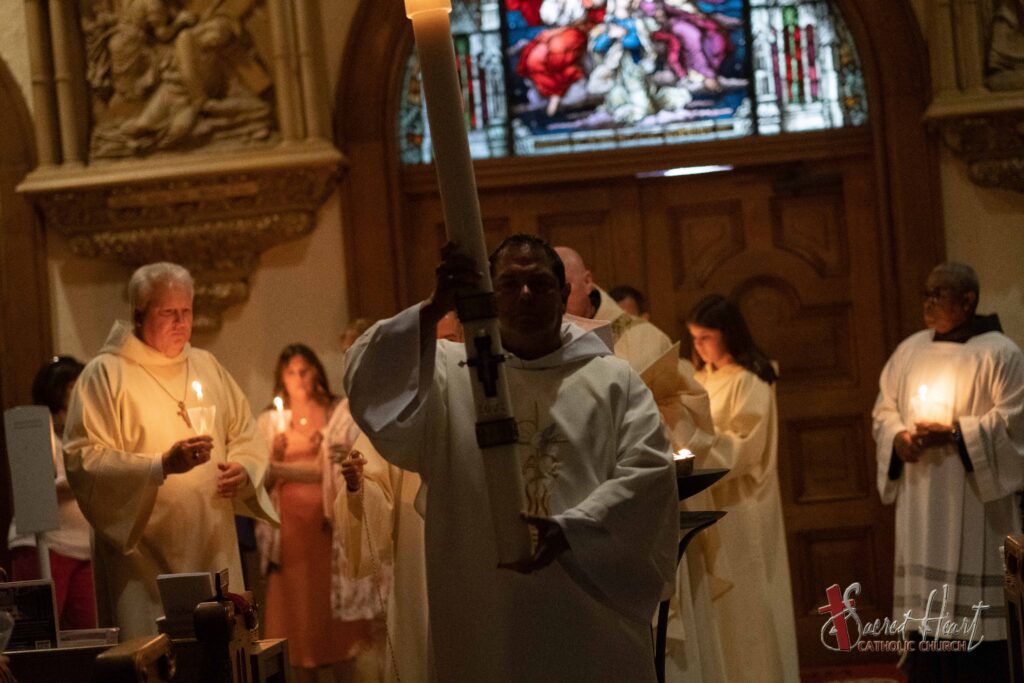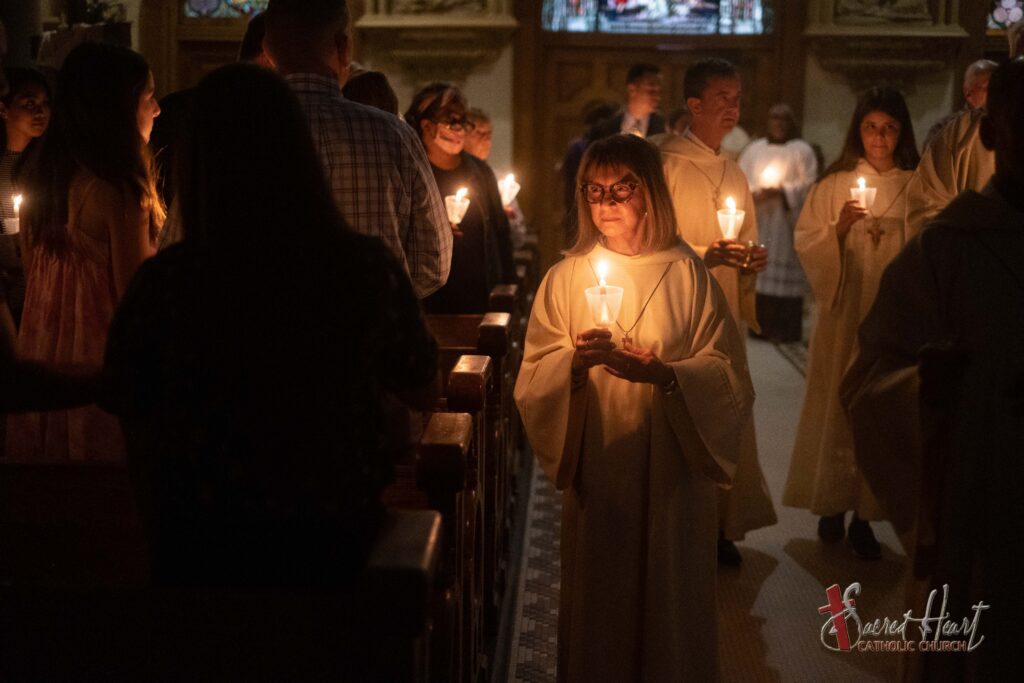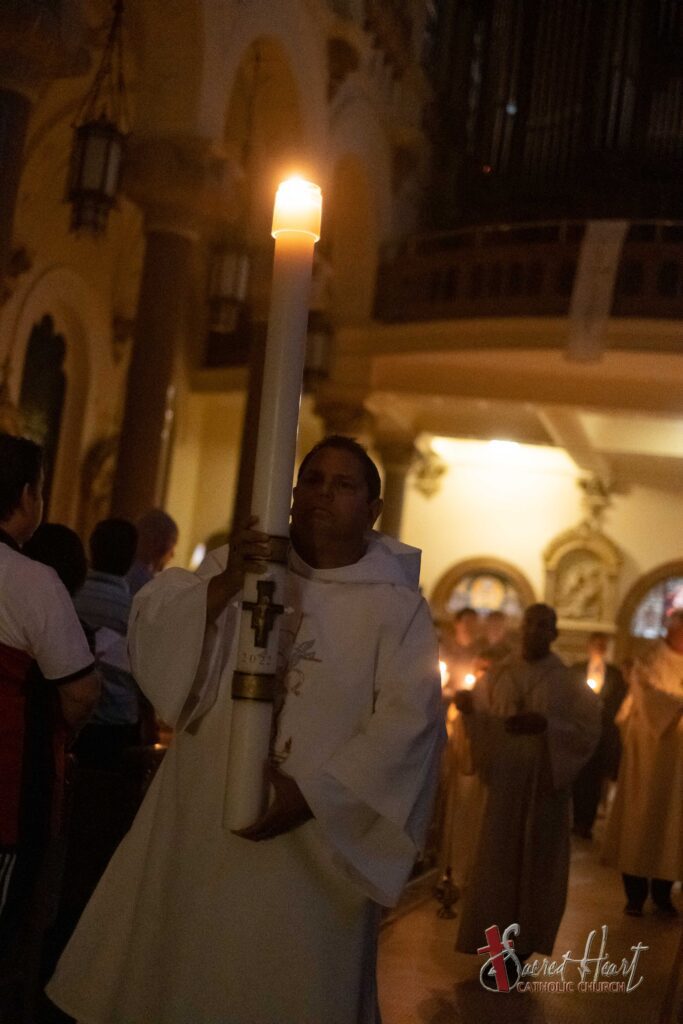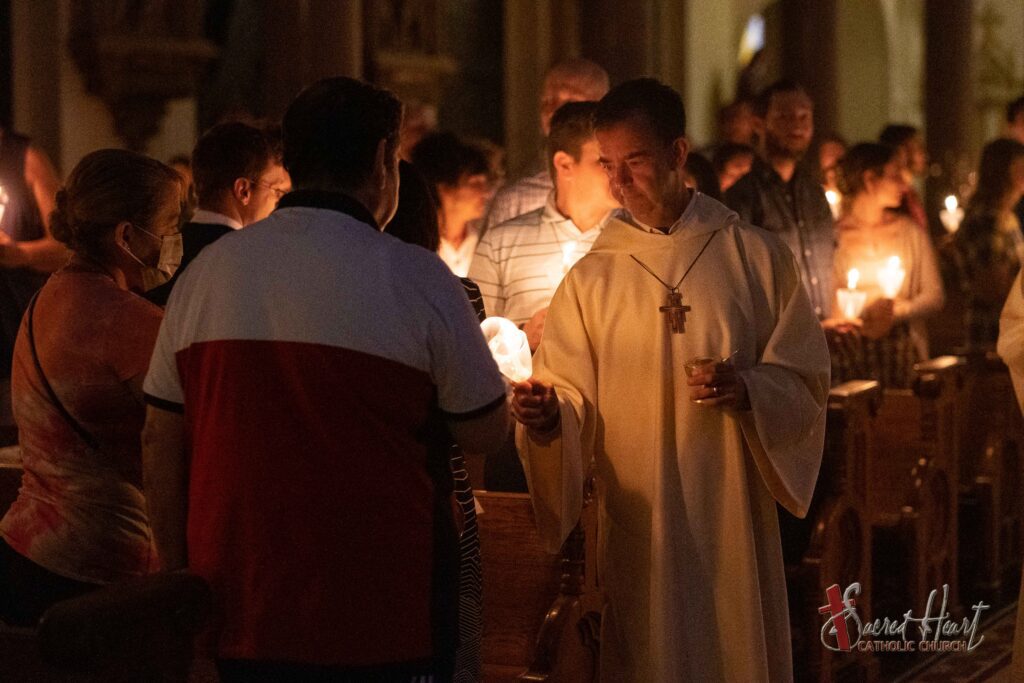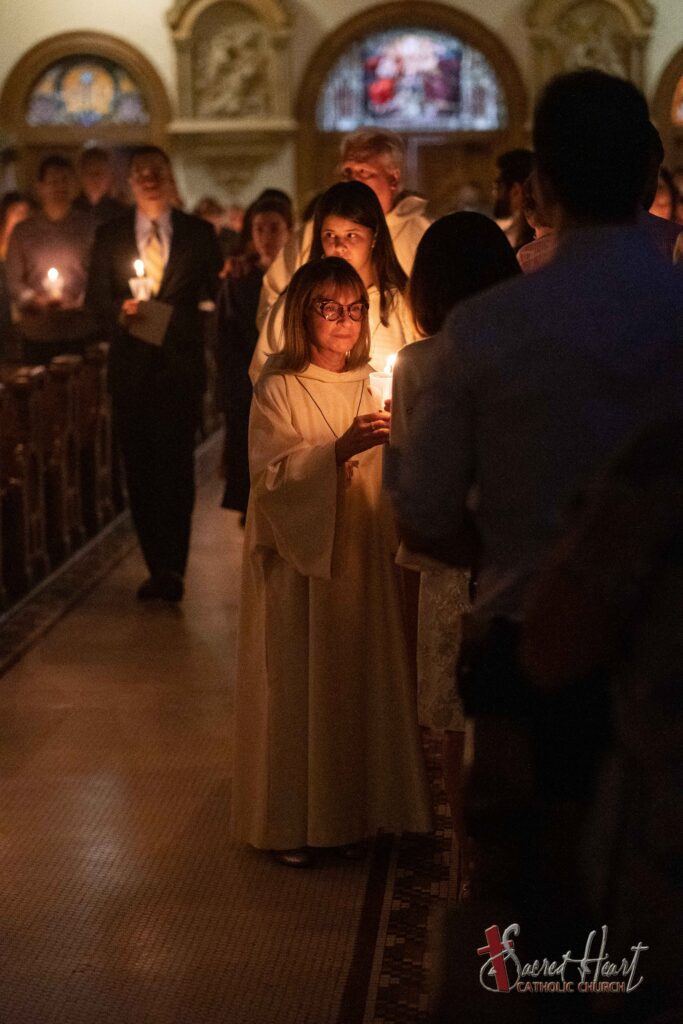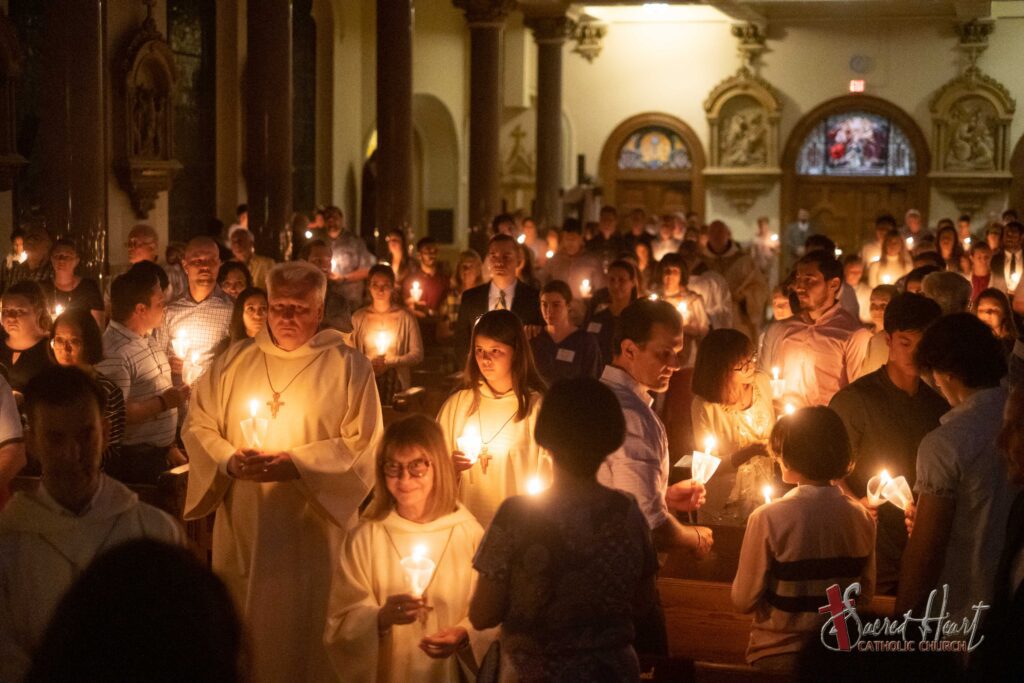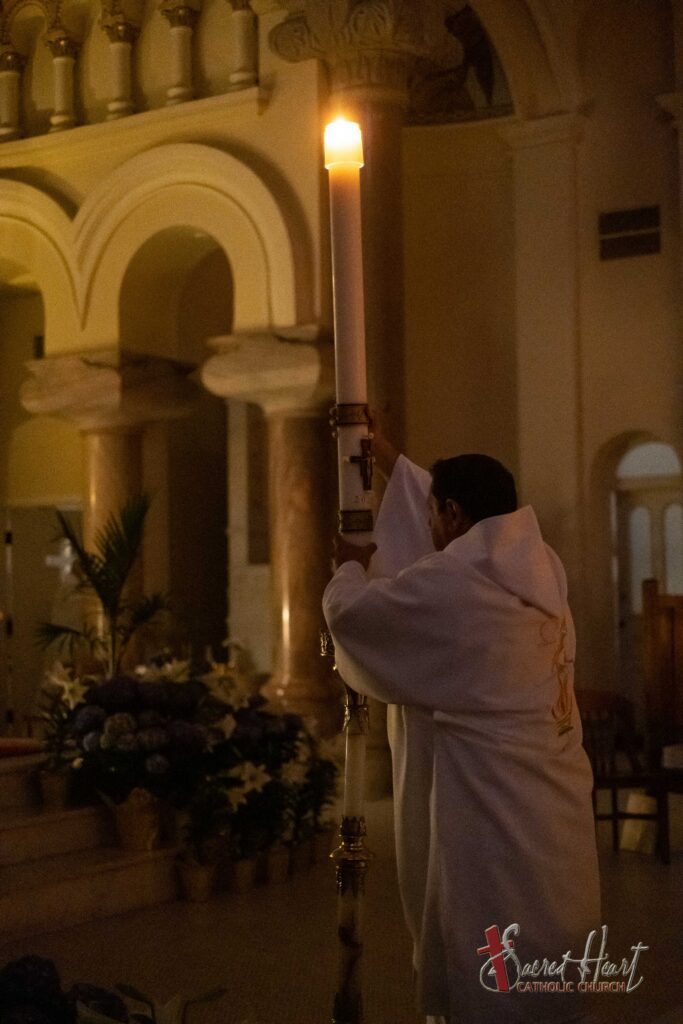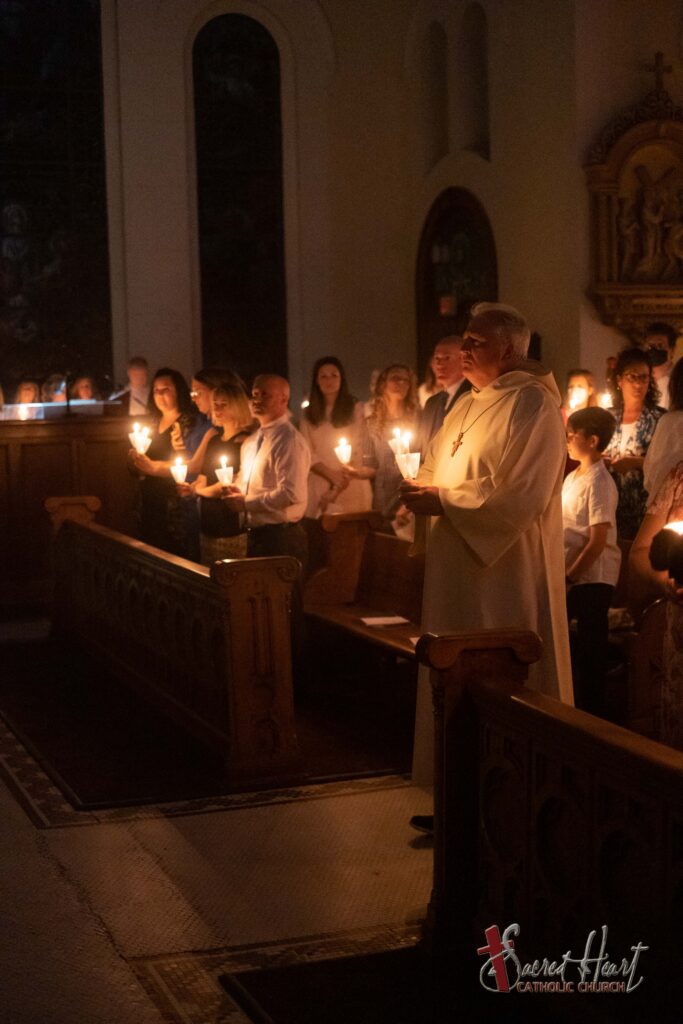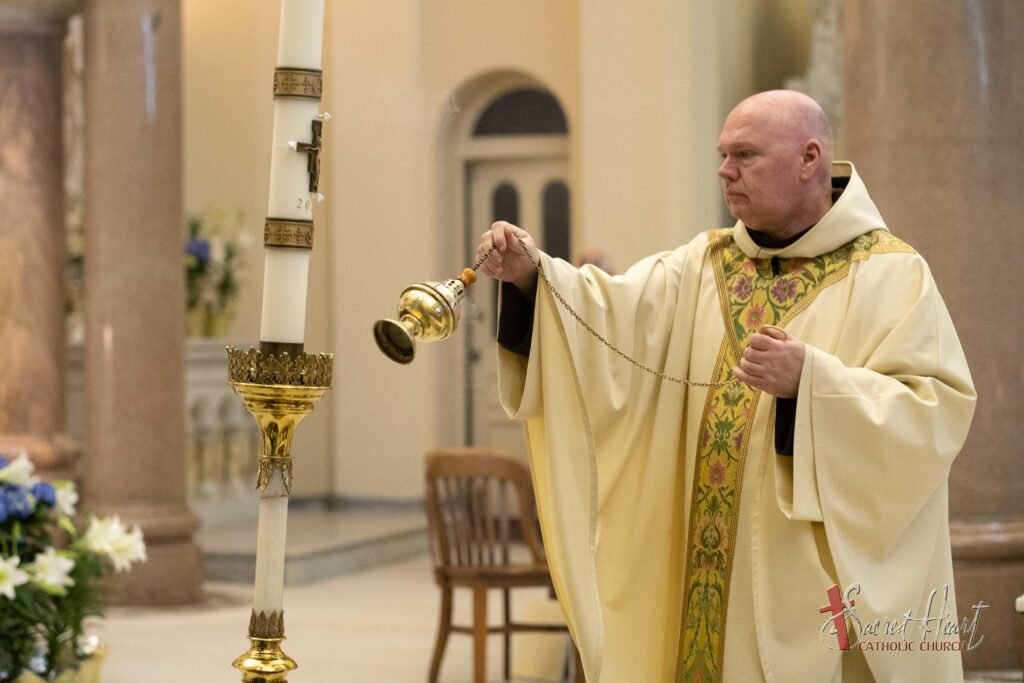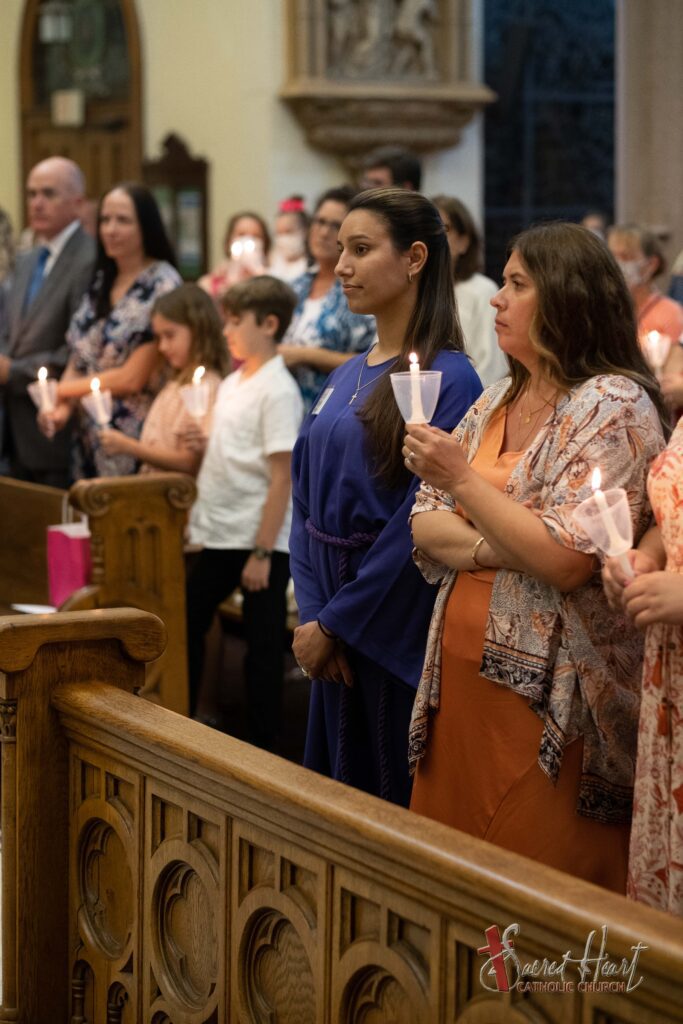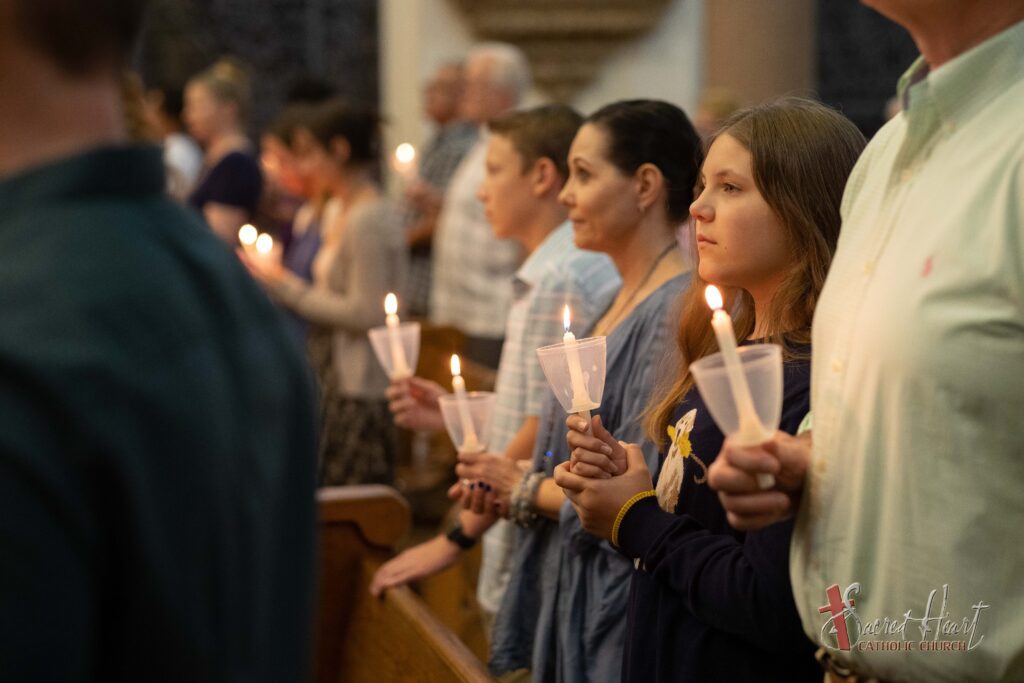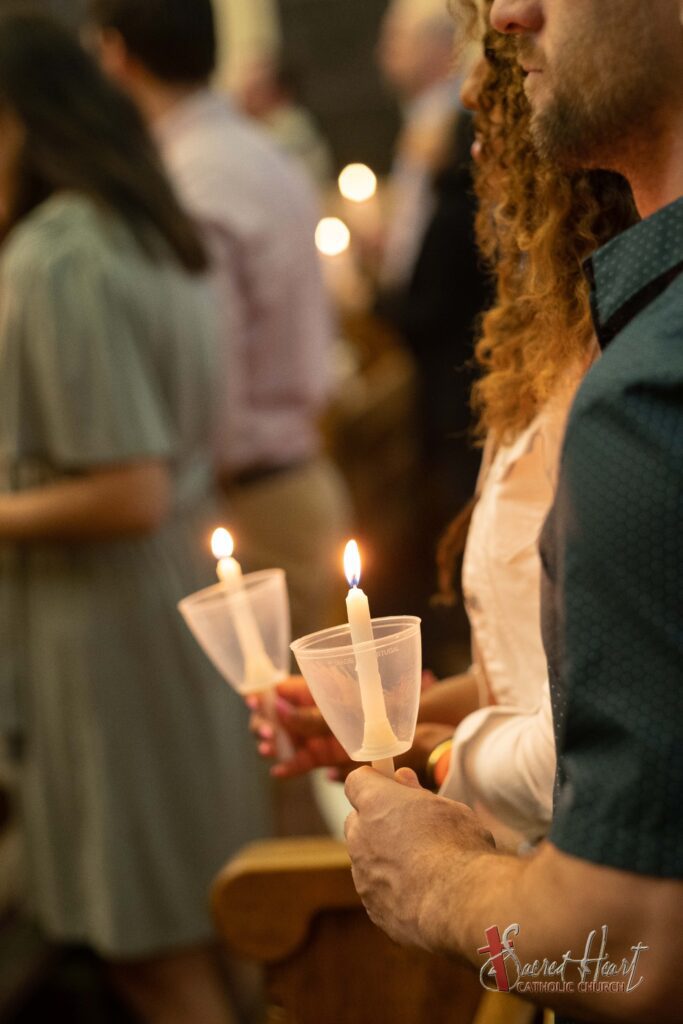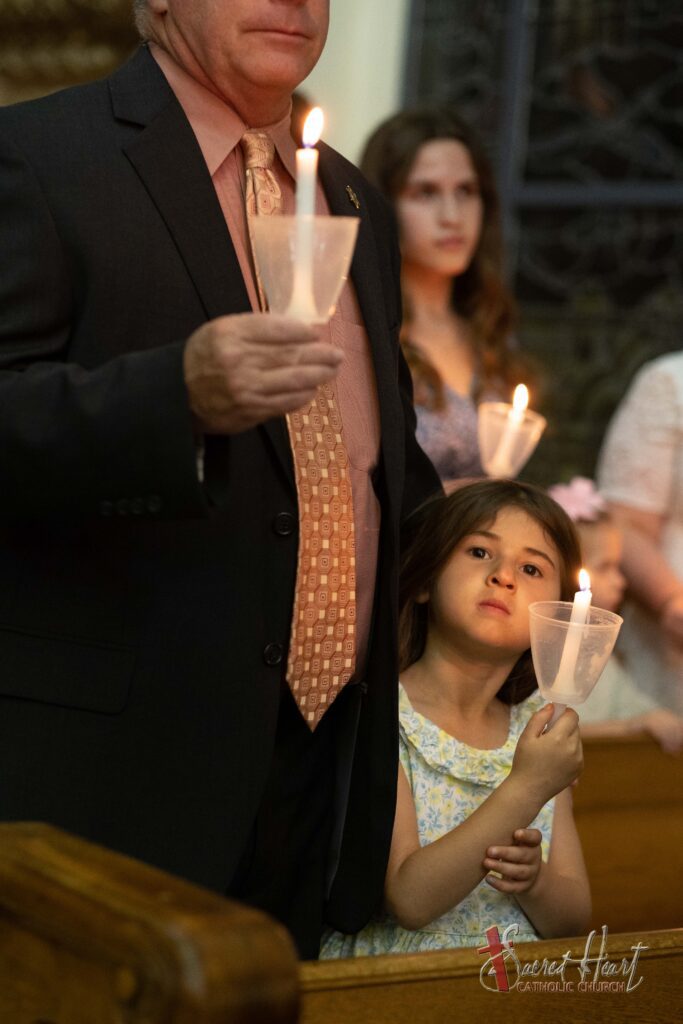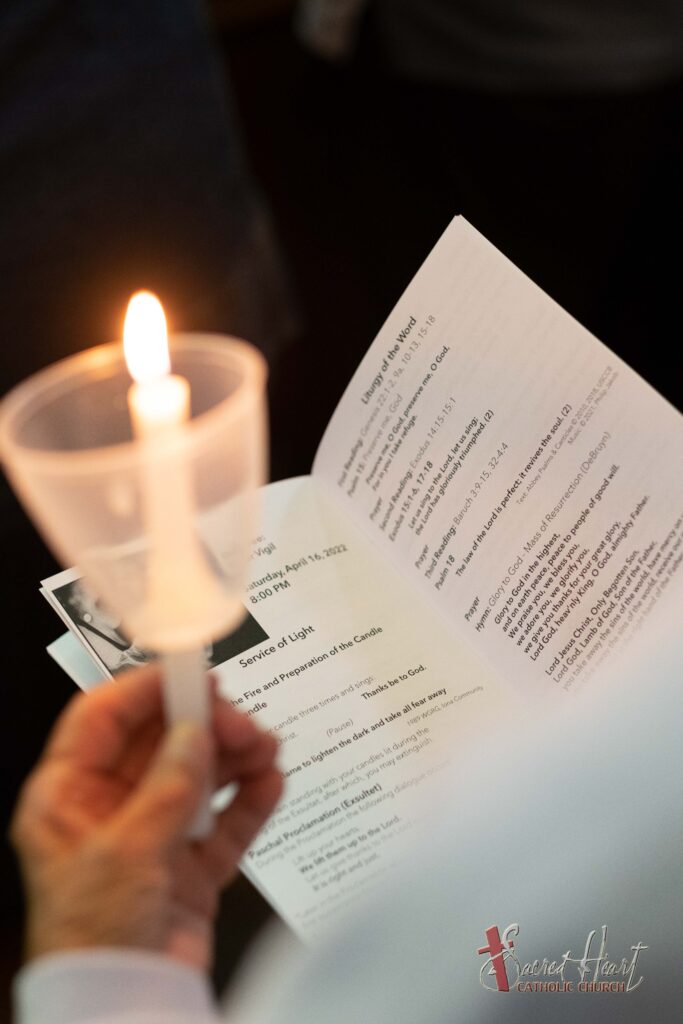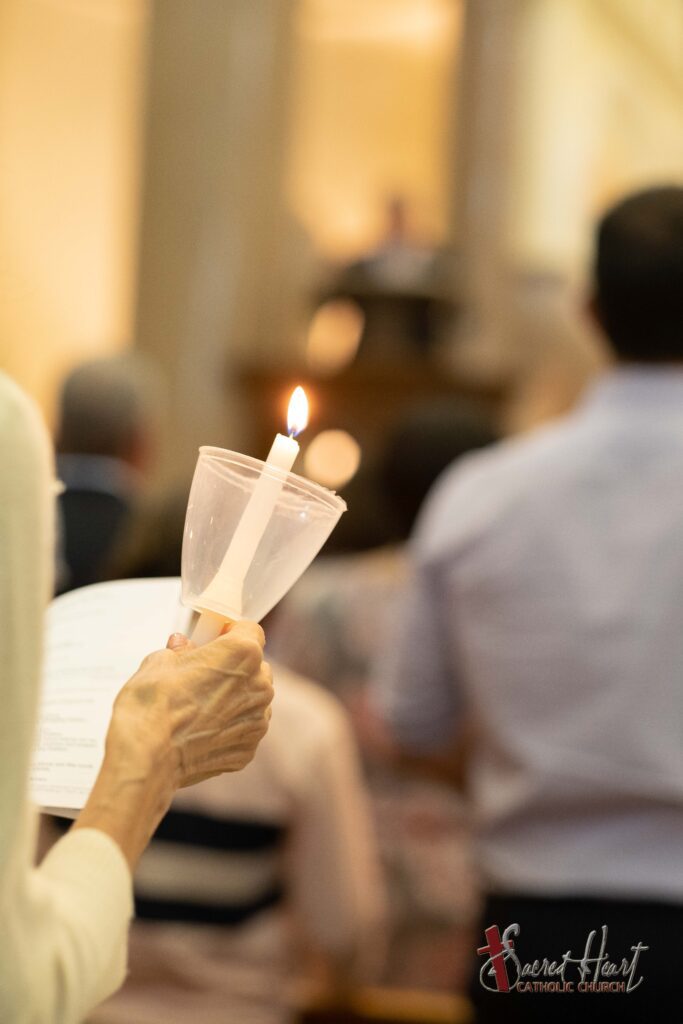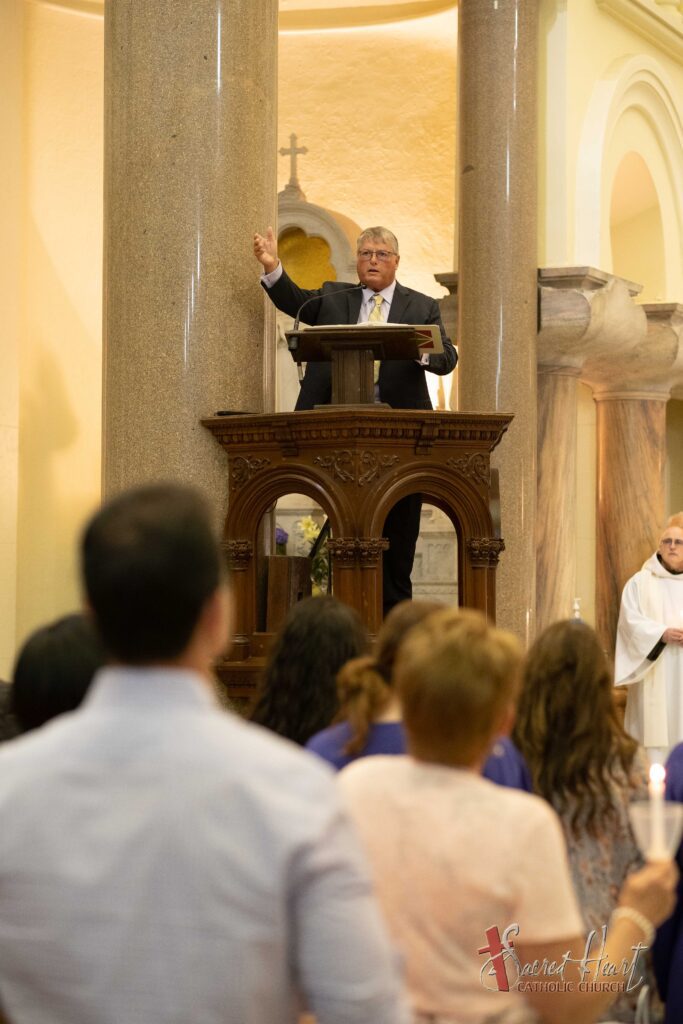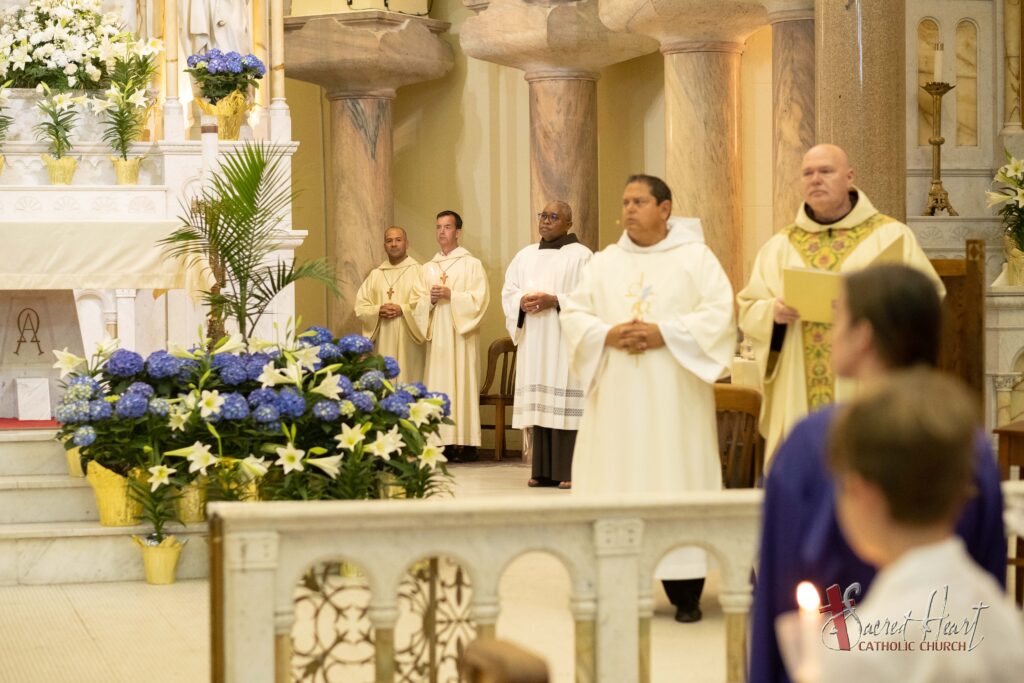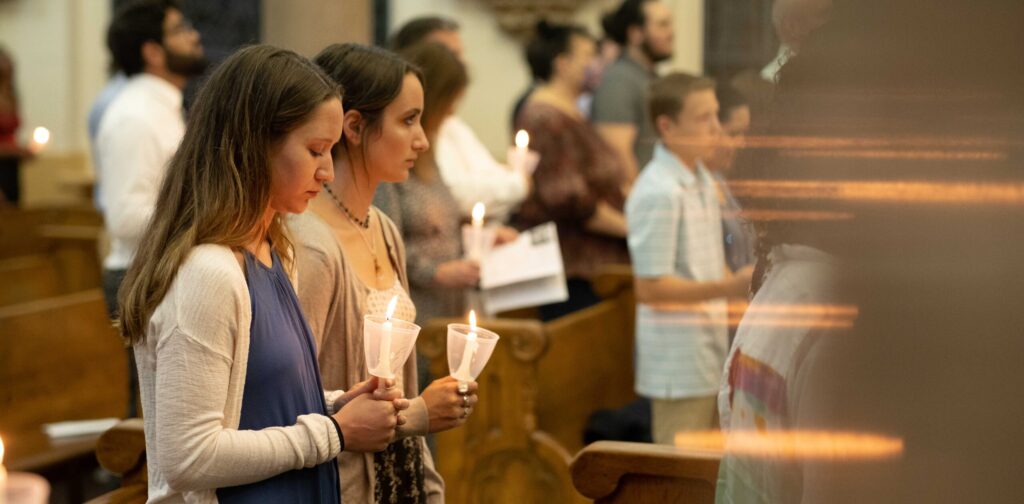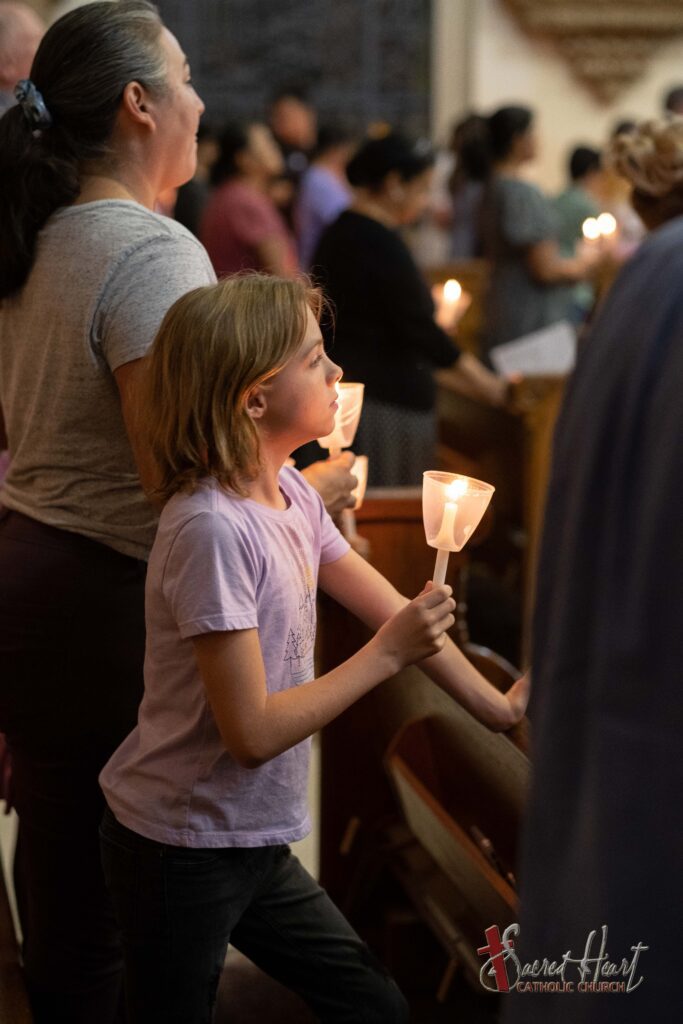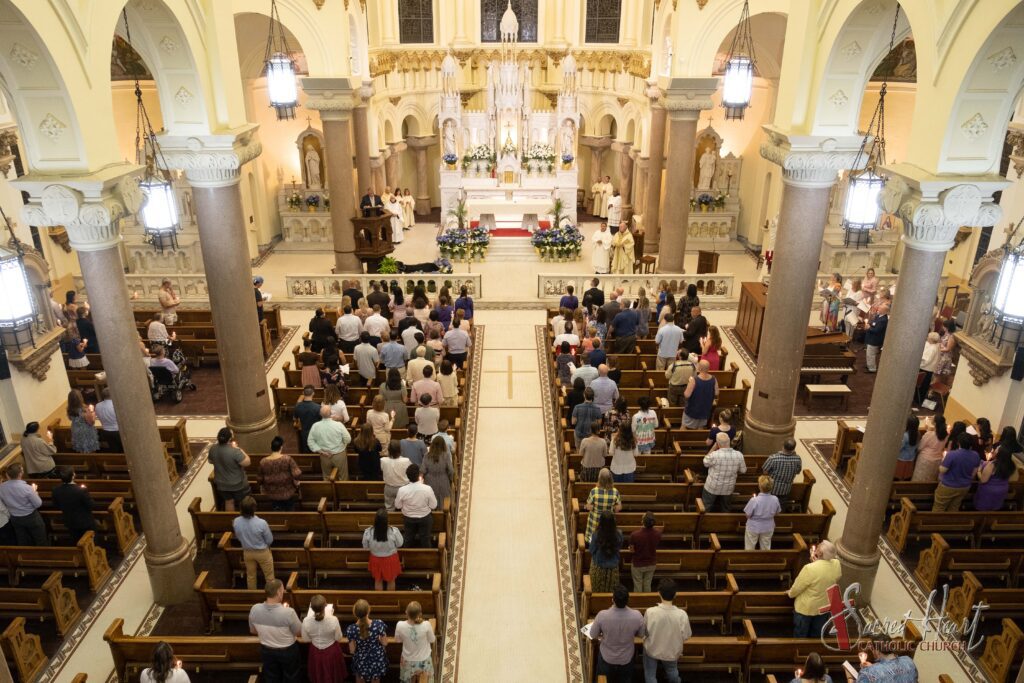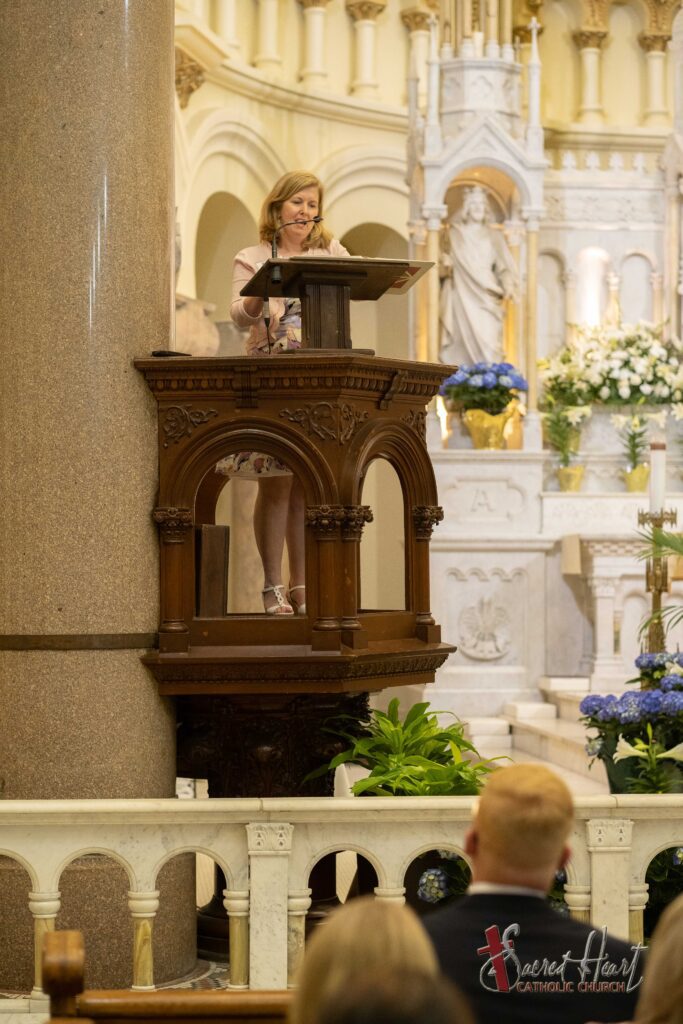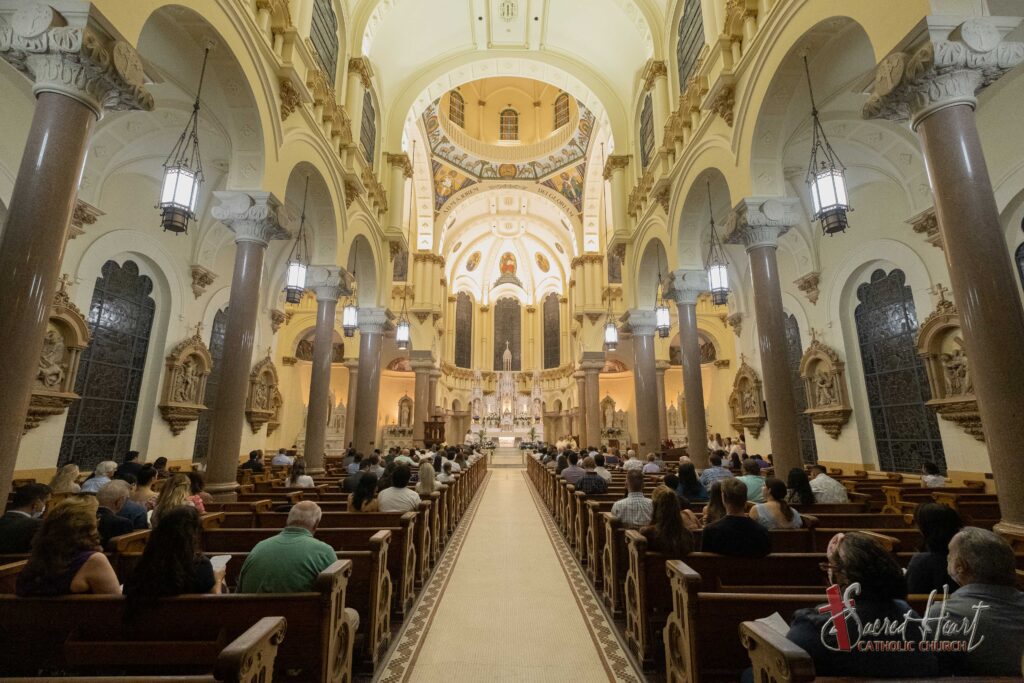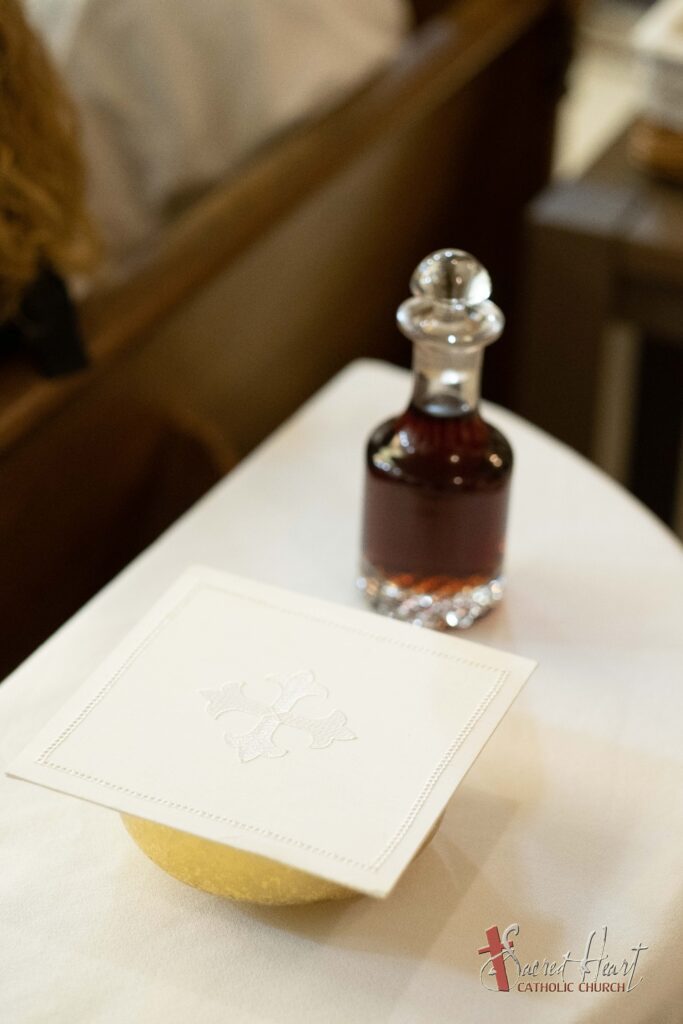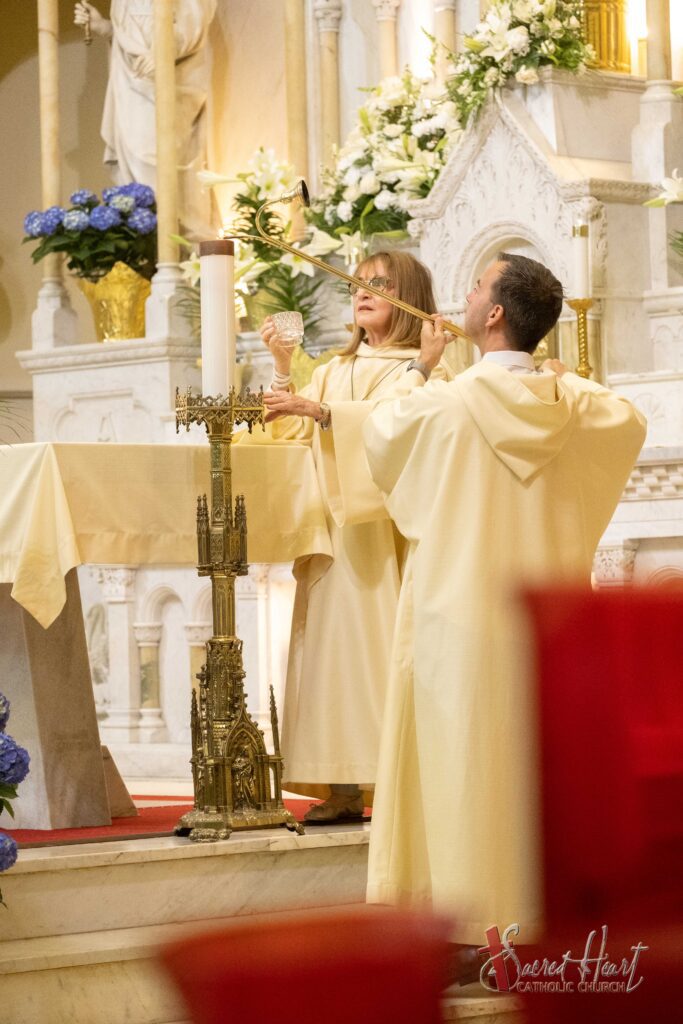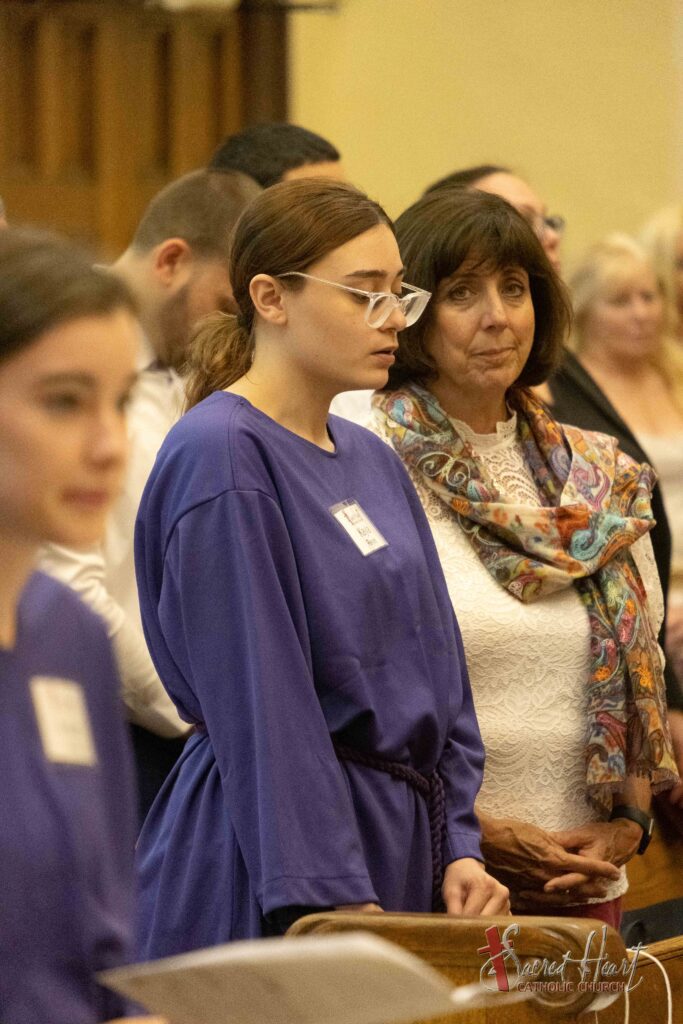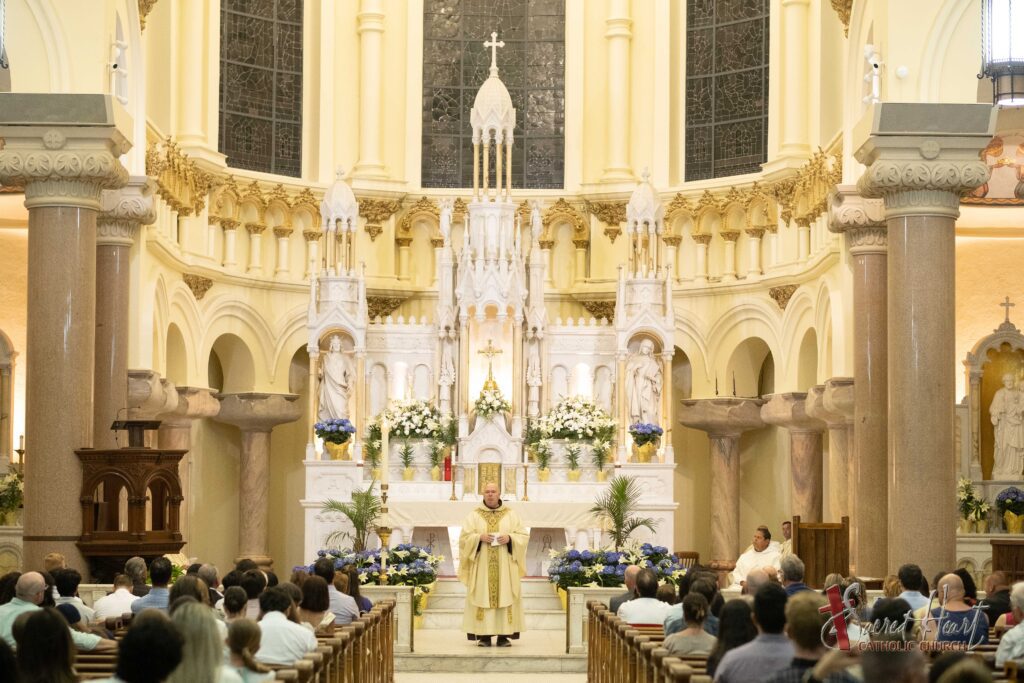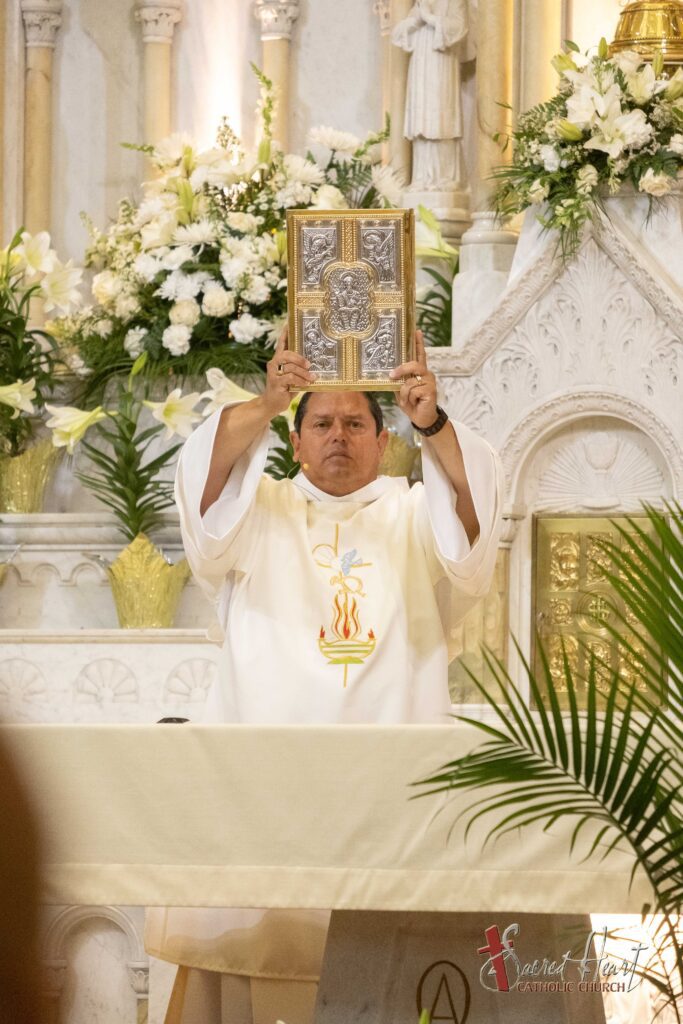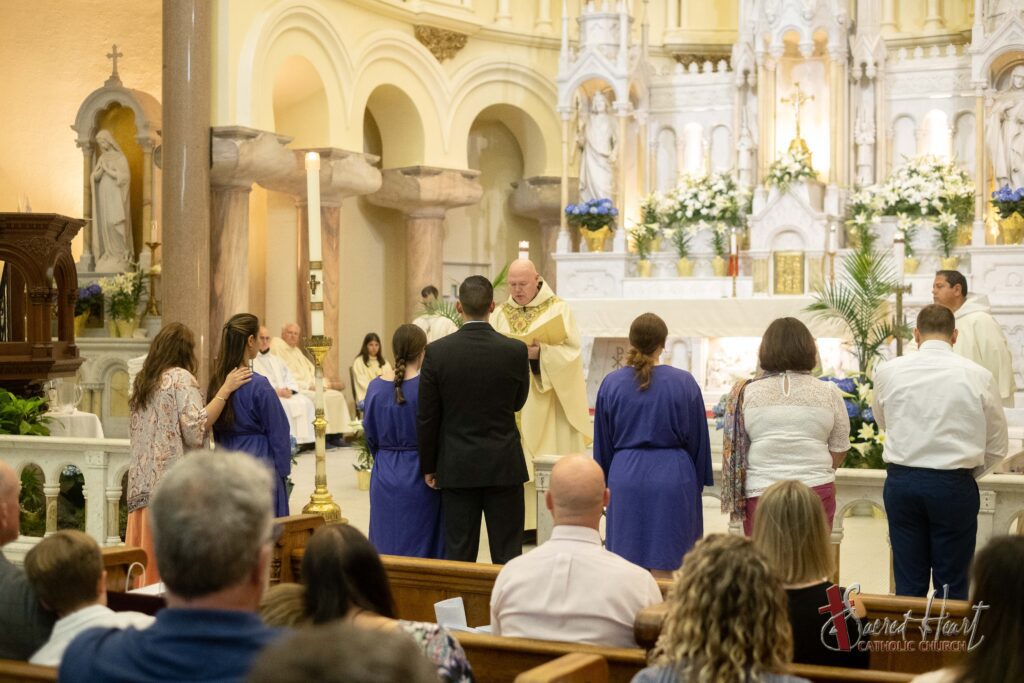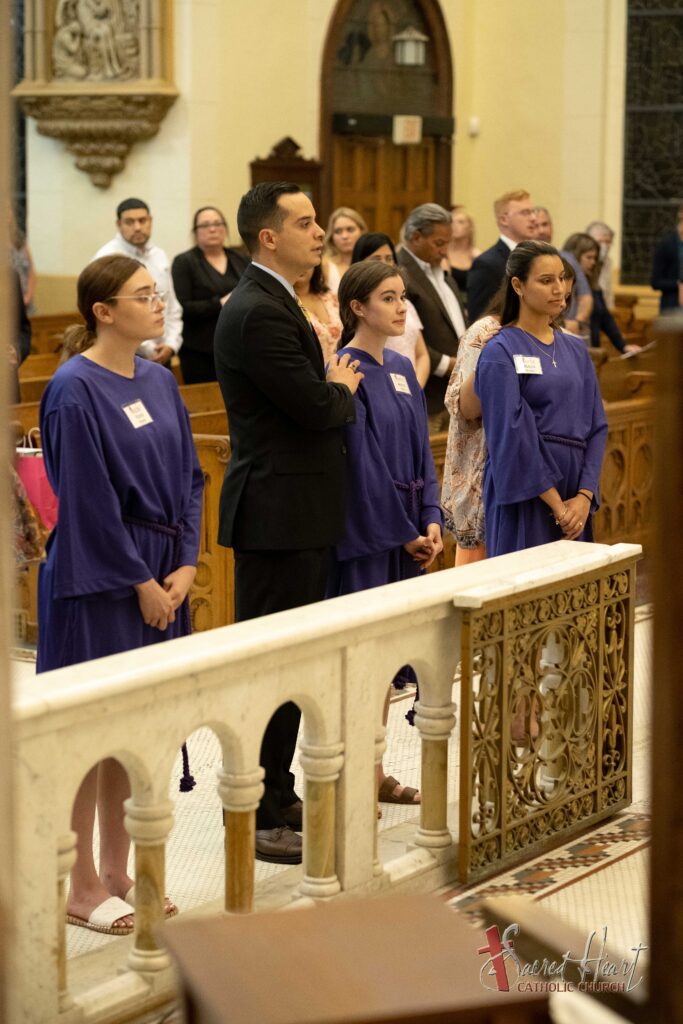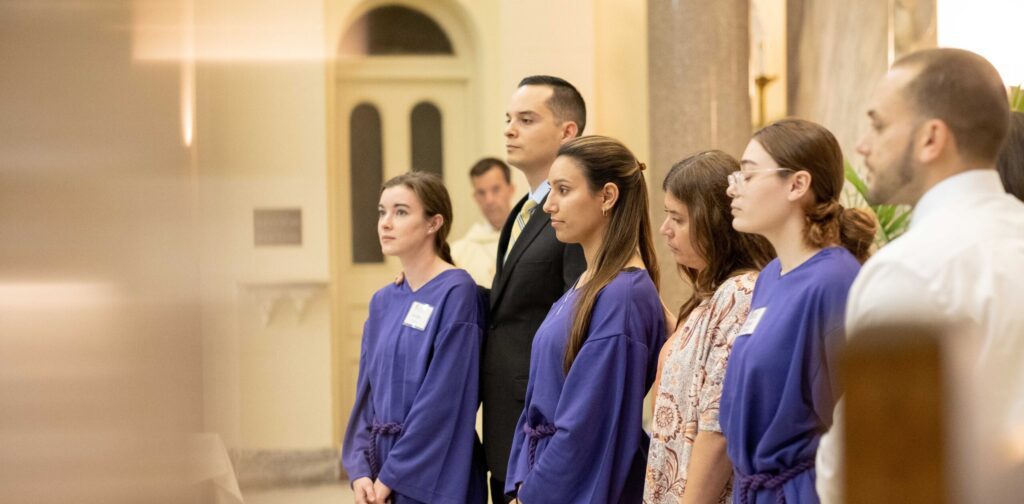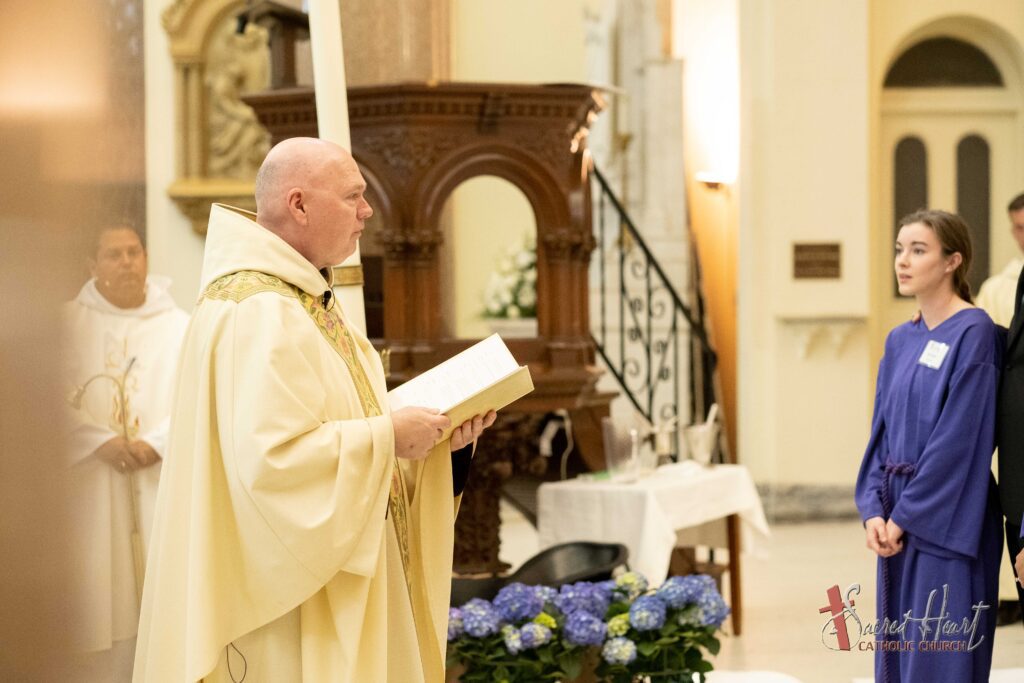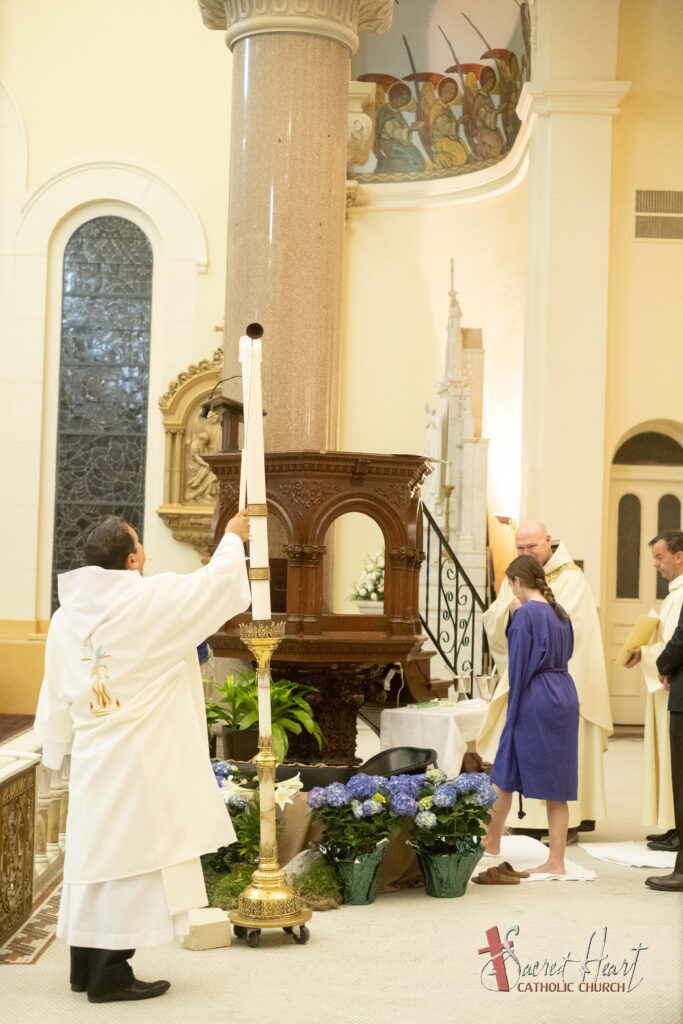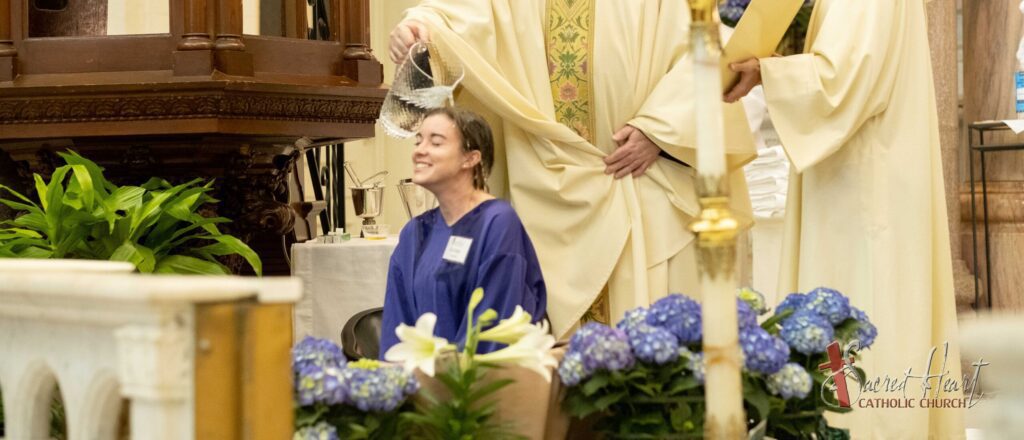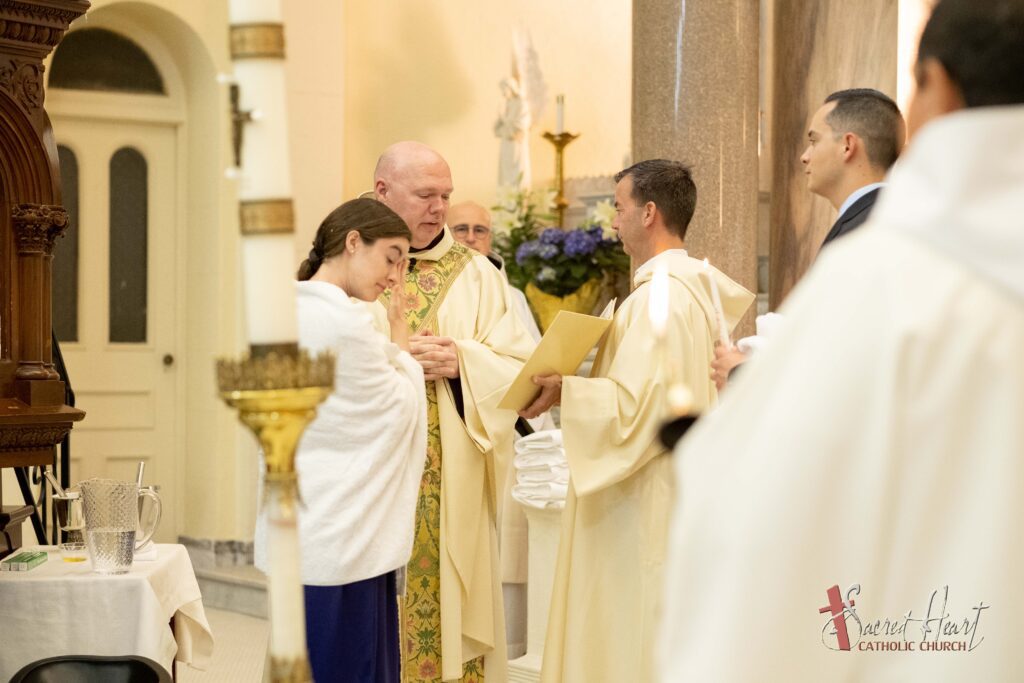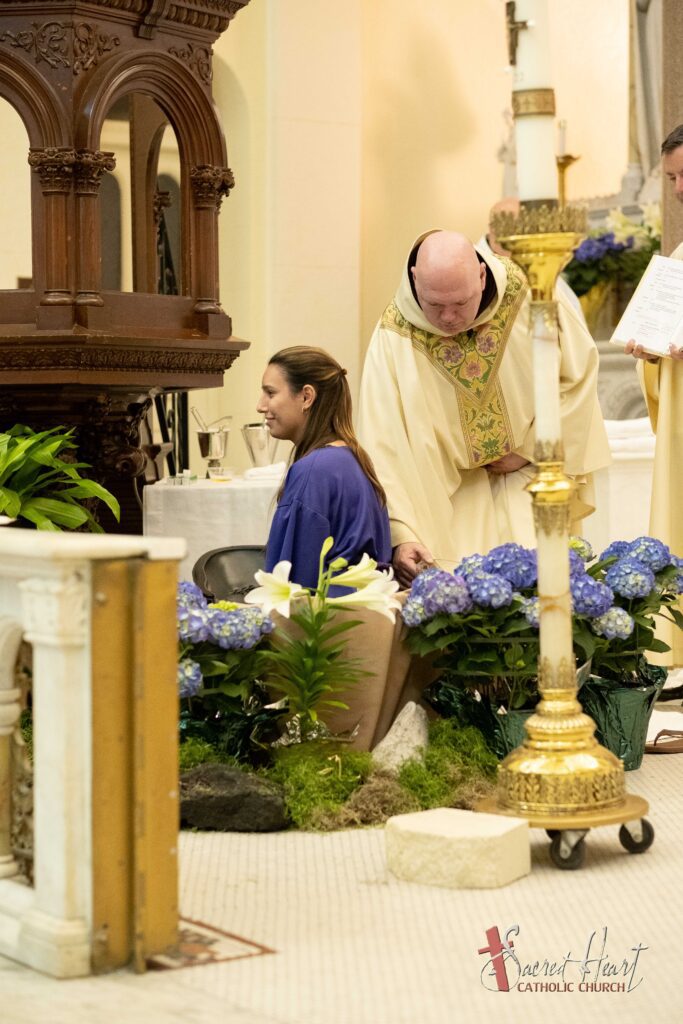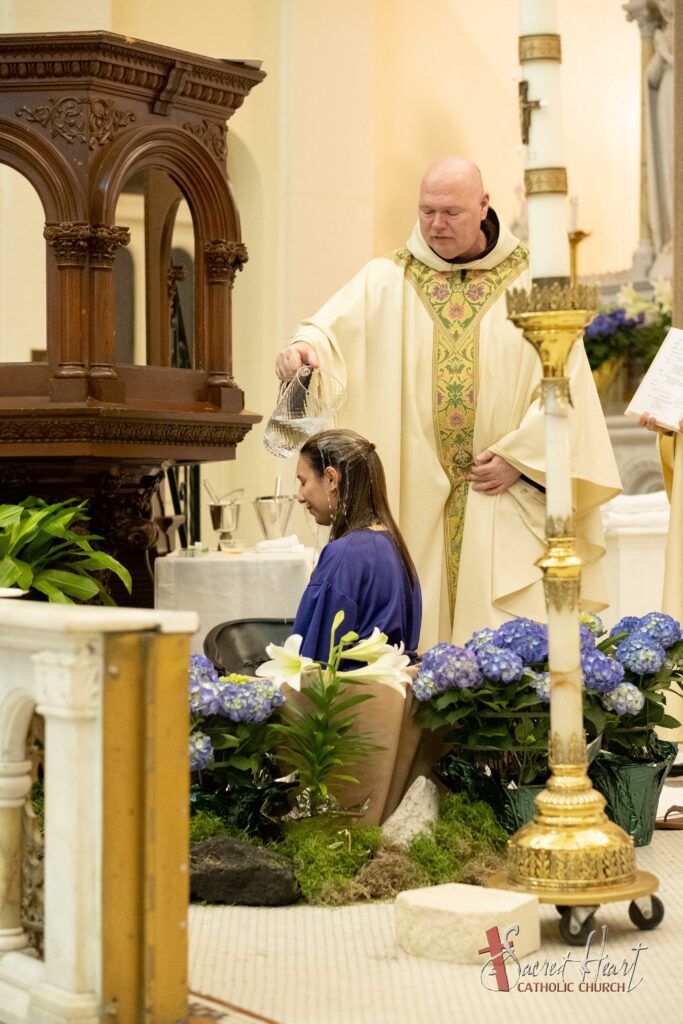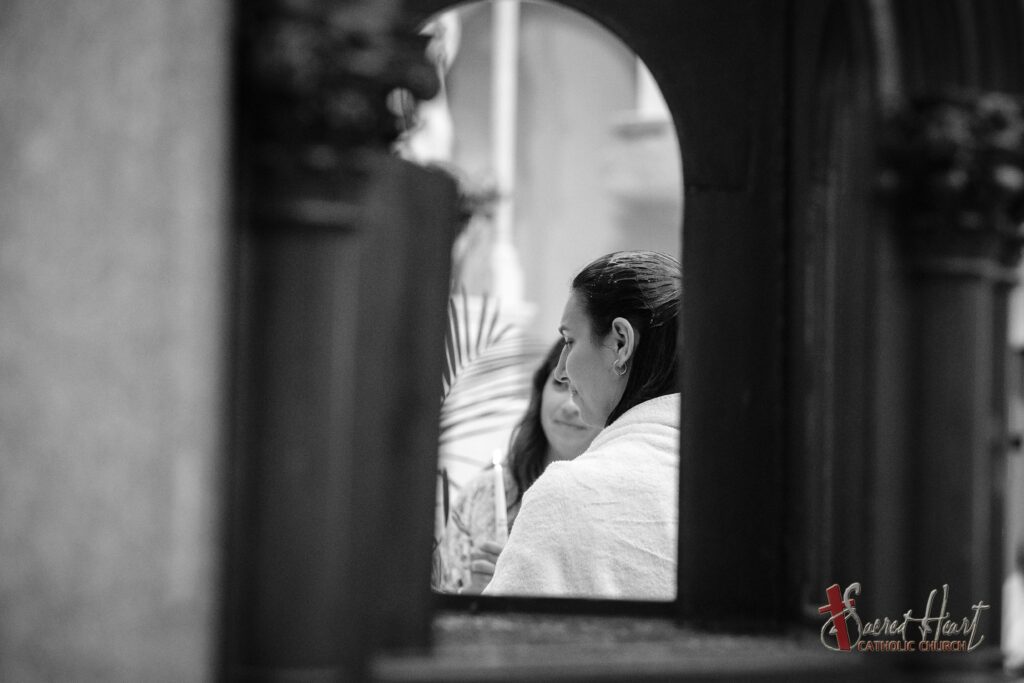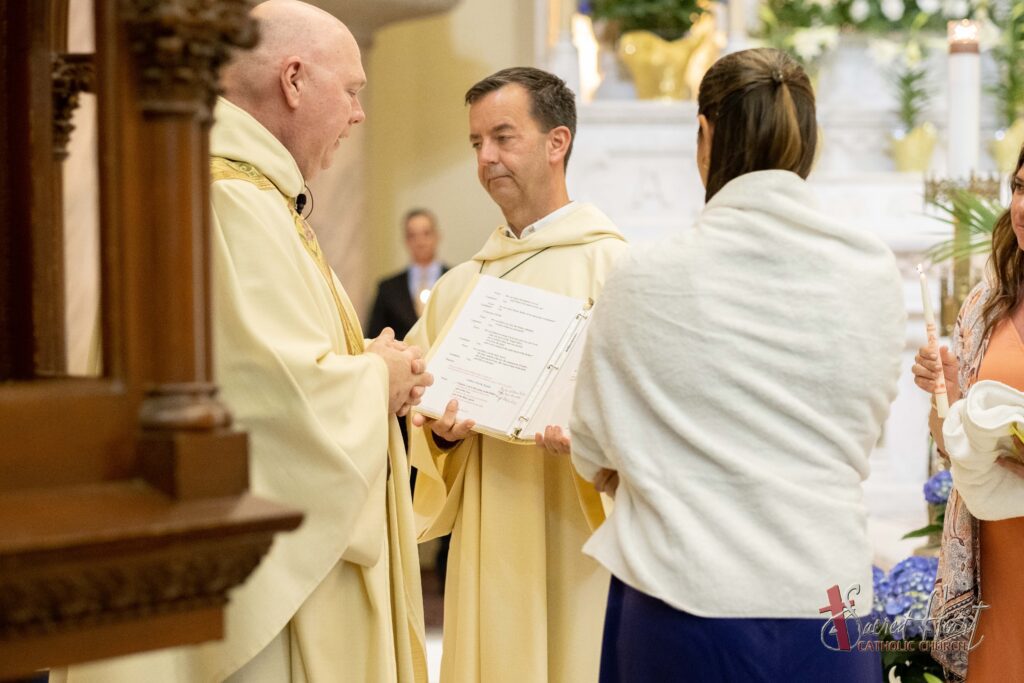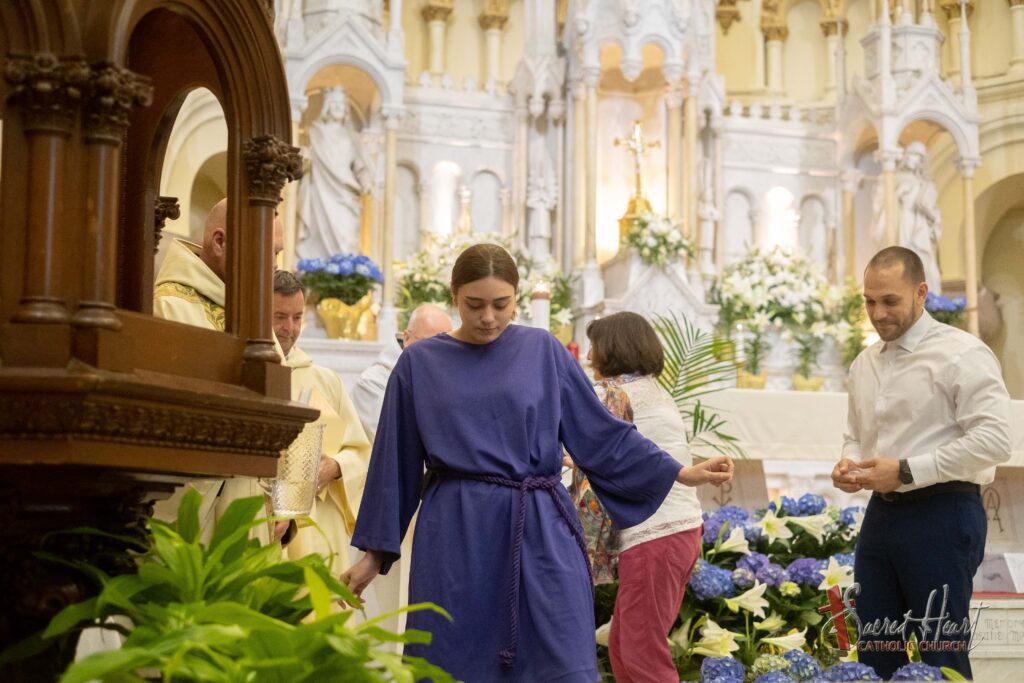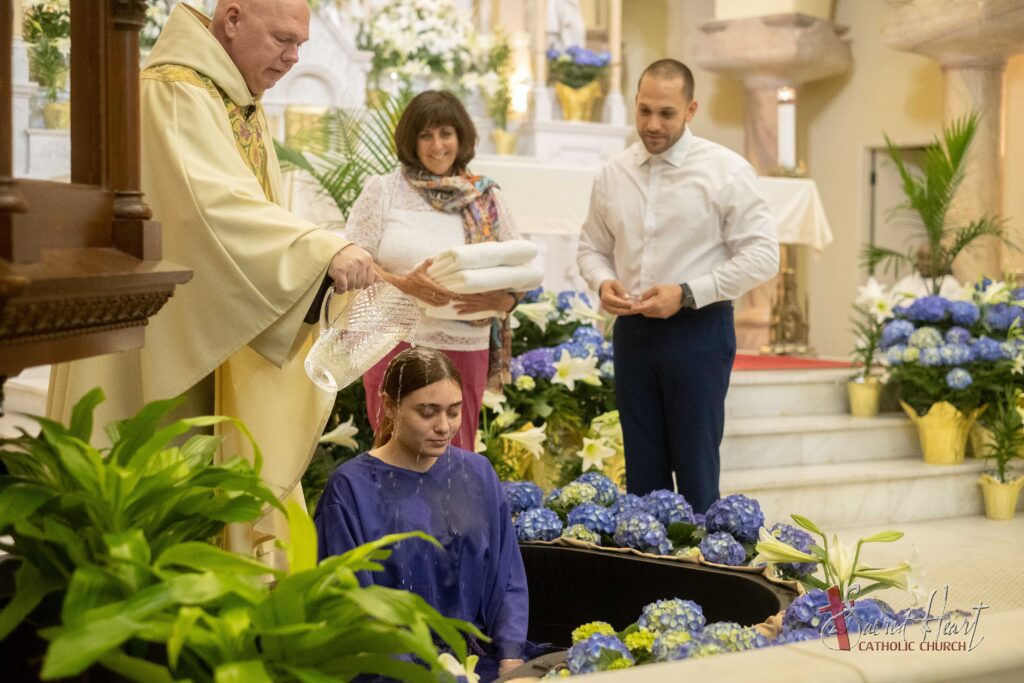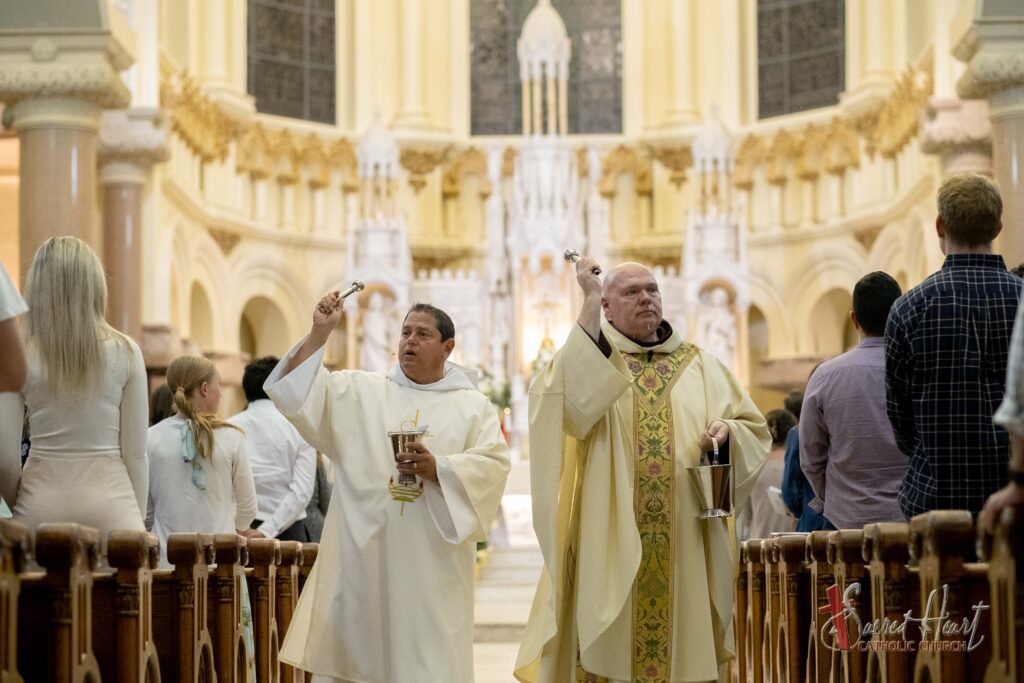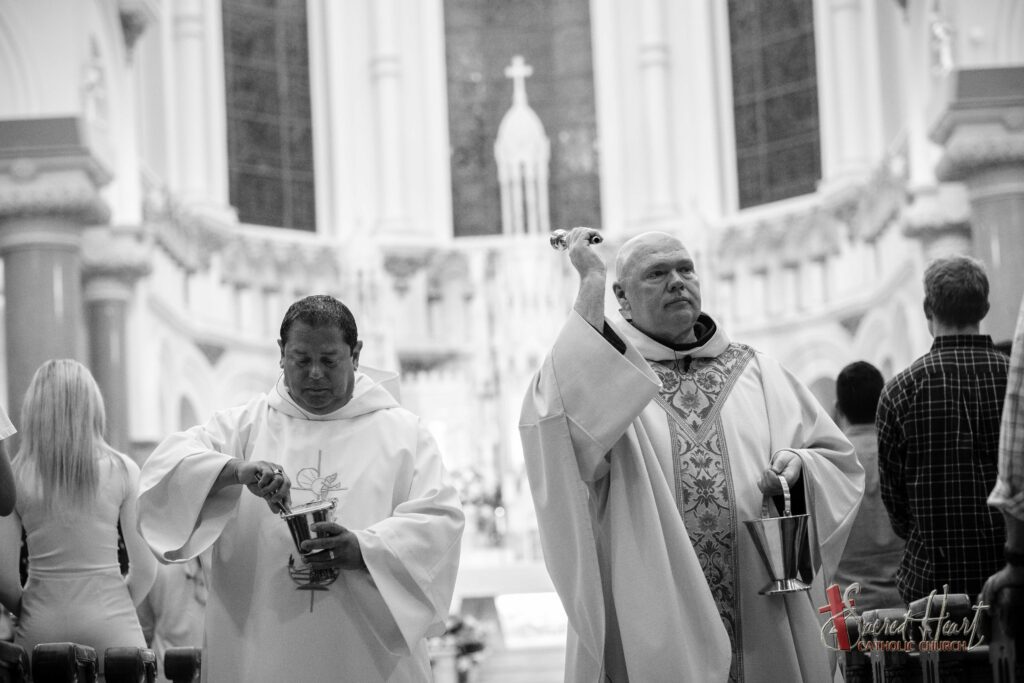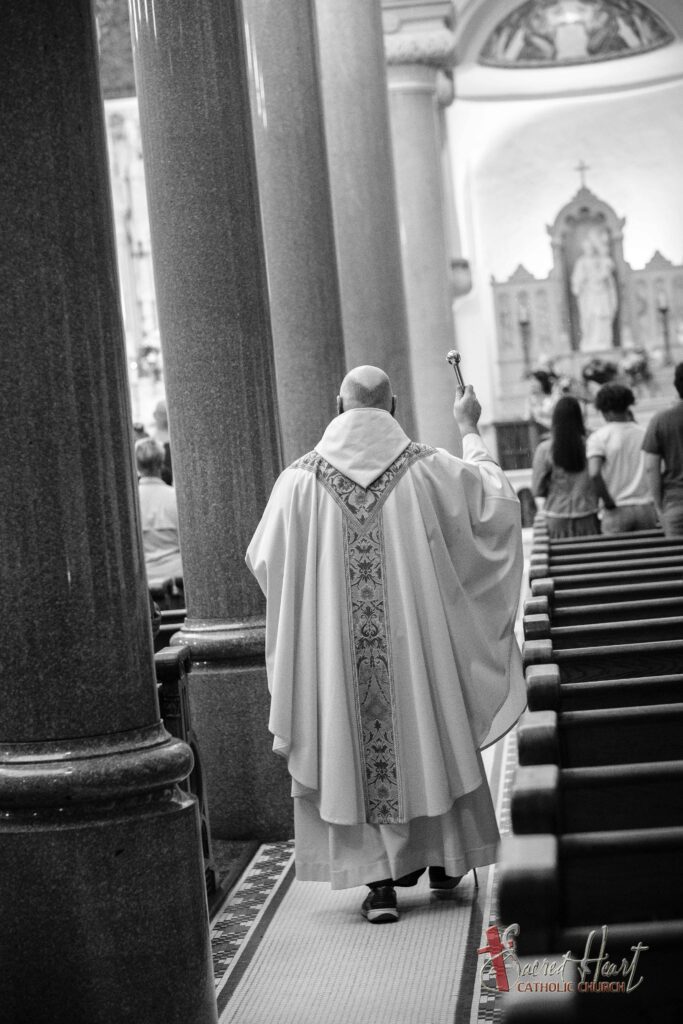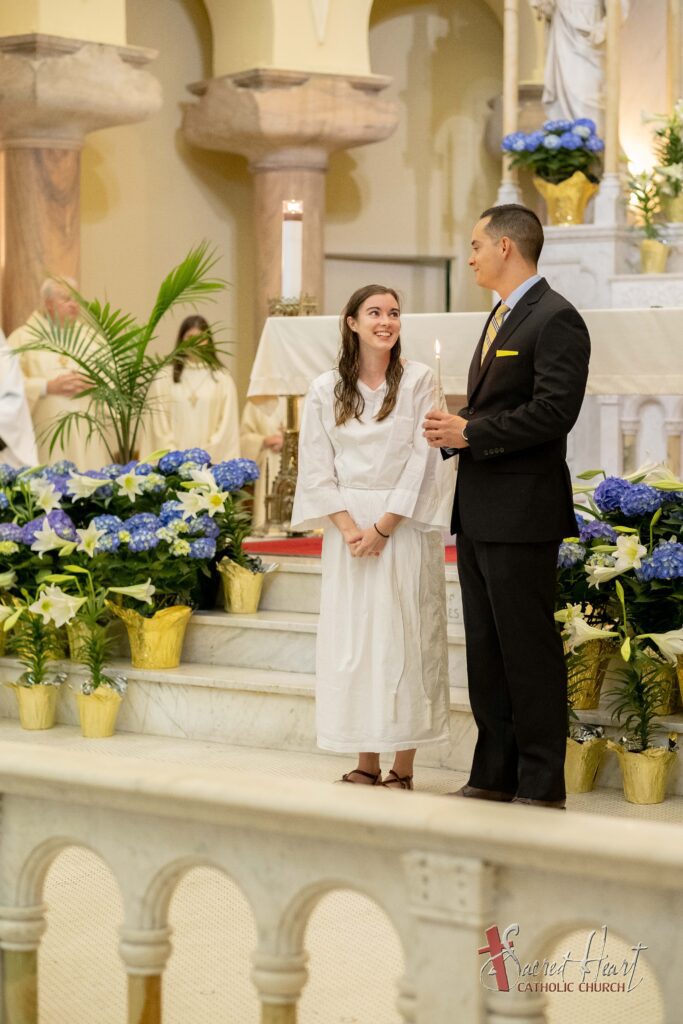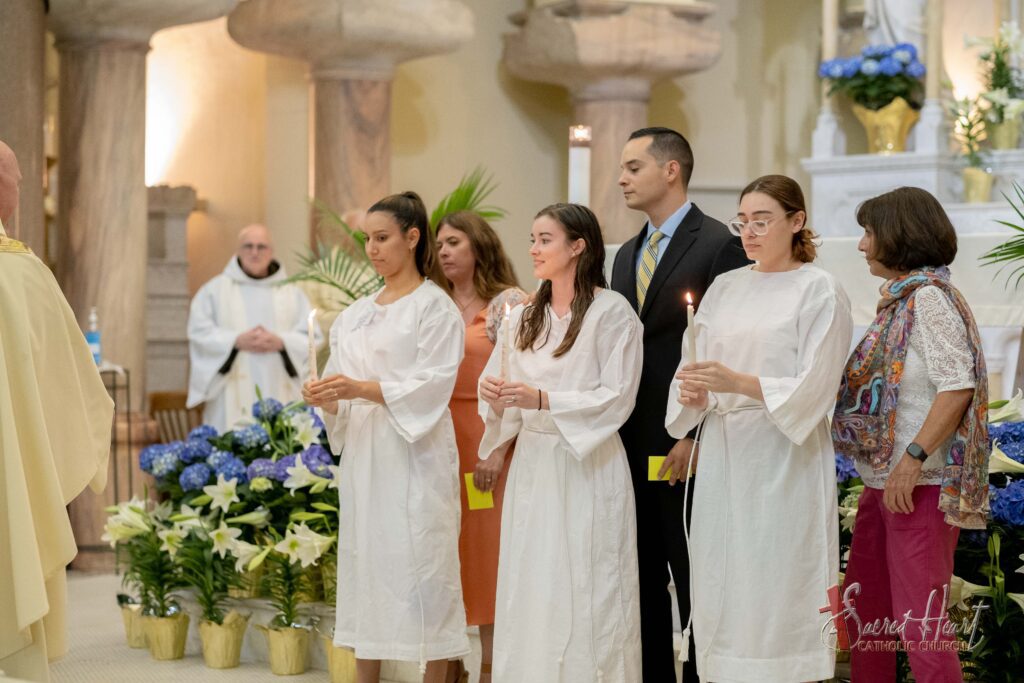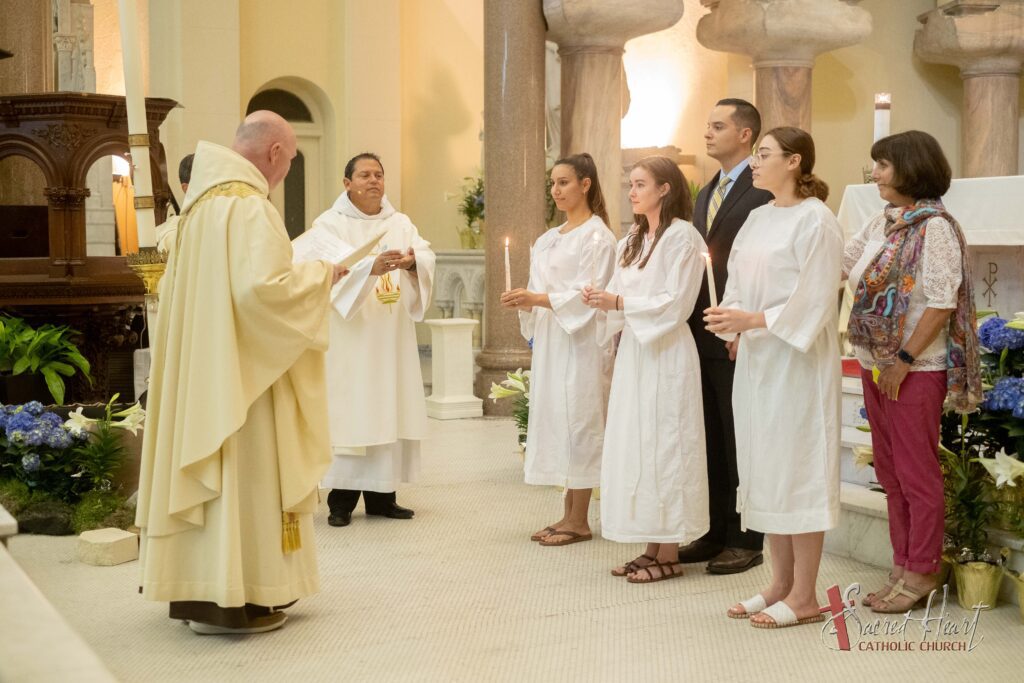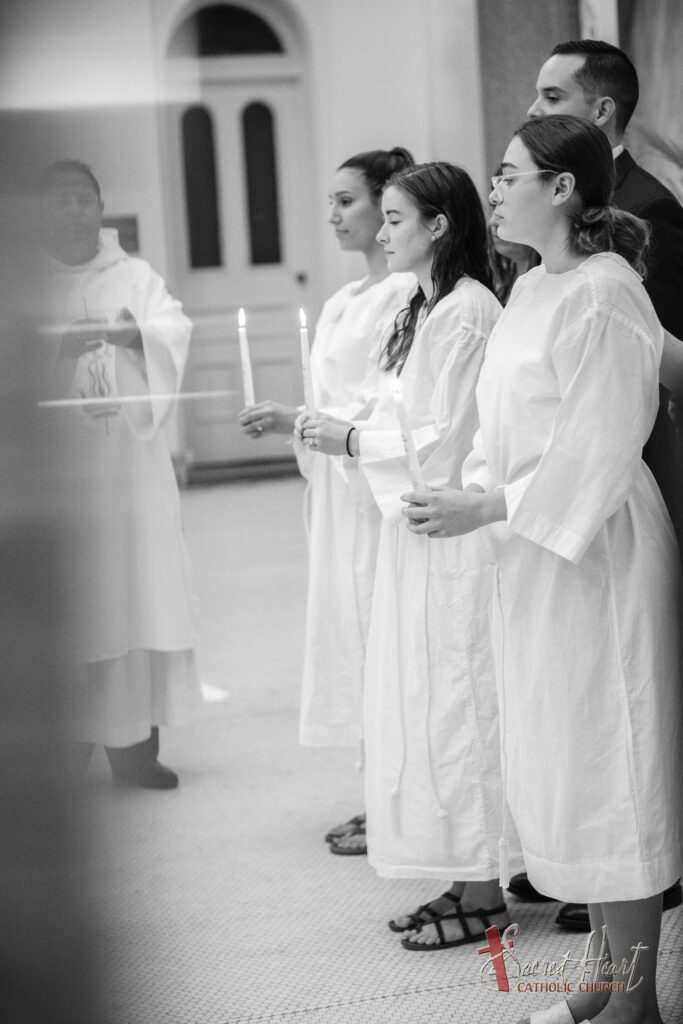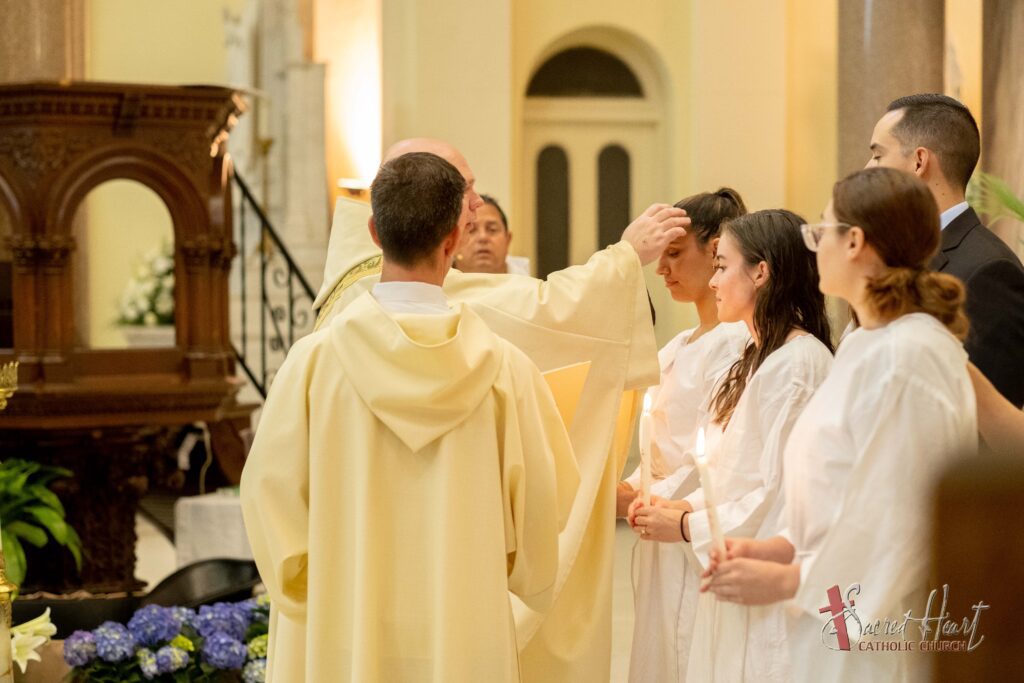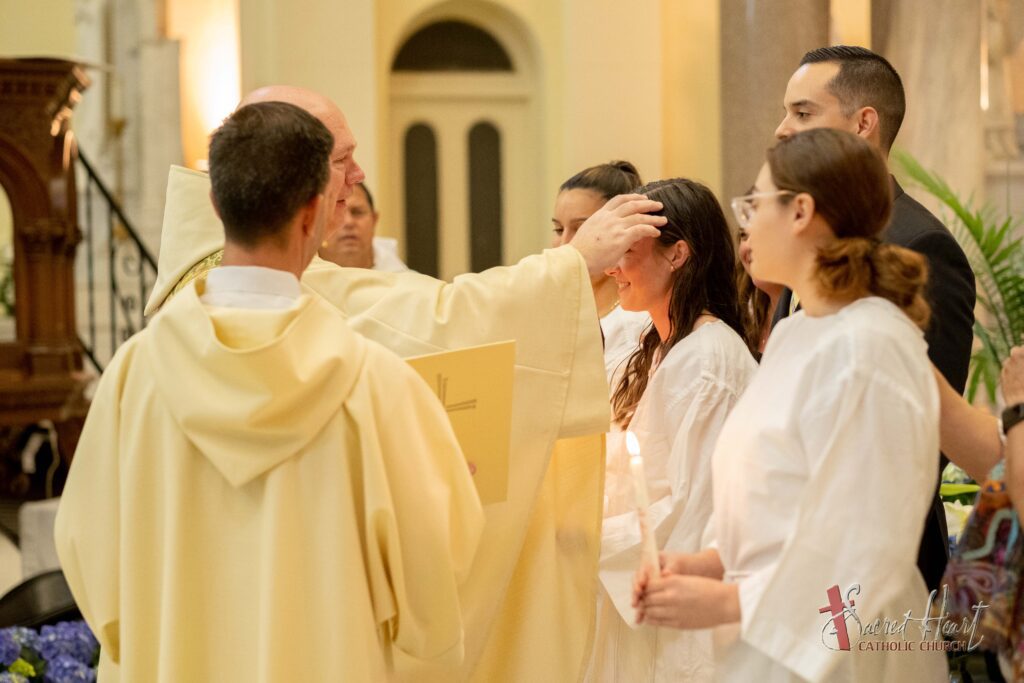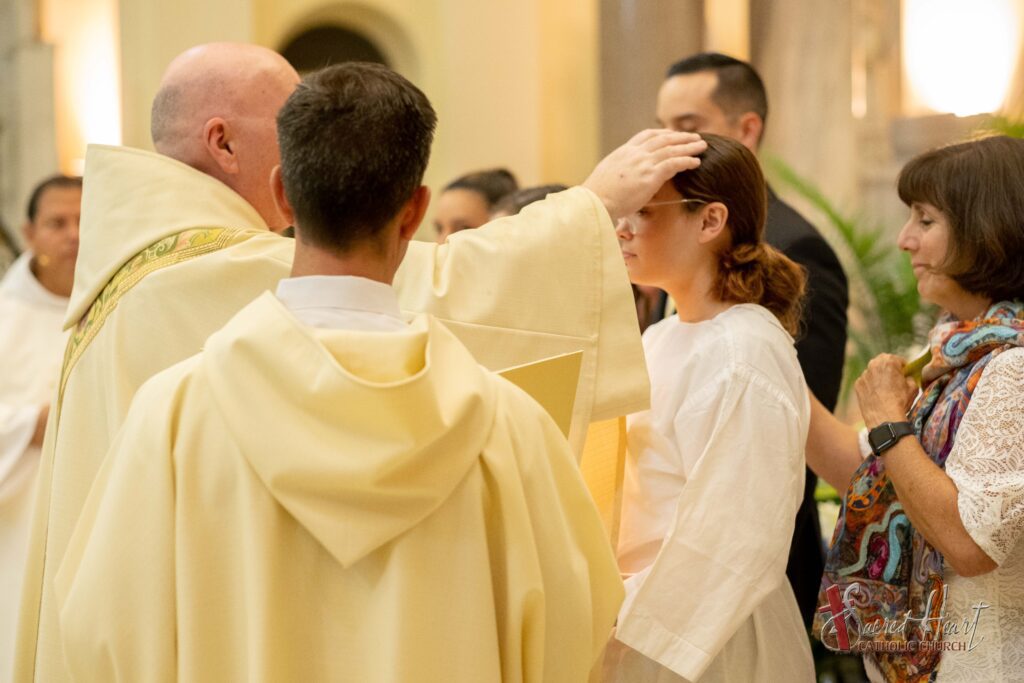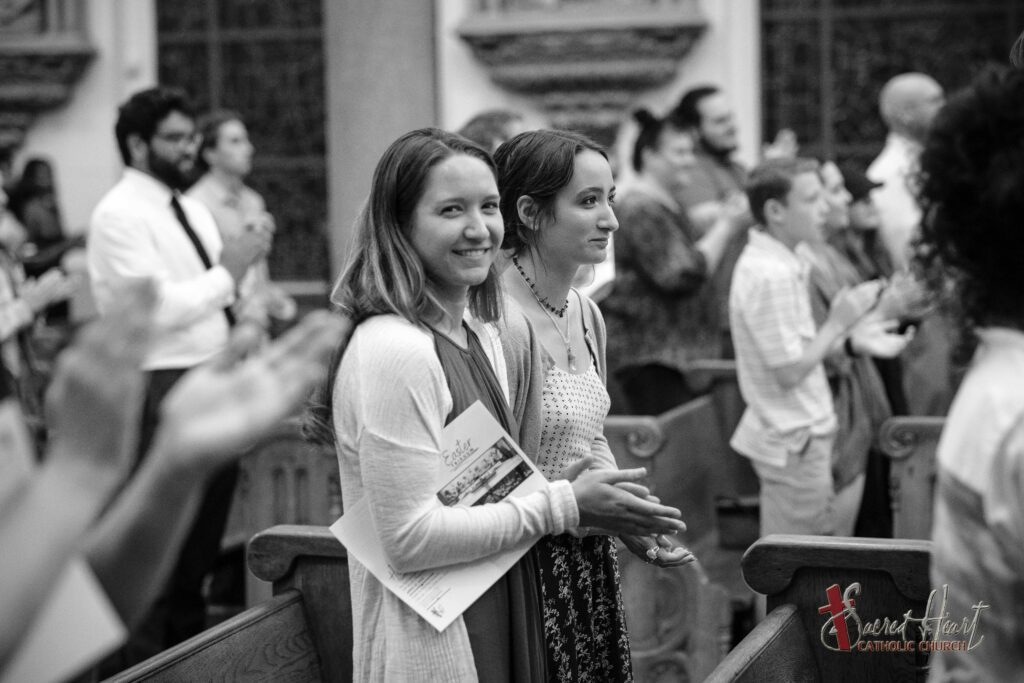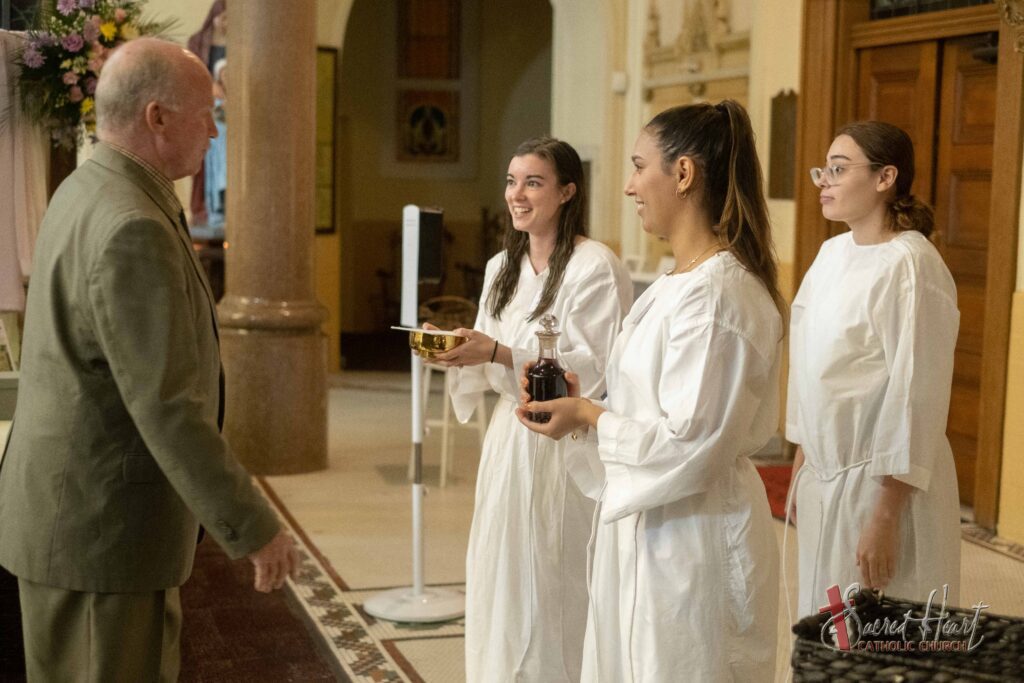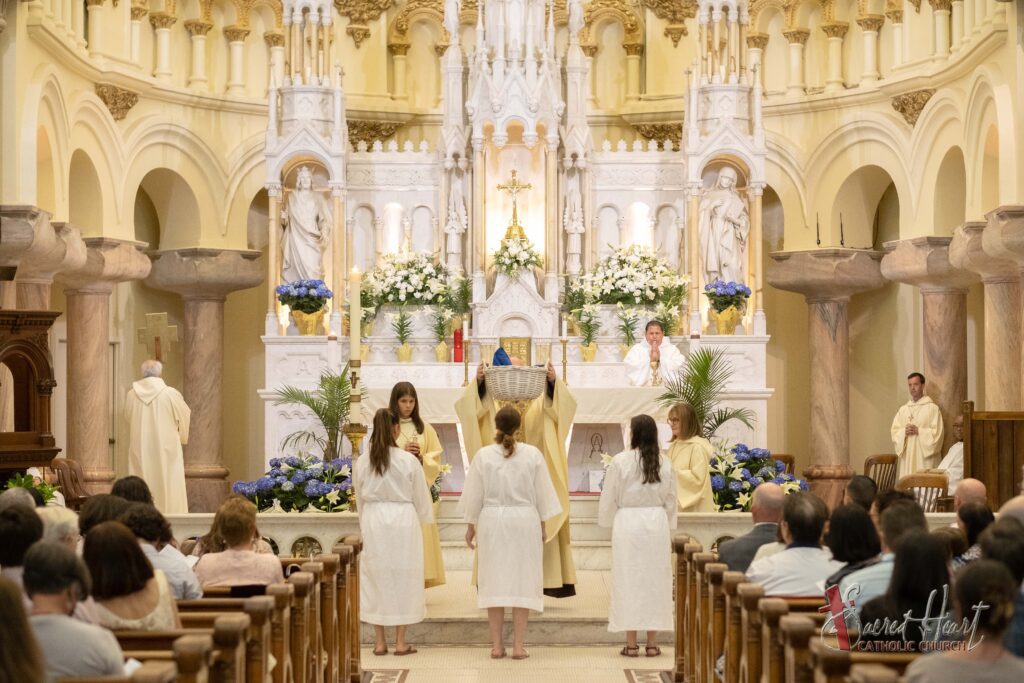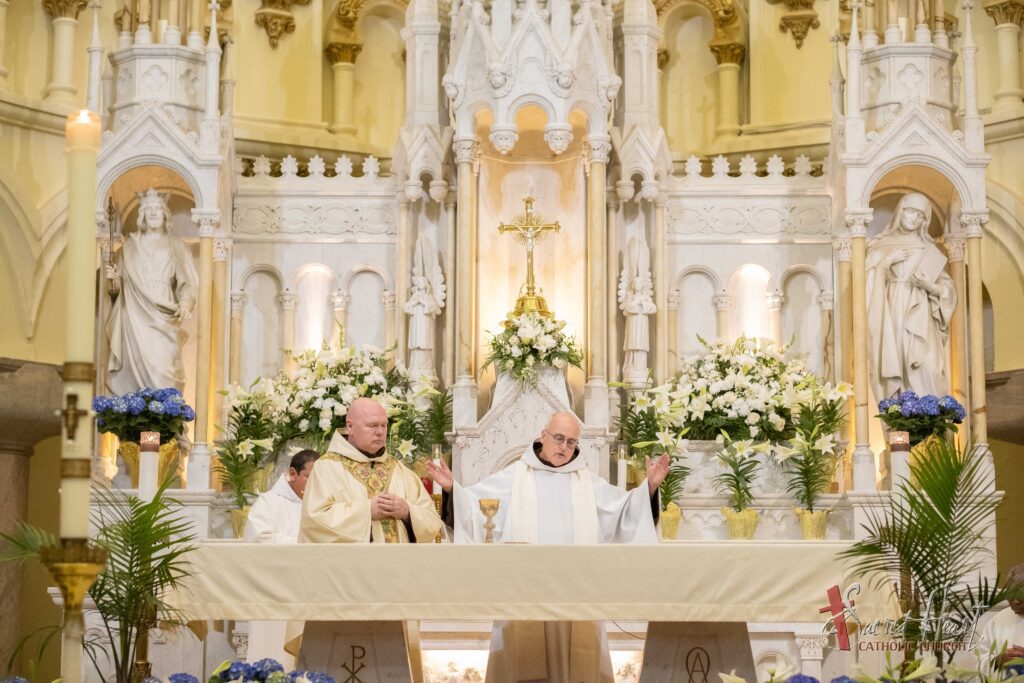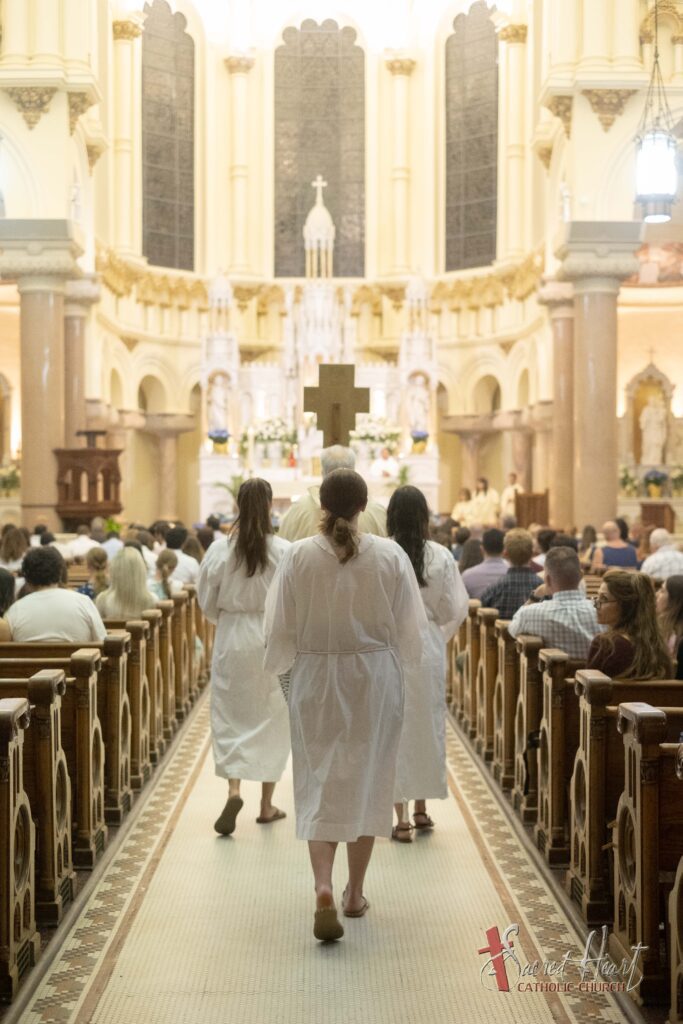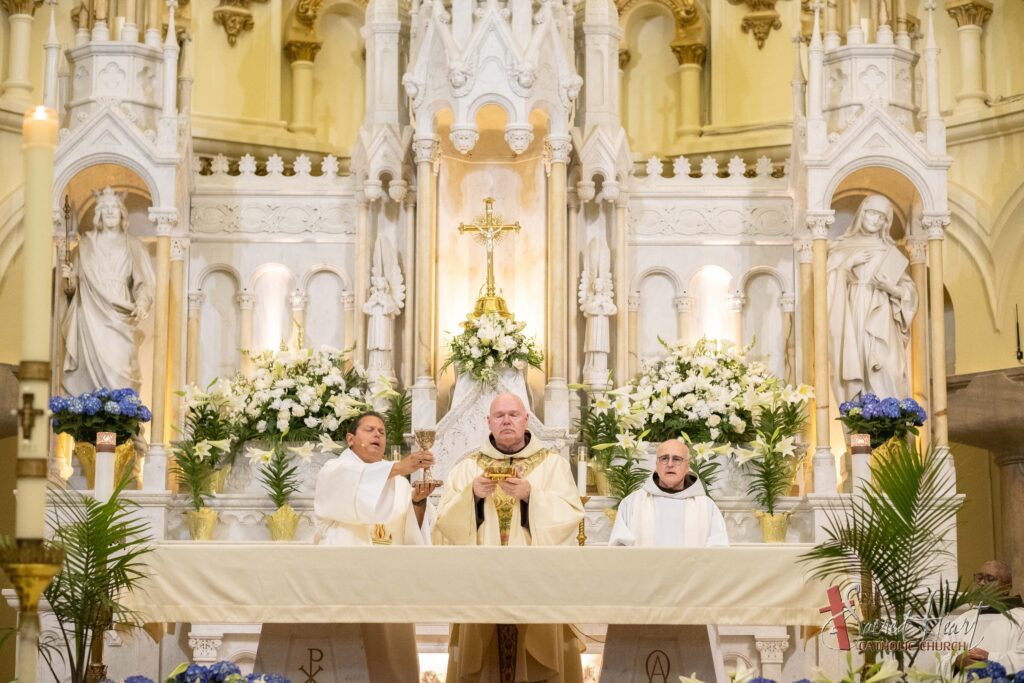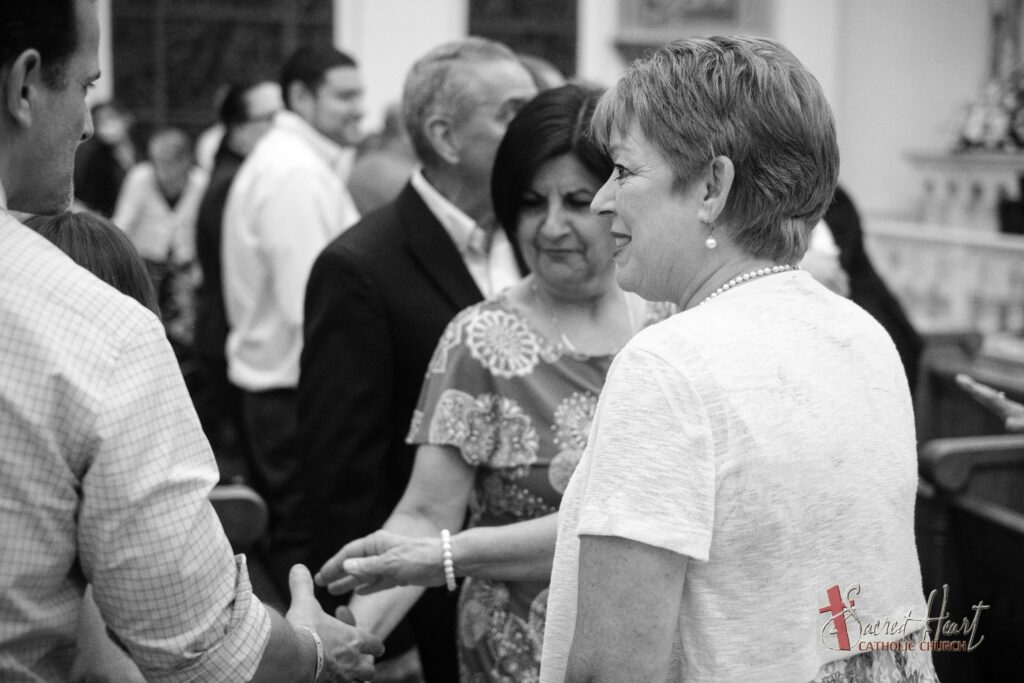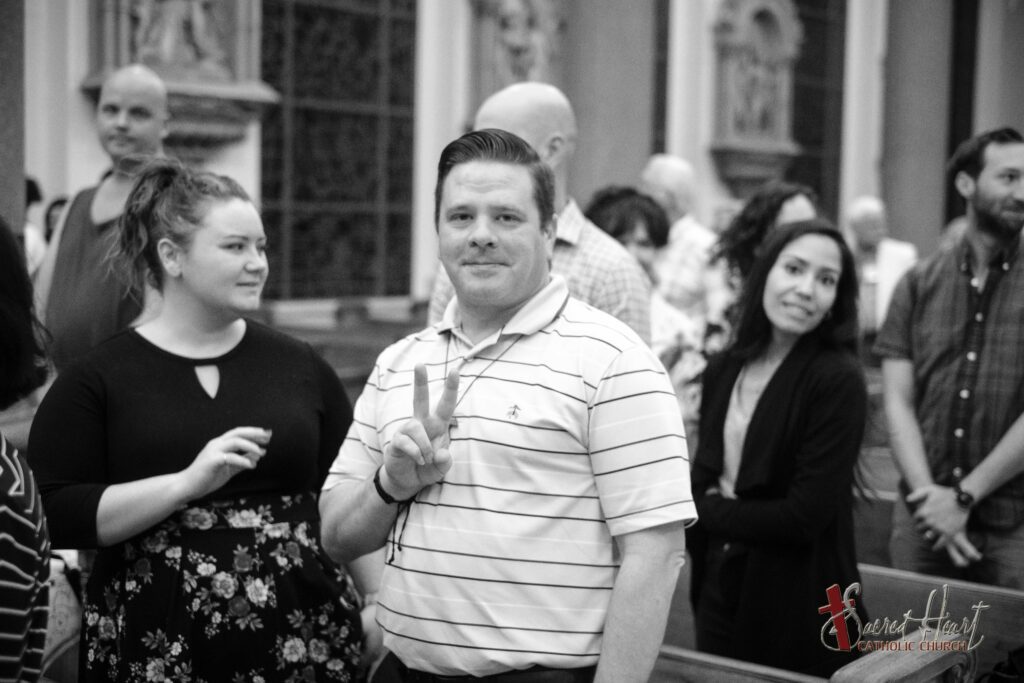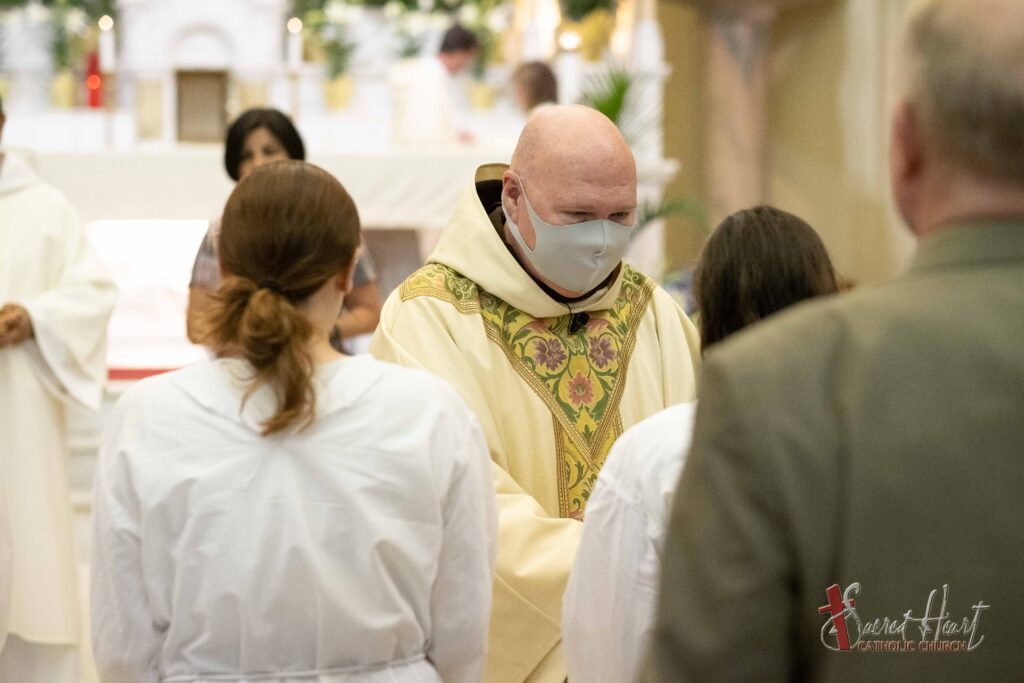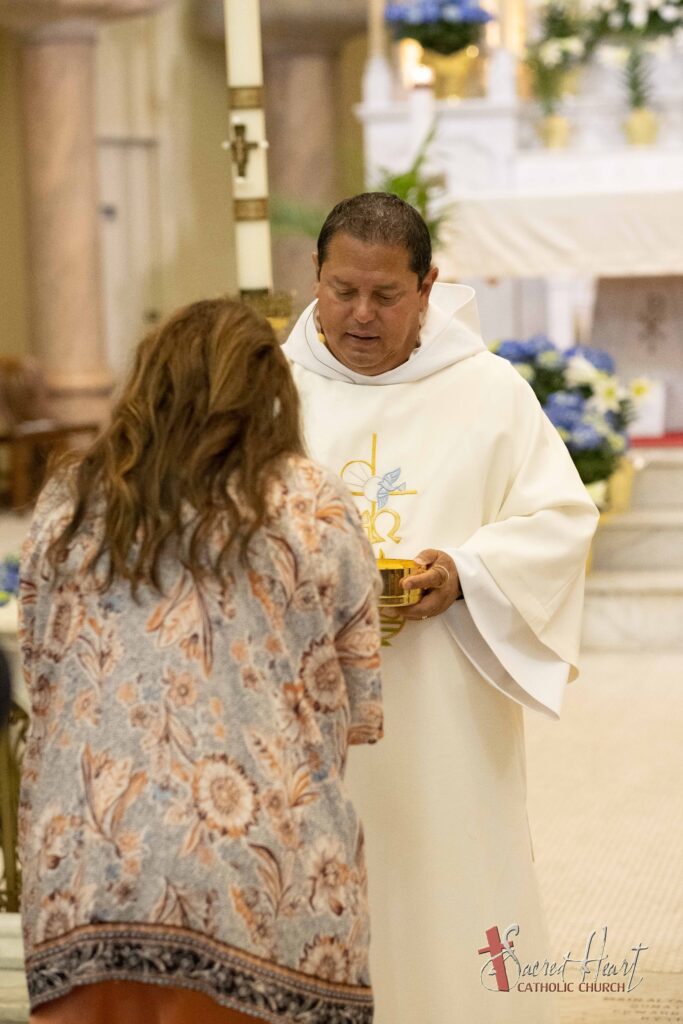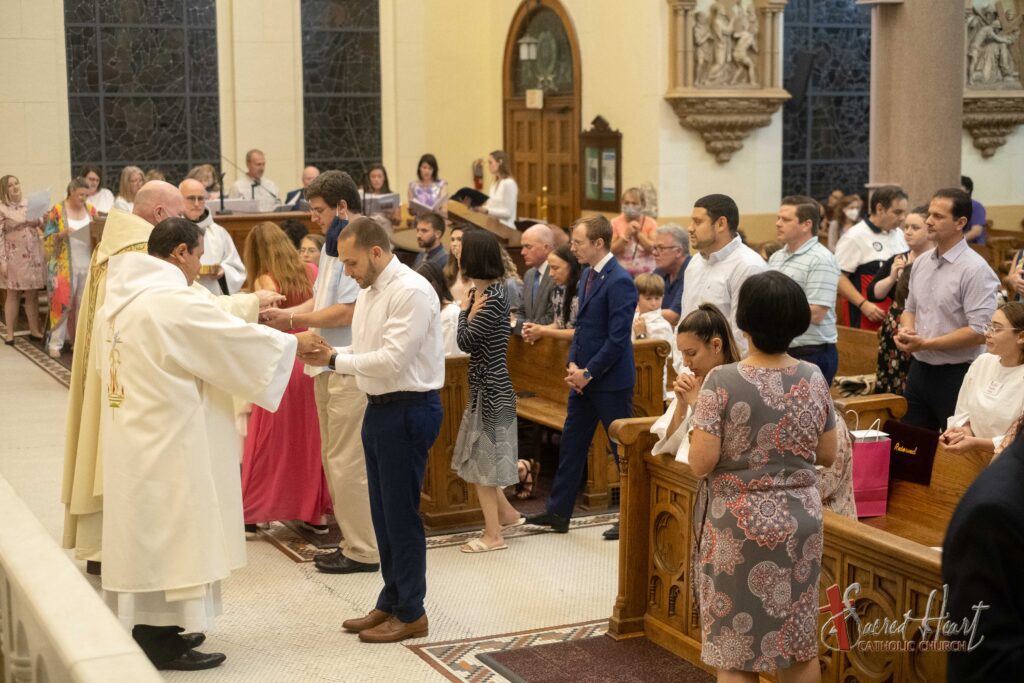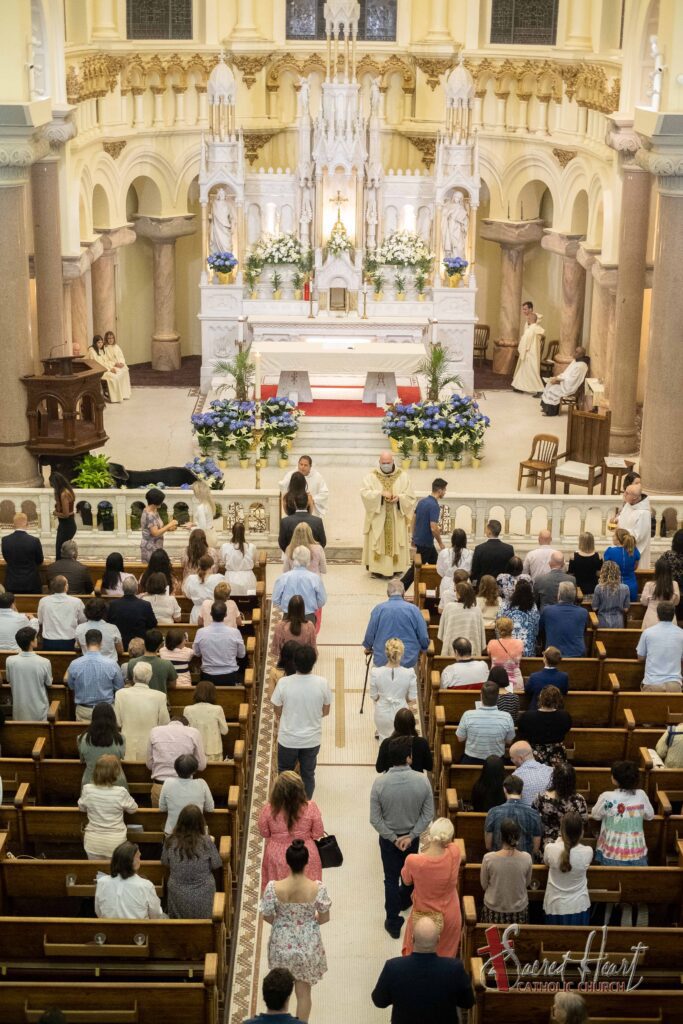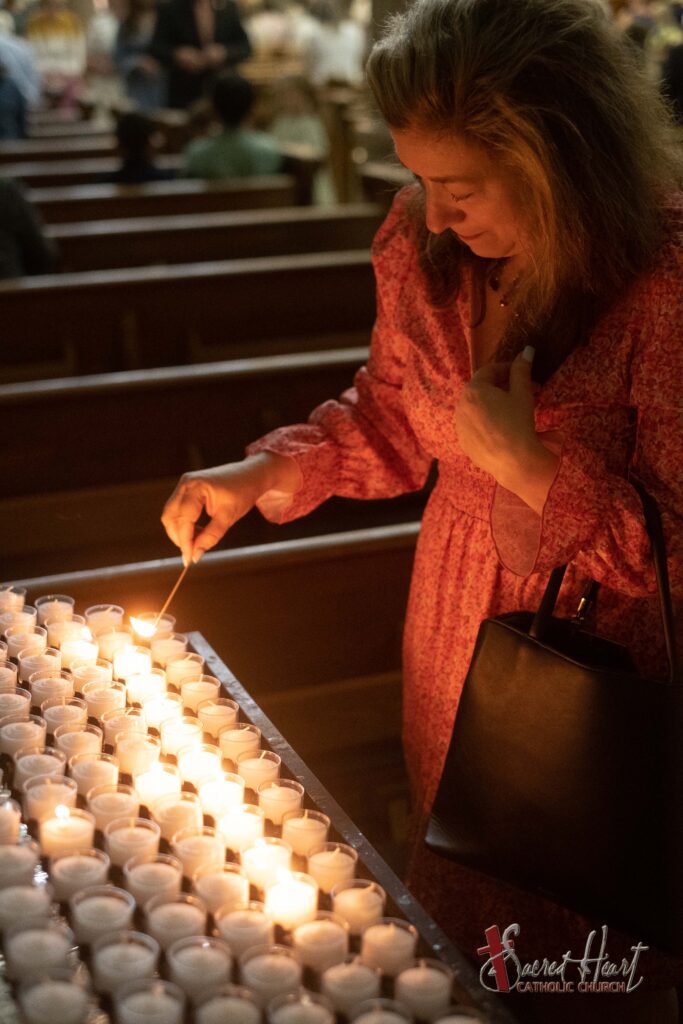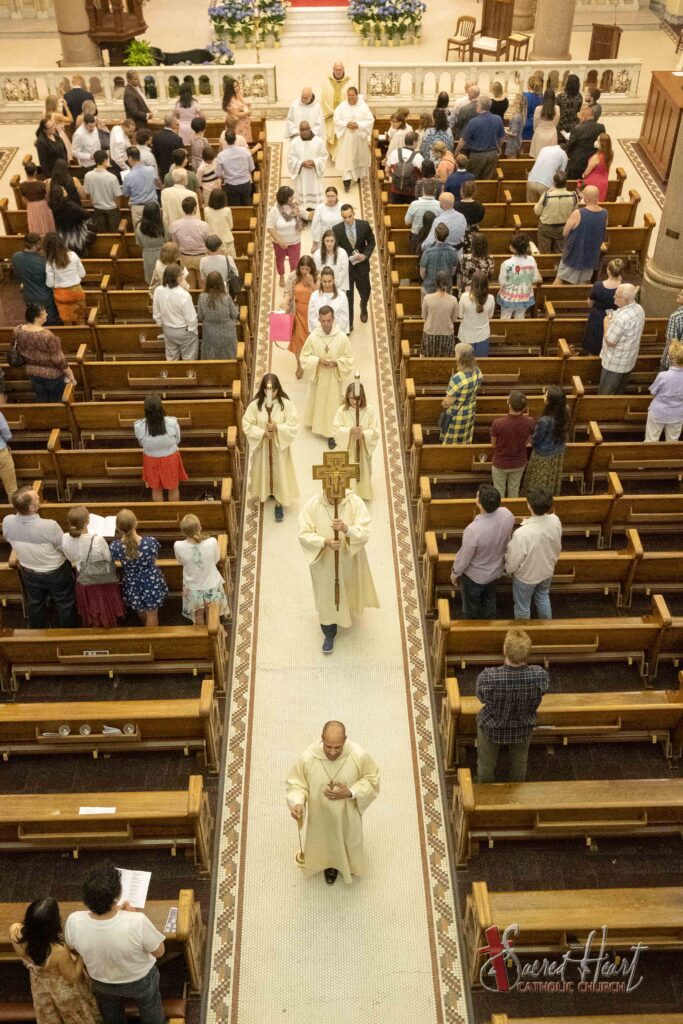 2022 Photo Galleries:
Easter Decorations | Holy Saturday | April 16, 2022
2022 Photo Galleries:
Soup and Stations | Lent 2022
Easter Flowers and Memorial Book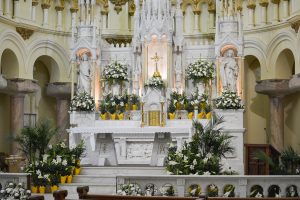 Every Easter, parishioners donate flowers in the memory of their loved ones to assist the parish in decorating the sanctuary for our celebration of the Risen Lord. The names of those we remember during the 2022 Easter Season can be viewed by clicking the link below: