Are you looking for ways to get involved at Sacred Heart this week? We have plenty of opportunities for you with our various ministries and events. See below for this week's highlights and consider joining us. You would be most welcome!
Easter Memorials & Tributes
The flowers displayed in our Sanctuary for the Easter Season have been given in remembrance or honor of loved ones whose names are listed on the following pages.
Click here for a complete list of names and tributes.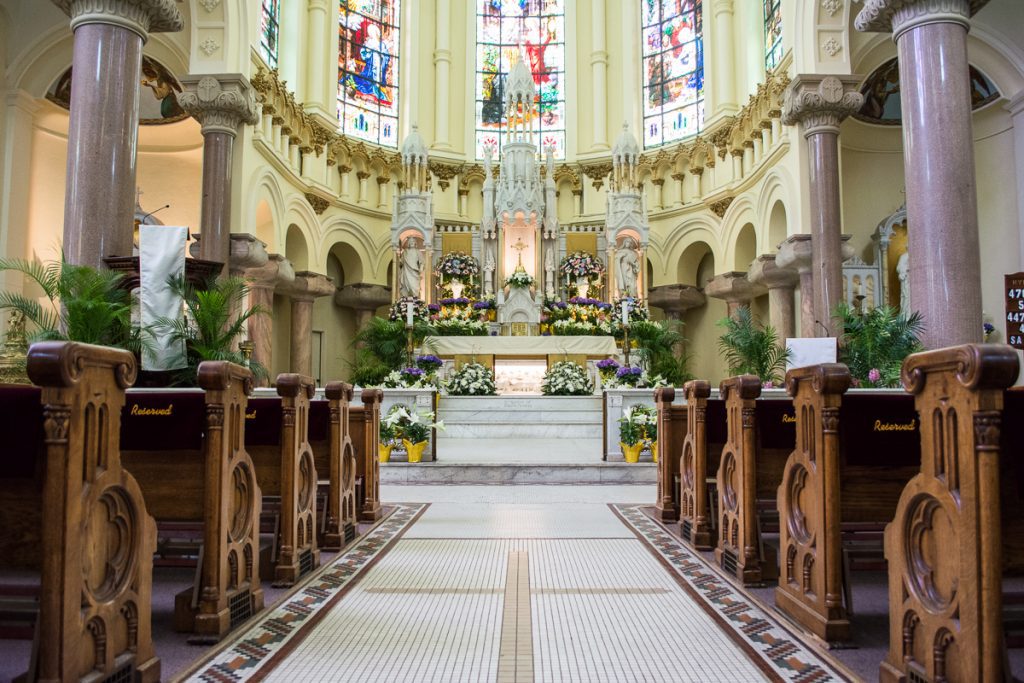 ---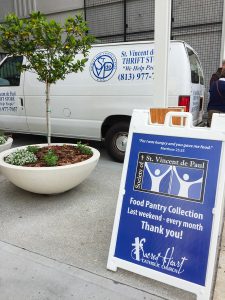 St. Vincent de Paul – Food Pantry Collection
Next weekend, April 27th-28th, the St. Vincent de Paul Society will be outside the church before each Mass to receive your food pantry donations. Items in the highest demand are peanut butter, tuna, and canned meats. Thank you for your continued support.
The Society of St. Vincent de Paul is an international organization of men and women who strive to grow spiritually by offering service to individuals in need with material aid, encouragement, and spiritual support. Most assistance is given on a one-time basis to assist families who are experiencing a significant hardship.
We would also love more volunteers.  Please take a look at what our ministry is all about here. And if you're interested in joining, please call Susan Coppin at 813-230-0444.
---
Know Someone Celebrating First Eucharist?
Do you know someone receiving the Sacrament of First Eucharist this year? Stop by the Sacred Heart Gift & Book Store this week and browse the many wonderful items they have available, like Mass books, Crosses, Rosaries, and more.
The store is open:
– Saturdays: Before and after the 5:30 pm Mass
– Sundays: From 8:30 am to 1:30 pm
– Tuesdays-Fridays: From 10:00 am – 3:00 pm