Are you looking for ways to get involved at Sacred Heart this week? We have plenty of opportunities for you with our various ministries and events. See below for this week's highlights and consider joining us. You would be most welcome!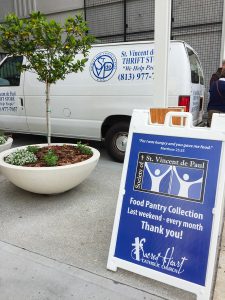 St. Vincent de Paul – Food Pantry Collection
Next weekend, August 24th-25th, the St. Vincent de Paul Society will be outside the church before each Mass to receive your food pantry donations. Items in the highest demand are peanut butter, tuna, and canned meats. Thank you for your continued support.
The Society of St. Vincent de Paul is an international organization of men and women who strive to grow spiritually by offering service to individuals in need with material aid, encouragement, and spiritual support. Most assistance is given on a one-time basis to assist families who are experiencing a significant hardship.
We would also love more volunteers.  Please take a look at what our ministry is all about here. And if you're interested in joining, please call Susan Coppin at 813-230-0444.
---
Volunteers Needed: Docents of Friends of Sacred Heart
The Docents of Friends of Sacred Heart are looking for new volunteers to help them with their historic tour ministry. If you enjoy history and are passionate about Sacred Heart and its storied past, consider joining the Docent team. Contact Marguerite Brennan or learn more about the Docents here.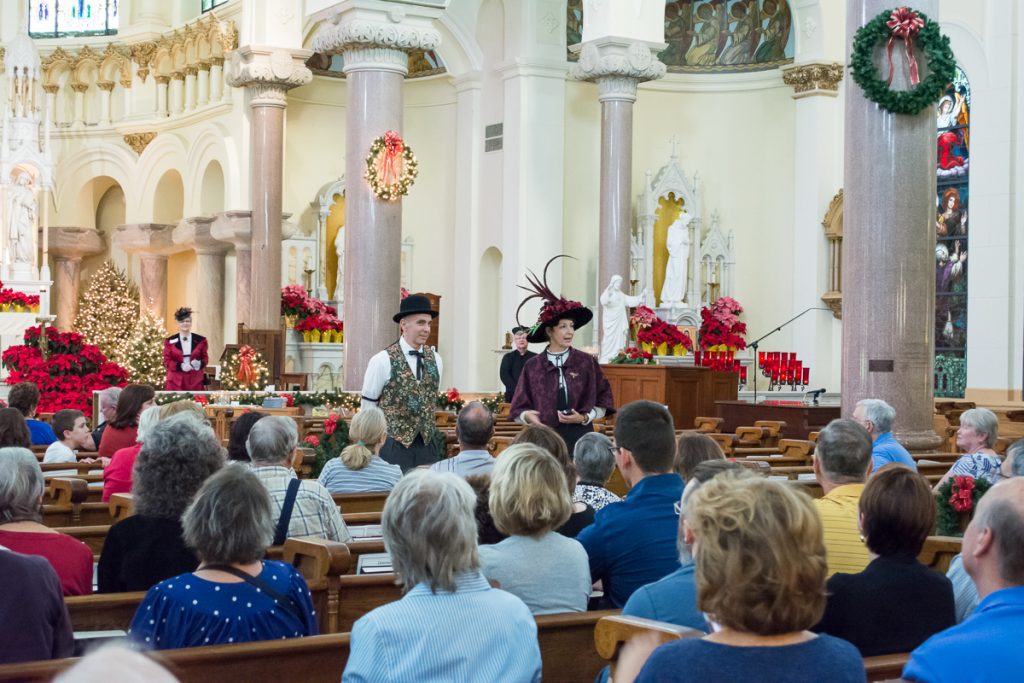 ---