Are you looking for ways to get involved at Sacred Heart this week? We have plenty of opportunities for you with our various ministries and events. See below for this week's highlights and consider joining us. You would be most welcome!
Last Chance to RSVP for the SHCCW Welcome Tea
The Sacred Heart Council of Catholic Women (SHCCW) invite all the women of the parish to attend their upcoming Welcome Tea with a Twist on Saturday, September 14th at 2:00 pm at the North Campus auditorium. There will be tea, champagne, scones, and other yummy treats along with shopping, a silent auction, and 50/50 raffle.  All proceeds from this event will go to support our True North Vision. Tickets are $10/each or $60 for a hostess table (seats six). Reserve your tickets online here. Last day to buy is Wednesday, September 11th!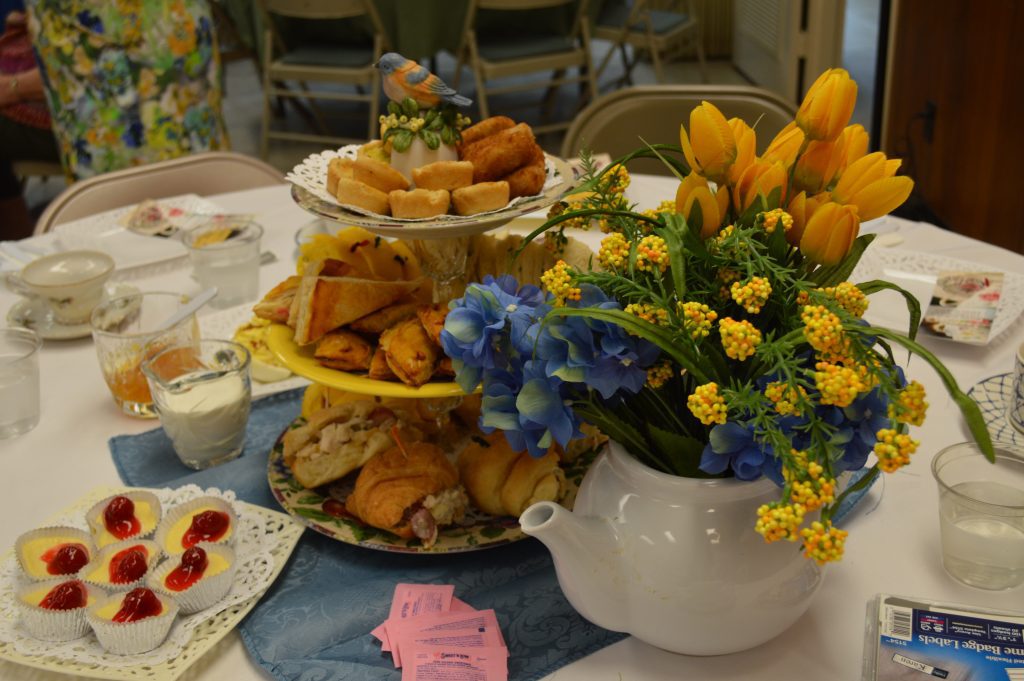 ---
Knights of Columbus Meet & Greet
Are you interested in learning more about the Knights of Columbus, please join them at their next Meet & Greet on Thursday, September 12th, from 6:30 pm – 7:00 pm at the North Campus Library. Light refreshments will be provided.
If you are currently a Knight and haven't been able to attend a meeting recently, the Knights encourage you to come back and learn more about opportunities that fit your family and work schedule. The meeting starts at 7:00 pm.  For more information, contact Membership Director, Javier Lescano at 813-310-9339 or via email.

---
Calling all University Students!
You are invited to join the Sacred Heart friars, hospitality ministers, and your fellow students for dinner this Sunday, September 15th. This will be the first dinner of the 2019-2020 school year. Please join us for fun, fellowship, and a home-cooked meal. Our dinners are served immediately following the 5:30 pm Sunday Mass in St. Francis Hall.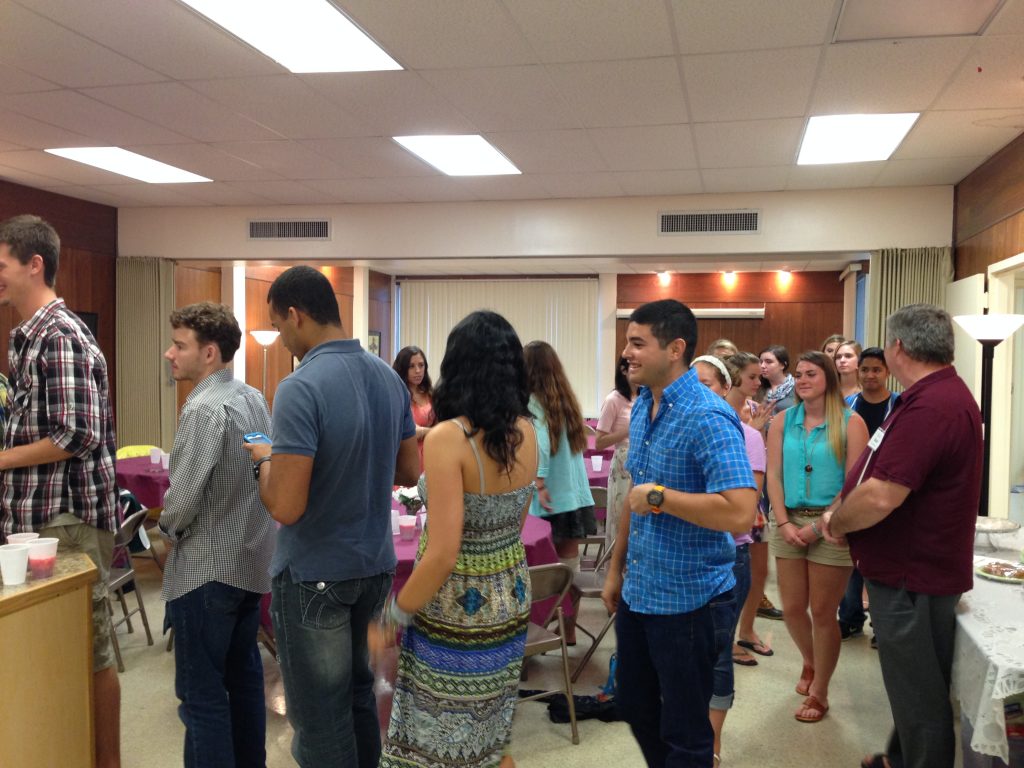 ---
Name Tag Weekend!
It's back! Each year, we designate a special weekend for our parishioners to wear their name tags – all in an effort to encourage us to get to know one another, especially those who we sit next to each and every weekend at Mass. This year, we'll be designating September 28th – 29th as Name Tag Weekend. Don't forget to wear your's, and if you don't have one already you can request your very own name tag here.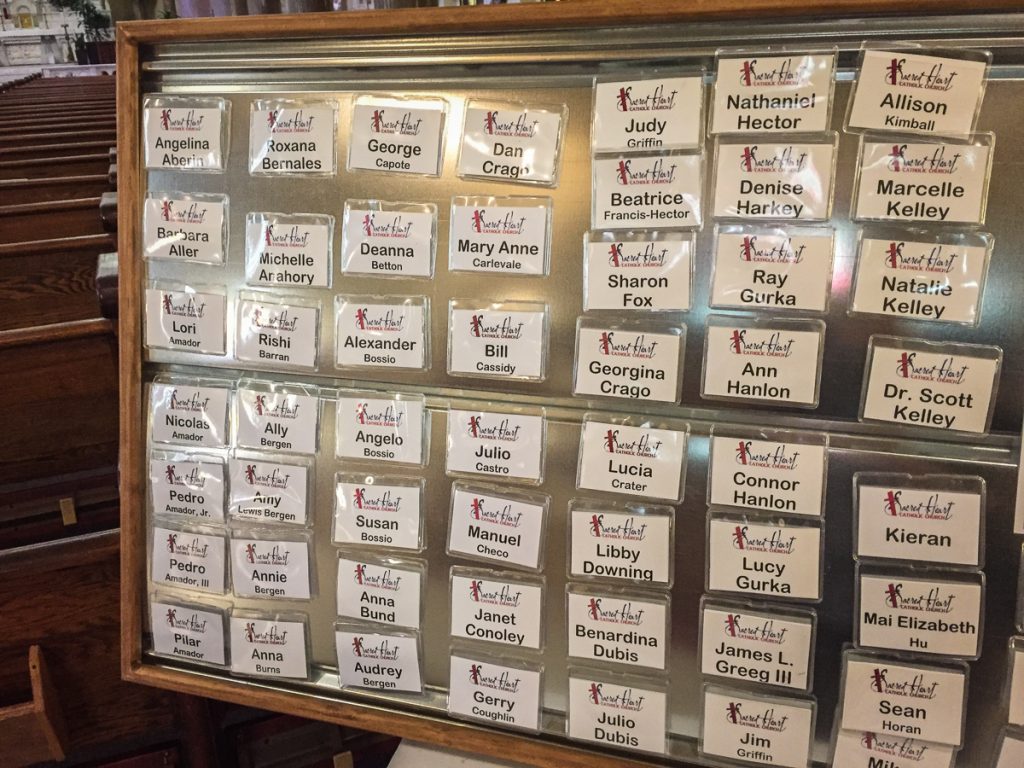 ---
Bible Study is Resuming!
Plan on joining us on Tuesdays, beginning September 17th, at 6:30 pm, in St. Francis Hall for bible study. Please bring your Bibles and join us in this examination of scripture that contributed so much to the life and ministry of Jesus. We look forward to seeing you!