Are you looking for ways to get involved at Sacred Heart this week? We have plenty of opportunities for you with our various ministries and events. See below for this week's highlights and consider joining us. You would be most welcome!
Name Tag Weekend!
It's back! Each year, we designate a special weekend for our parishioners to wear their name tags – all in an effort to encourage us to get to know one another, especially those who we sit next to each and every weekend at Mass. This year, we'll be designating September 28th – 29th as Name Tag Weekend. Don't forget to wear your's, and if you don't have one already you can request your very own name tag here. The deadline to request one is Wednesday, September 25th!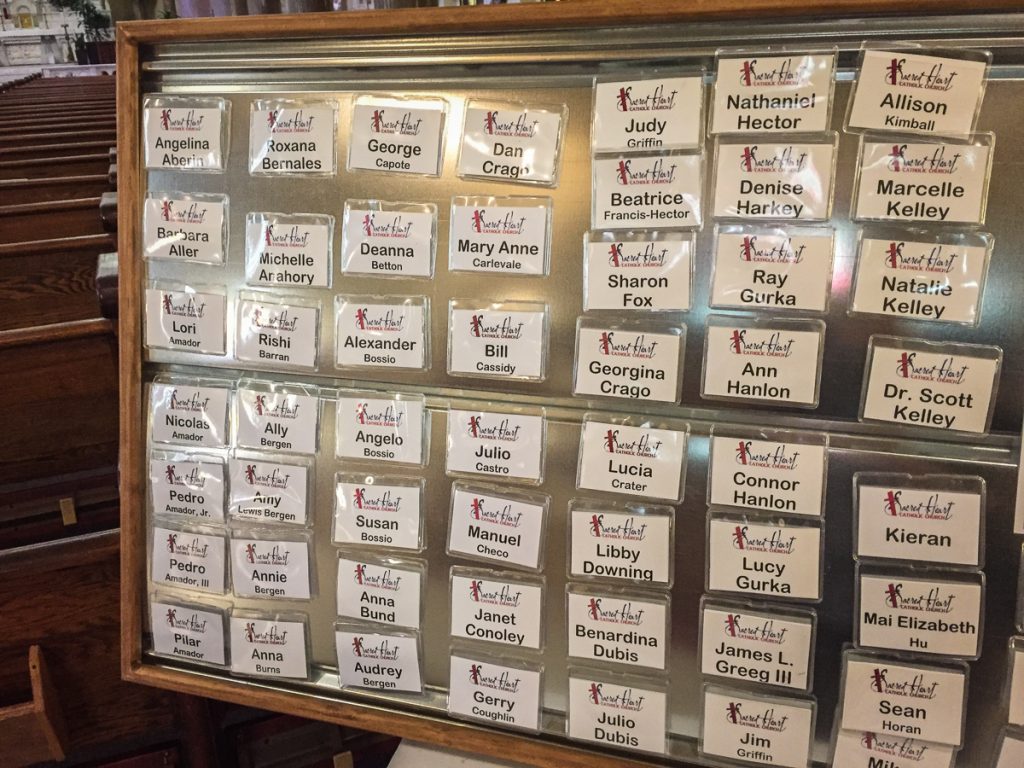 ---
Pancake Breakfast Next Sunday
Plan to join the Knights of Columbus for a hot pancake breakfast next Sunday following the 9:00 am and 10:30 am Masses in St. Francis Hall. The breakfast is free and all are welcome. Donations will be accepted, and all money collected will continue to support the good work of our Knights.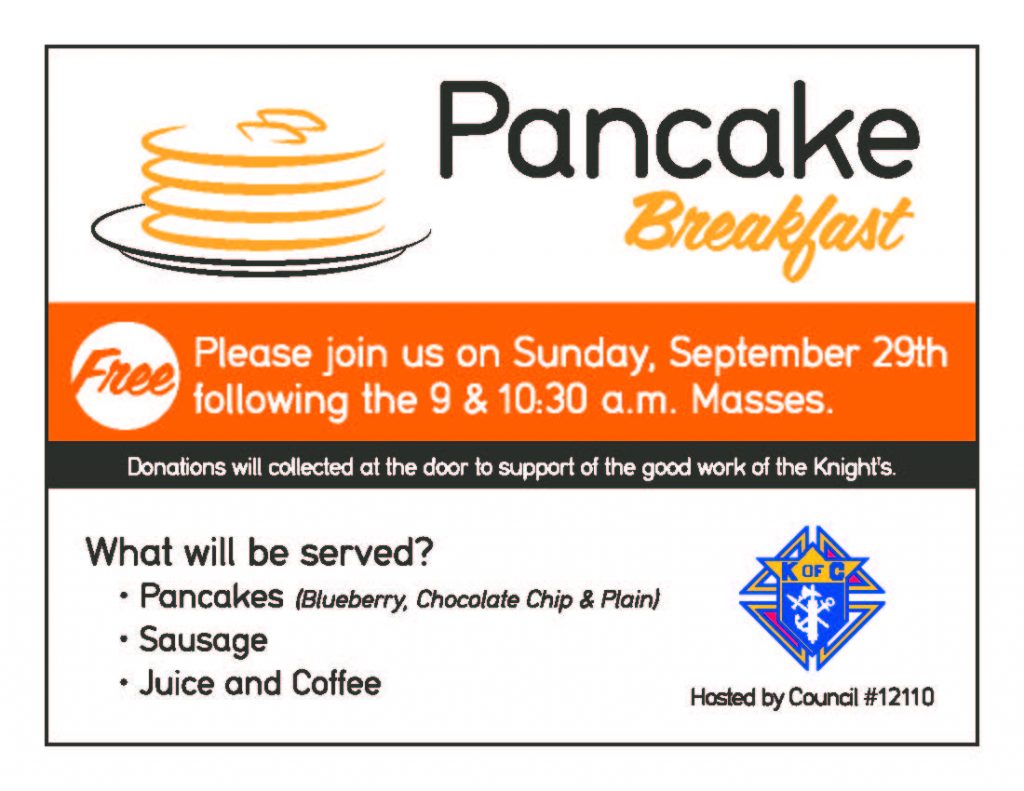 ---
Save the Date for Our Fall Festival!
October is right around the corner and that can only mean one thing — it's time for Sacred Heart's Fall Festival! Mark your calendars for Sunday, October 27th, for a fun-filled day at the North Campus! There will be a climbing wall, petting zoo, pony rides, and more. Hope to see you there!
Learn more and sign up to volunteer or bring a dish to share here.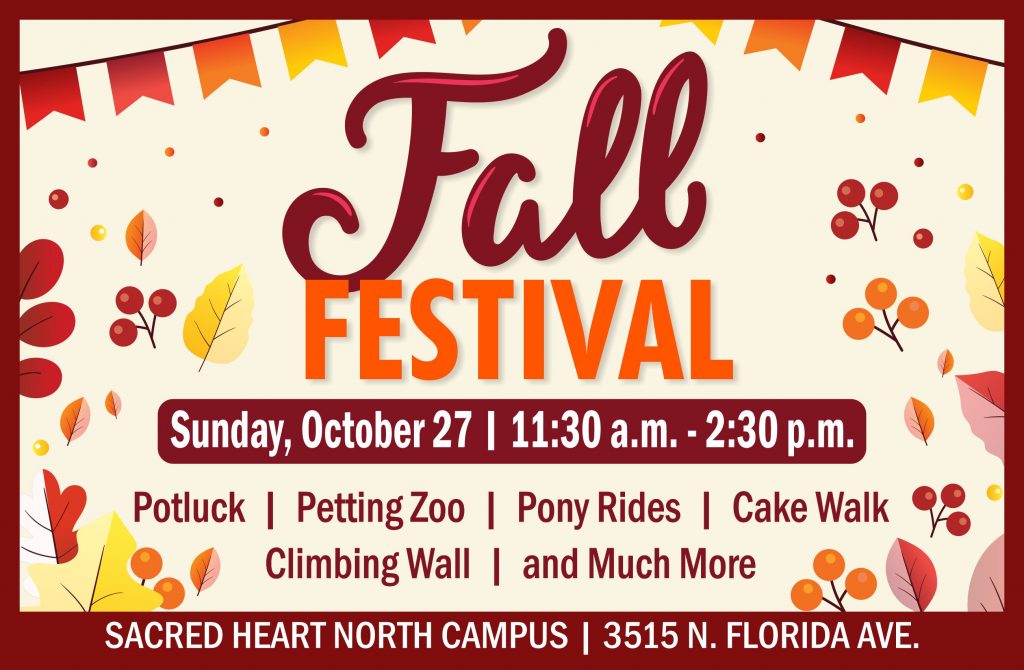 ---