Are you looking for ways to get involved at Sacred Heart this week? We have plenty of opportunities for you with our various ministries and events. See below for this week's highlights and consider joining us. You would be most welcome!
Annual Candle Lighting Ceremony
Friends of Sacred Heart will remember our dearly departed friends and loved ones at the annual Sacred Heart Candle Lighting Ceremony on Sunday, November 3rd at 3:00 pm in the church. Candles will be lit for:
– All who have been remembered by Memorials through Friends of Sacred Heart
– Parishioners who have died during the past year
– Deceased family members or loved ones who are sponsored by our parishioners
Order forms can be found at the back of the church, or online here. Please return the form to the parish office with your donation (made payable to Friends of Sacred Heart) by Monday, October 28th.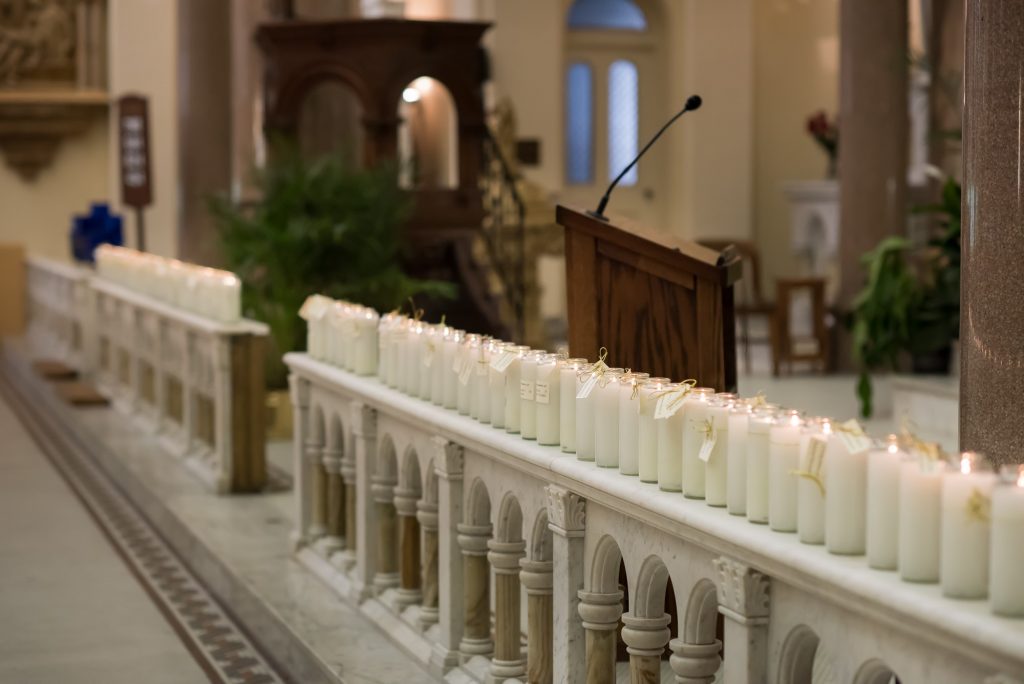 ---
Our Fall Festival is Next Weekend!
Next Sunday, October 27th, is our annual Fall Festival!  Make plans to join us for a fun-filled day at the North Campus! There will be a climbing wall, petting zoo, pony rides, and more. Hope to see you there!
Learn more and sign up to volunteer or bring a dish to share here.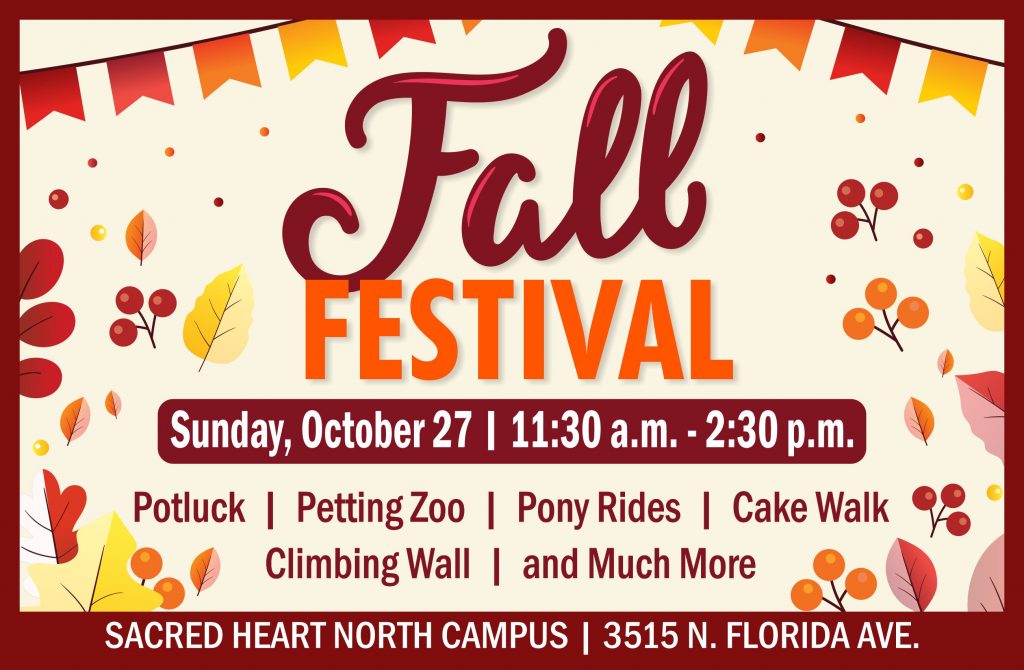 ---