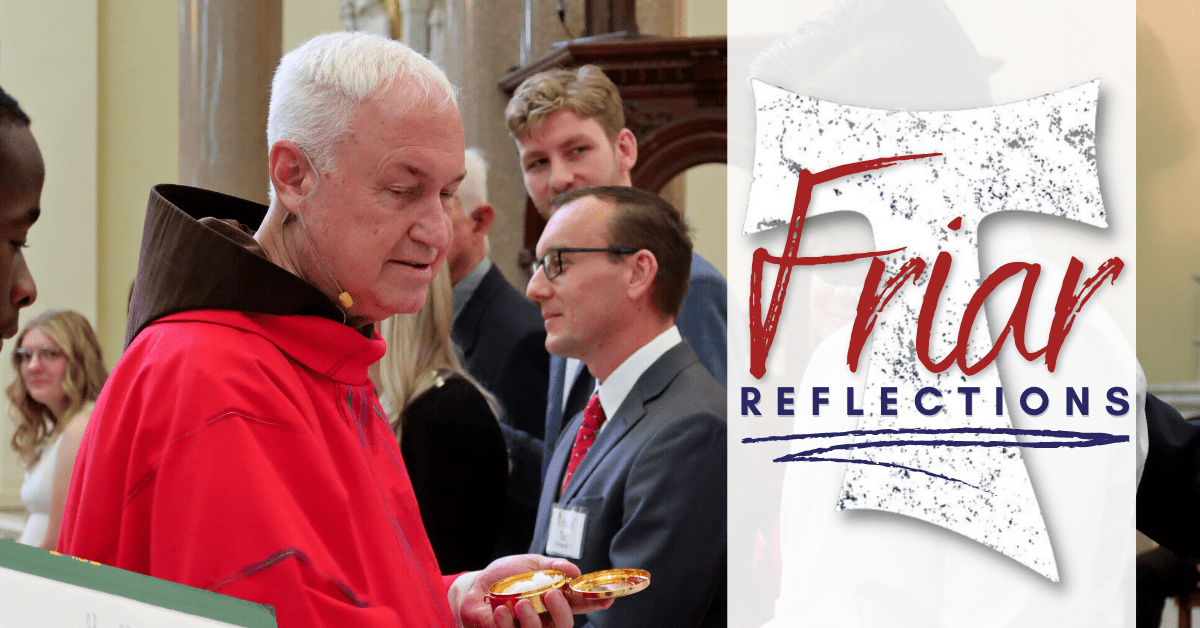 Dear Parishioners,
Saints of God, the Lord be with you!
To fully appreciate today's Gospel according to Matthew (5:38-48), we need to remember that he is writing to a primarily Jewish audience, to show that Jesus is the promised Messiah inaugurating the new Kingdom of God. While we, some two thousand years later, often call the time of Jesus living under Roman occupation "the Pax Romana," it must be remembered that the peace of Roman rule was paid by a heavy price in both lives lost and heavy taxes.
The Kingdom of God will look and operate differently than the Empire of Rome, and this puts Jesus and those who follow him in a very dangerous position. Instead of the abusive use of power, revenge, retaliation, and greed, those in God's Kingdom live the rule of forgiveness, pacifism, and generosity. As today's first reading from Leviticus reminds us, this really isn't a new teaching at all. If this sounds too good to be true, and an impossible way to live in the world, Jesus goes one step further by saying, "So be perfect, just as your heavenly Father is perfect."
YIKES!
Of course, left on our own, none of this is possible. However, Jesus does not ask us to do something without giving us all we need to carry out His holy and true commands. Today's second reading from the First Letter to the Corinthians (3:16-23), St. Paul reminds us that we are the temple of God and that the Spirit of God dwells in us. It is by yielding to the promptings and the power of the Spirit that enables us to live, here and now, how it will be in the Kingdom of God to come. Since the Lord is kind and merciful (Psalm 103) we can choose, one situation at a time, to be kind and merciful. Hence "be perfect" (perfect meaning 'being whole or mature [in Christ]').
This is the weekend before the start of Lent. Today's readings, I think, point to the end result of what our Lenten disciplines of prayer, fasting, and almsgiving are all about: growing in love for our neighbor and love of God.
Let us all continue to grow in "perfect love of God which reaches to our neighbor."
Peace and all good.
Fr. Steve