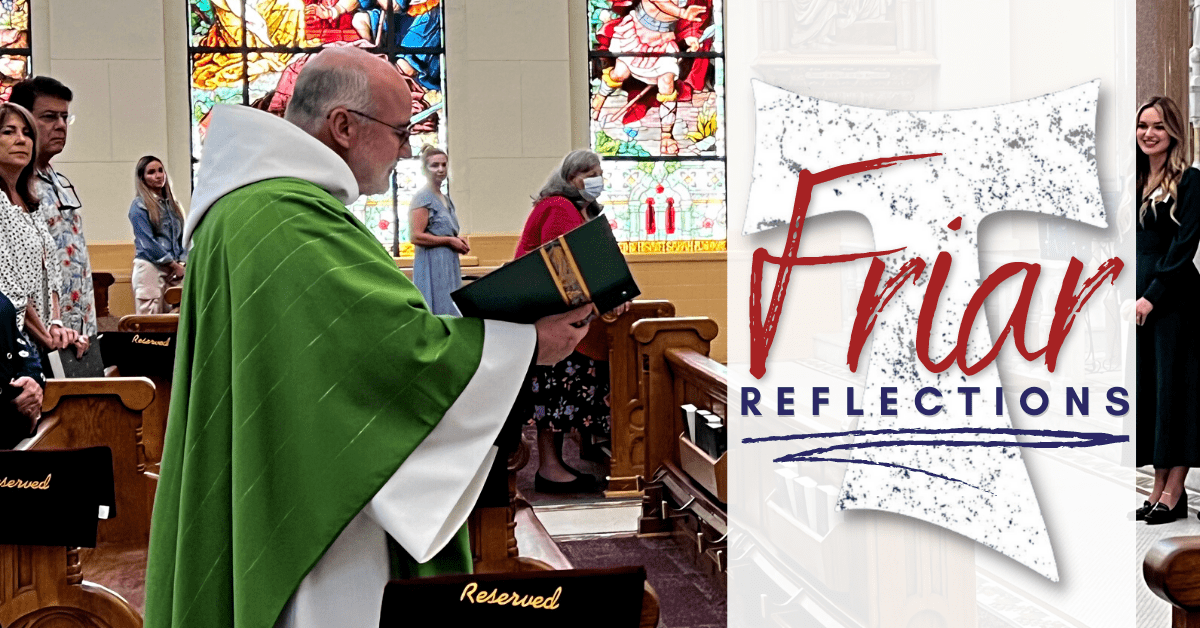 Dear Parishioners,
Baptism is very much in the foreground during lent. As we reflect on our relationship with Jesus during this season, we do so in the light of our baptism and the commitment it requires of us. Today's scripture appropriately highlights baptism. As we read of Moses providing water for the exodus journey, St Paul reminds us that hope does not disappoint and the Holy Spirit has been poured forth in great abundance, and in our Gospel from John, Jesus refers to himself as the source of living water in his conversation with the Samaritan woman.

The Samaritan woman sees that Jesus is a prophet and is confirmed in faith by Jesus. That faith gives her the courage to move without hesitation, so much so, that she even leaves the water jar behind! Her faith moved her to evangelize, perhaps not knowing what that meant or entailed. The beautiful thing about her encounter is that she was accepted by Jesus in her sinful state, and that no longer seemed to bother her. She was gifted with an understanding of who it was who spoke to her, and the only thing that remained was for her to bring that Word to others. She turned away from the chores of everyday life and back toward the village where she now had a new role to play, as witness to Christ. Jesus accepts us as well. We are similarly called to be witness through our baptism.

The Samaritan woman was graced with a personal, firsthand encounter with Jesus. What Jesus did for the woman He also does for us, if we allow ourselves to be honest in our lives of reflection and prayer. Jesus thirsts to bring all of his children back into the fold, not only the alienated. He offers divine life to the entire world. We all thirst for the Word of God and our baptism is only the beginning of the well-spring of living water that Jesus offers to us. Jesus knows where we have been and lovingly guides us back. The Samaritans came to believe because of the heartfelt testimony of the woman. Our faith is not something to be guarded or hidden. It calls for conviction and courage.
May God grant us that grace.
Peace and all good,
Fr. Zack