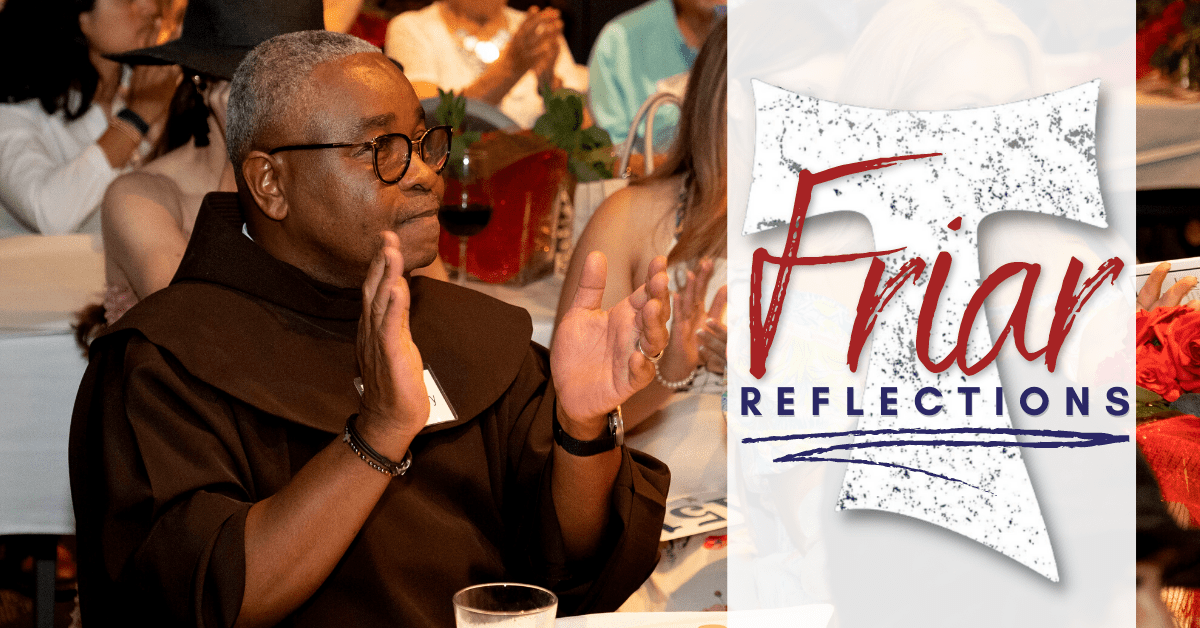 Dear Parishioners,
Once again, we have finished our Lenten observance of penance, and celebrated Palm Sunday and the Triduum, from the Last Supper to Jesus' Death and Resurrection.
You may be asking yourself now that we are in the third week of the Easter Season, "what is next for me? Are we at an end, or a beginning?"
Asking yourself those questions would not be too dissimilar from how I'd imagine the pair of disciples at the center of this weekend's Gospel were feeling as they left Jerusalem.
As we know, the disciples were on their way to Emmaus on the day of the Resurrection when they encountered an unnamed man who asked them about the happenings over the past few days. We know after their journey, the pair came to know it was Jesus who was walking with them.
The events of the Triduum lead me to my own Emmaus walk; to encounter Christ each day of my life, in my religious community, my faith community, and the least among us. It's a way of beginning all over again, by examining all that has happened within my community of faith by seeing the Elect baptized, confirmed, and receive communion. The last few days have been exhausting, but also rejuvenating in my own faith and belief in a God who loves me and cares for all humanity.
As St. Francis would say, "I must begin again." Begin again to listen and seek God's will for myself, but also to listen and see the signs of God's presence all around me. I should especially look to the Martha, or Mary, Lazarus, Peter, (Doubting) Thomas, or Judas I may encounter each day. I must begin again by bringing hope and life to those with whom I live and serve.
What effect has the Triduum made in your life?
Have you experienced the Pascual mystery in a new way?
Did it give you the strength to proclaim his Love, Mercy, and Healing to others?
Or were you left to your own feelings of despair, hopelessness, and sadness that you can't feel God's presence all round us? Remember the two who were walking on the road to Emmaus. Remember how they felt despair and hopelessness, but found in a stranger the words needed to uplift their spirits and give them new hope.
Peace and All Good,
Friar Henry