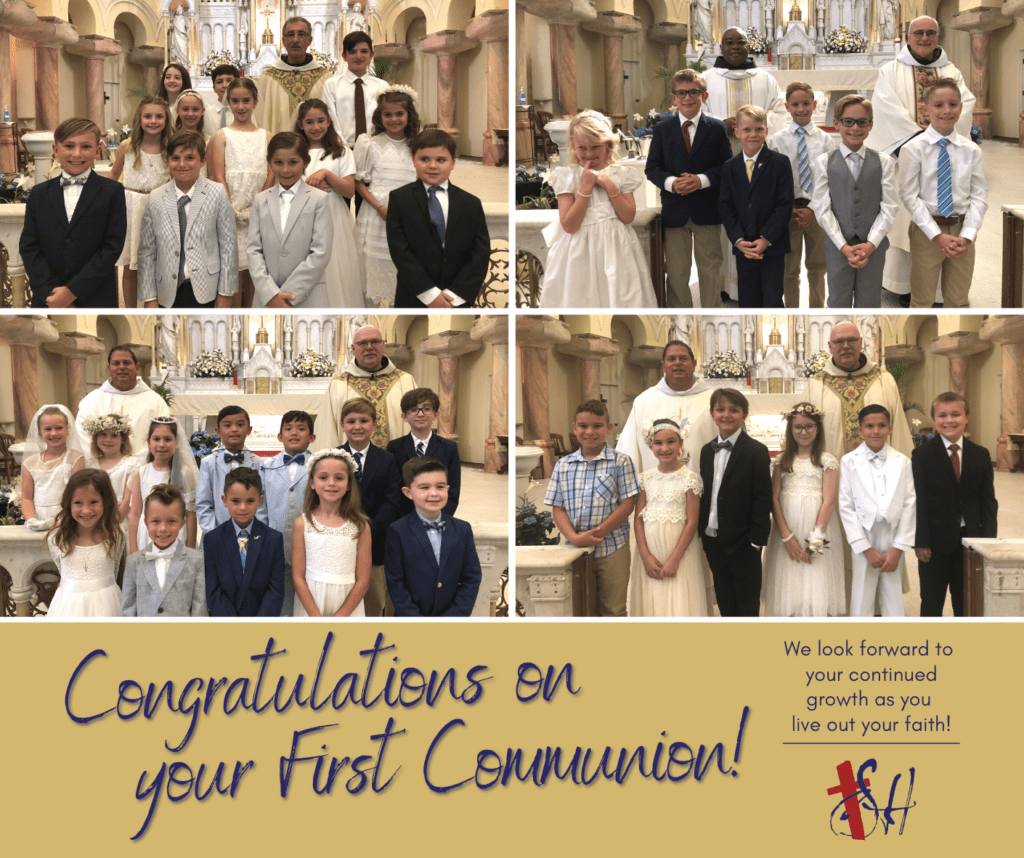 We rejoice and celebrate with our parish children and youth as they received Jesus in the Eucharist for the first time last weekend. These families have participated in workshops, retreats, a church tour, and received the Sacrament of Reconciliation for the first time in January. It was truly an amazing weekend full of God's love, joy, and abundant blessings
for our parish. We welcome them to the Table of the Lord!
To inquire about sacraments for your children and youth, contact Barbara Ferreris at 813-229-1595, Ext. 204, or bferreris@sacredheartfla.org.
Click here to view the names of our parish who recently joined us at the Table of the Lord.
Angela Alvarez
Nicolas Amador
Pedro Amador
Nicholas Anthony
Isabella Bahill
Ayden Belli
Owen Belli
Lyla Bernard
Sophia Bosl
Easton Chamberlain
Carl Cordell
Addison Davis
Aidan Davis
Matthew Davis
Dominic Fariello II
Isabel Fischetti
Olivia Gargasz
Salvatore Greco
Mark Hackworth
Dylan Hale
Margaret Henson
Reese Herrmann
Ryder Herrmann
Claire Kriegshauser
Zander Malik
Patrick McGucken
Sawyer McLaughlin
Spencer McLaughlin
Victoria Niebles
Audrey Rametta
Declan Russell
Everett Russell
Ethan Stepp
Diana Tapie
Victoria Valdes
Max Vincent