Christmas
"And the Word became flesh and made his dwelling among us, and we saw his glory, the glory as of the Father's only Son, full of grace and truth." John 1:14
From sundown Christmas Eve to the evening of the Baptism of the Lord, the entire season of Christmas is one that holds a host of elements and celebrations. Marking the birth of Christ is only one aspect of the season. Granted it is the way the season begins, amid carols and creches at Midnight Mass. However, that is not the note upon which the season ends. In between those two points, the season calls us to be mindful of the whole scope of what Christ's coming into our world means for us who are his followers.
---
Handouts
Complete this handout and find out how this song was like a secret code for the children of the Church of England to memorize their faith lessons because they were not allowed to openly practice their faith.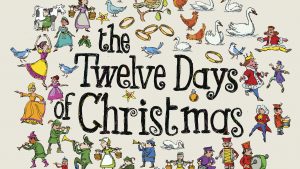 Parents:
Email Ms. Maria your completed handout and share something that you learned from participating in this activity.
---
Games
These suggested Christmas games are a lot of fun to play and a great way to spend time together. Play one or all of the games! Just have fun and make new memories together.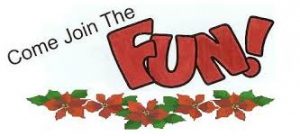 Parents:
Share with Ms. Maria some of the games you played. She loves to play games and is a big kid at heart.
---
Crafts
This craft is simple and yet profound. If you and your family were a gift for Jesus, what would you be?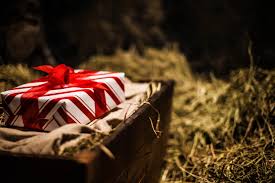 Parents:
Complete the craft and email Ms. Maria.
---
Catholic Updates
"The Christmas Creche: A Franciscan Tradition" by Kathleen M. Carroll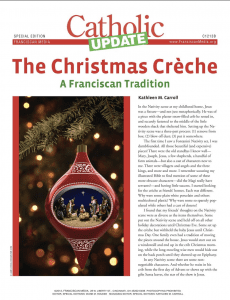 "The Holy Family An Exemplary Model for Living a Life of Faith" – A Redemptorist Pastoral Publication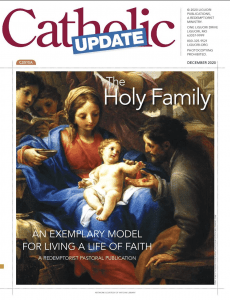 "The Origin to Christmas Traditions: A Window to Our Faith" by Christopher M. Bellitto, PHD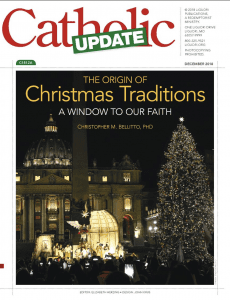 Parents:
Please share with Ms. Maria two things you learned from reading one or all these articles.
---
Theme Videos
Bishop Barron on Christmas | Listen to Bishop Barron share about the deeper meaning of Christmas
Christmas Reflections…For a Divine Christmas | This video plays music as you reflect on Scripture read throughout the Christmas Season.
Parents:
Share with Ms. Maria what you learned from viewing these videos.
---
Saint Videos
St. Juan Diego's feast day is December 9th.
Our Lady of Guadalupe's feast day is December 12th.
St. Lucy's feast day is December 13th.
Parents:
After viewing one or all of these videos, please email Ms. Maria what you learned about these saints.
PREVIOUS TOPICS
ADVENTSAINTSPRAYERFAITH & TRADITION
Maria Giral
Associate Director of Faith Formation