Are you looking for ways to get involved at Sacred Heart this week? We have plenty of opportunities for you with our various ministries and events. See below for this week's highlights and consider joining us. You would be most welcome!

Holy Day of Obligation – The Solemnity of the Assumption of the Blessed Virgin Mary
The Solemnity of the Assumption of the Blessed Virgin Mary is this Wednesday, August 15th. On this day, we celebrate the day when Mary's earthly life was complete, and she was taken body and soul into heaven. Learn more about the Assumption here.
Sacred Heart will celebrate Masses on Wednesday only, at 7:00 am, 12:10 pm, and 7:00 pm. 
---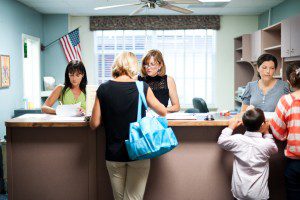 Volunteer Your Time with Faith Formation
If you are prayerfully considering offering your time and talent here at Sacred Heart, our Faith Formation team needs you! There are many ways you can help, as a catechist, assistant catechists, hospitality,  and administrative support too. For more information , or to schedule a get-acquainted interview, contact our Director of Faith Formation, Barbara Ferreris, here.
---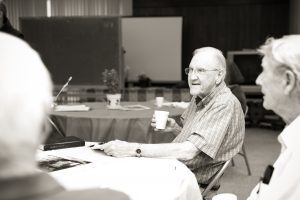 Men's Prayer Group – Next Meeting
Our Men's Prayer Group is open to all men of the parish who are interested in deepening their faith and giving back to the parish through various service opportunities. Bi-weekly meetings include a brief scriptural meeting, sharing of personal experiences in our lives of faith, and discussion on the needs of our parish and community and how we can participate.
Their next meeting is on Friday, August 17th, at 7:30 a.m. at the Sacred Heart North Campus in the Convent Chapel. If you would like to learn more, contact Jim Rossman at 813-431-8366.