Are you looking for ways to get involved at Sacred Heart this week? We have plenty of opportunities for you with our various ministries and events. See below for this week's highlights and consider joining us. You would be most welcome!

Feast of St. Francis Events
Thursday marks the Feast Day of St. Francis of Assisi. As a Franciscan parish, we are commemorating this event in a number of ways. We hope you can join us at one or both of the events listed below.
Transitus of St. Francis
Each year on the evening of October 3rd, the Franciscan family throughout the world pauses to celebrate the solemnity of our Holy Father Francis's Transitus, passing over from this life to the next. In his famous Canticle of the Creatures, the saint from Assisi wrote, "Praised be You, my Lord, through our Sister Bodily Death, from whom no one living can escape." That line, written near Francis's own embrace of Sister Bodily Death, reflects the importance and natural character of death in the life of all creation. Francis was not afraid of what would come at the end of his earthly life, choosing instead to recognize in that experience not an end, but a transition from one way of living to another. Br. Thomas of Celano recorded an account of that transition, that transitus. To read more about the Transitus of St. Francis of Assisi, click here.
Transitus of St. Francis
Thursday, October 3rd at 7:00 pm
Church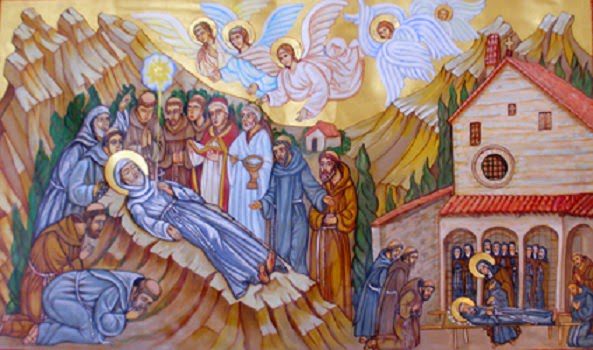 ---
Blessing of the Animals
And next Sunday, October 6th, our friars will hold our annual Blessing of the Animals event. Bring your cats, dogs, rabbits, and pets of all sorts for a blessing and fun with your fellow parishioners.
Blessing of the Animals
Sunday, October 6th at 2:00 pm
North Campus (3515 N. Florida Ave.)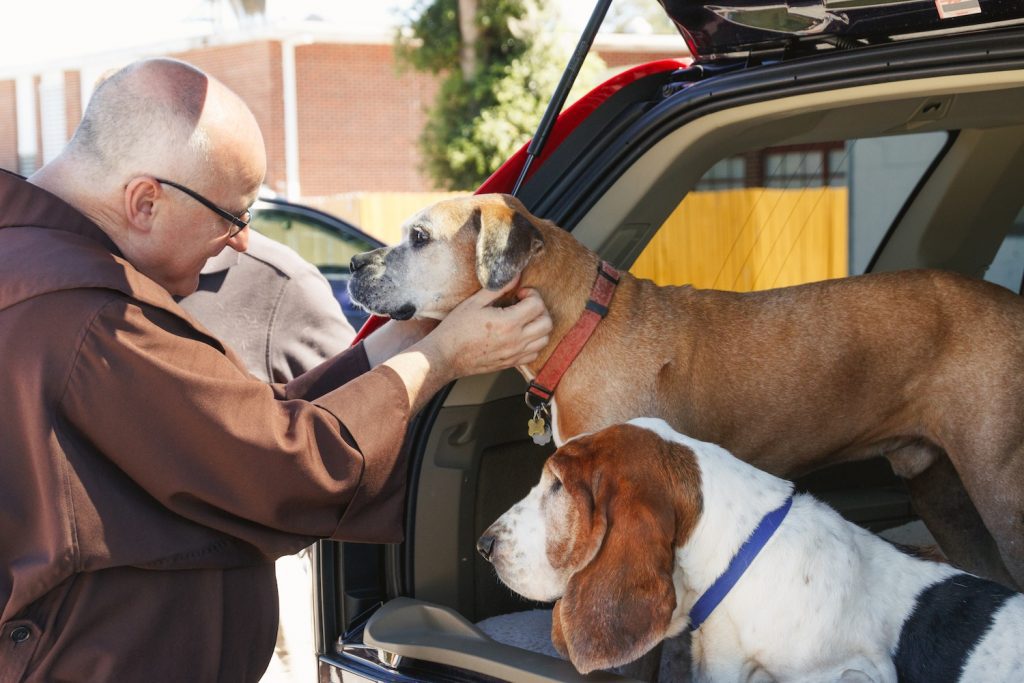 ---
---
Bible Study Resumes
Plan on joining us each week for Bible Study, beginning this Tuesday, October 1st at 6:30 pm in the St. Francis Hall. Please bring your Bibles and join us in this examination of scripture that contributed so much to the life and ministry of Jesus. We look forward to seeing you!

---
---
Our Next Movie Knight!
The Sacred Heart Knights of Columbus will host our upcoming Movie "Knight," featuring "Coco" on Saturday, October 12th, at the North Campus Auditorium (3515 N. Florida Ave.). Join us for a fun-filled evening beginning with Mass at 5:00 pm, followed by a meal and then our featured movie. Folding chairs will be available but feel free to bring a camp chair or blanket. Remember, everyone is invited.
You don't need to be a child (or a have a child with you) to attend. Get your free movie pass here. Your RSVP helps us to better plan for the meal. We hope to see you at the movie!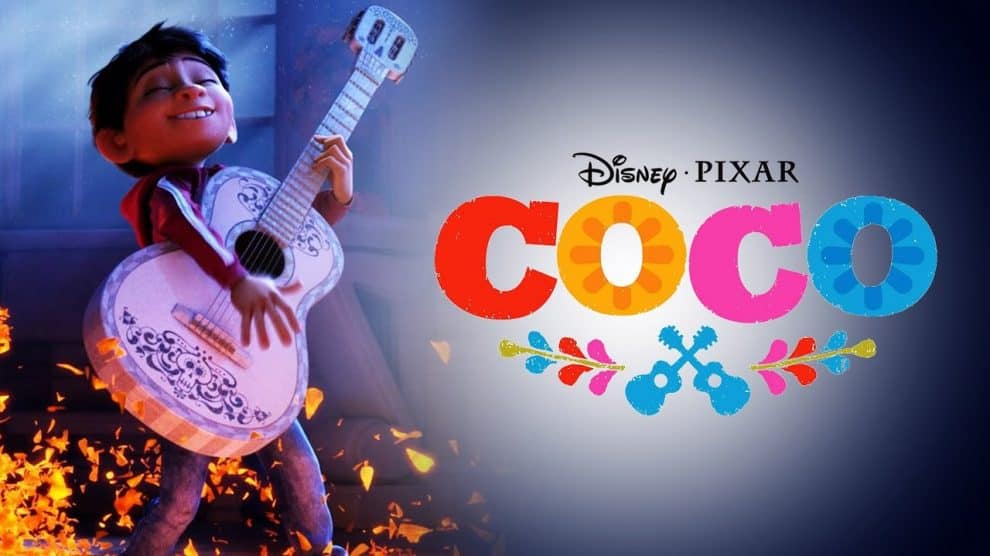 ---
Save the Date for Our Fall Festival!
October is right around the corner and that can only mean one thing — it's time for Sacred Heart's Fall Festival! Mark your calendars for Sunday, October 27th, for a fun-filled day at the North Campus! There will be a climbing wall, petting zoo, pony rides, and more. Hope to see you there!
Learn more and sign up to volunteer or bring a dish to share here.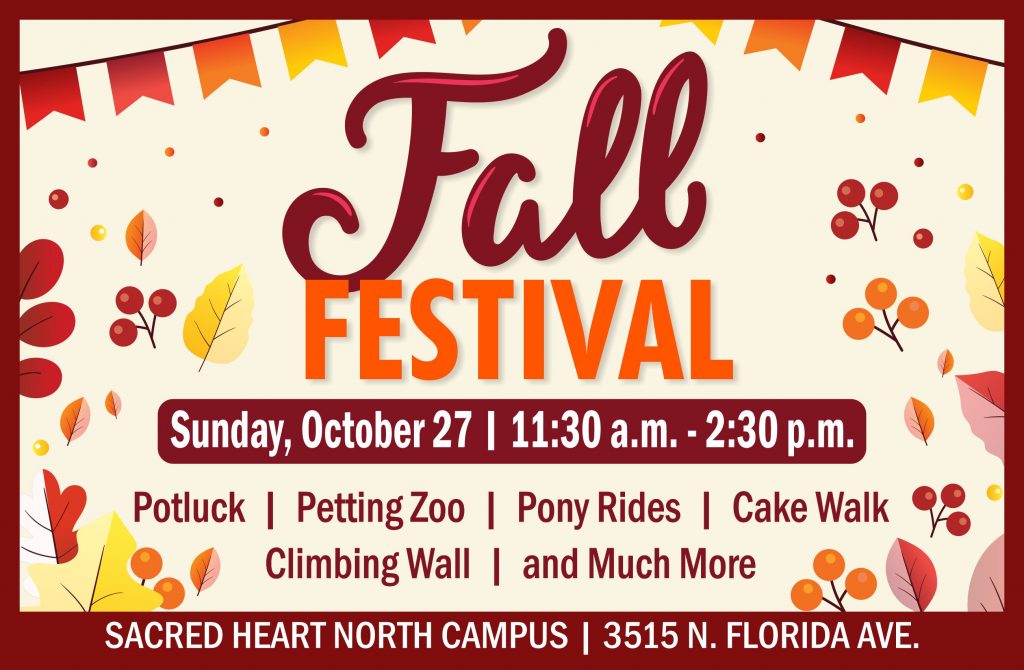 ---