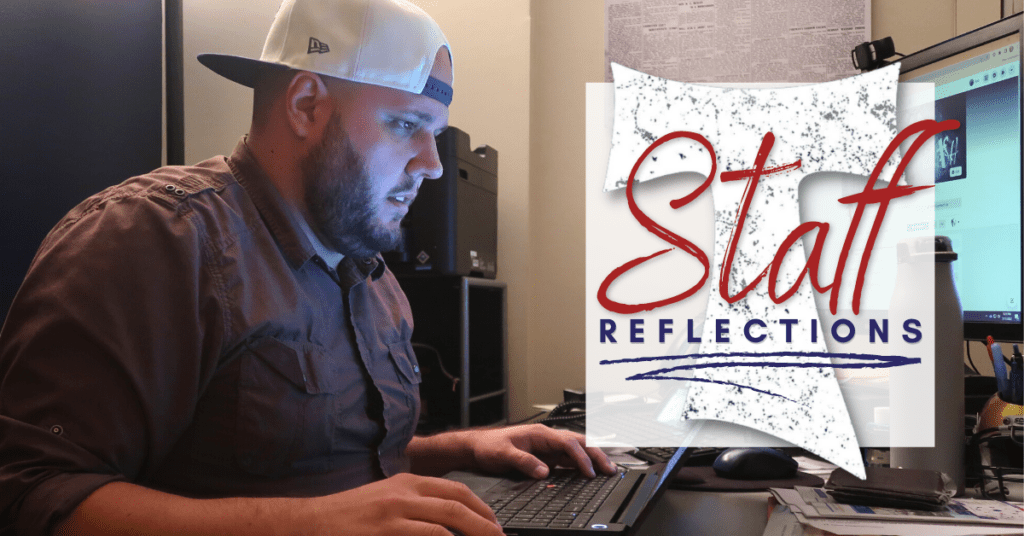 Dear Parishioners,
This week's Gospel opens with Jesus addressing His disciples about the coming of the Holy Spirit: "I have told you this while I am with you. The Advocate, the Holy Spirit, whom the Father will send in my name, will teach you everything." It is more than a coincidence then that this week we will host a mission at our parish working to directly embody this early principle of evangelization that Jesus was preparing his disciples to embrace. Soon the Holy Spirit will descend on His disciples, and they will have new and innovative ways in which to deliver His message, His Passion and sacrifice, and most notably, His love. Soon we will have a pair of young friars visiting us to describe the new and innovative ways in which they are attempting to continue delivering His message.
Fr. Casey Cole, OFM, and his longtime friend and fellow friar, Fr. Tito Serrano, OFM, will likely be heading through Alligator Alley and up I-75 at the time you will be reading this, fresh off the first night of a tour that will see the brothers work their way to all 30 Major League Baseball cities over 11 weeks in an attempt to have His Word reach new hearts and minds in settings that may have never been engaged in this way. The pair are baseball fans, yes, and while a portion of their "Bleacher Brothers" tour will see Fr. Casey and Fr. Tito have the chance to visit every stadium to interact and spread the Gospel where people congregate, our time with them will have very little to do with our beloved Rays, or baseball in general.
Cole and Serrano will be stopping at parishes in each city for mission sessions in addition to the baseball games, to engage with parishioners about anything from current events to papal bulls and doctrine, in an effort to promote the Franciscan Charism. Fr. Casey reached out to me a few months ago and requested what I can only assume he may be doing with parishes at each of the additional stops. He asked me how he and Fr. Tito could best interact with our parishioners. The pair do not simply want to "talk at" those in attendance, and they showed a distaste for scripted talks. Given Fr. Casey runs a pair of successful YouTube channels, I could understand the idea of script-writing for each talk feeling a bit old-hat and too similar to his day job. We landed on the idea of hosting a panel, where the pair will be able to interact with each other and a moderator discussing a myriad of topics in an unscripted manor, followed by a chance for those in attendance to ask a few questions themselves.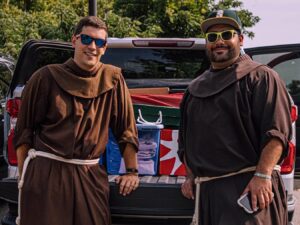 READ MORE: For a full breakdown of the the friars visit to Sacred Heart on Monday, May 23, and to hear Fr. Casey's interview on Spirit FM, click here.
A fair few of the topics up for discussion will cover challenges facing our modern Church, on local and national scales, from division and reconciliation to congregational growth or change and the alienation some parishioners may feel as a result. We'll be talking about it all. That may seem like a lot to fit into an hour or so, but that is what young friars like Casey and Tito seem to do so effortlessly, though I am sure if you ask them, they will say it takes some doing. For Fr. Casey, it is something he has been doing on his YouTube for the better part of a decade.
I implore you, if you have the time, to join us Monday night for this mission. Watch a few of Fr. Casey's videos too. You'll get a good sense of how the Holy Spirit is continuing to work in new and innovative ways to spread the Word.
Peace and All Good,
Rob Boelke