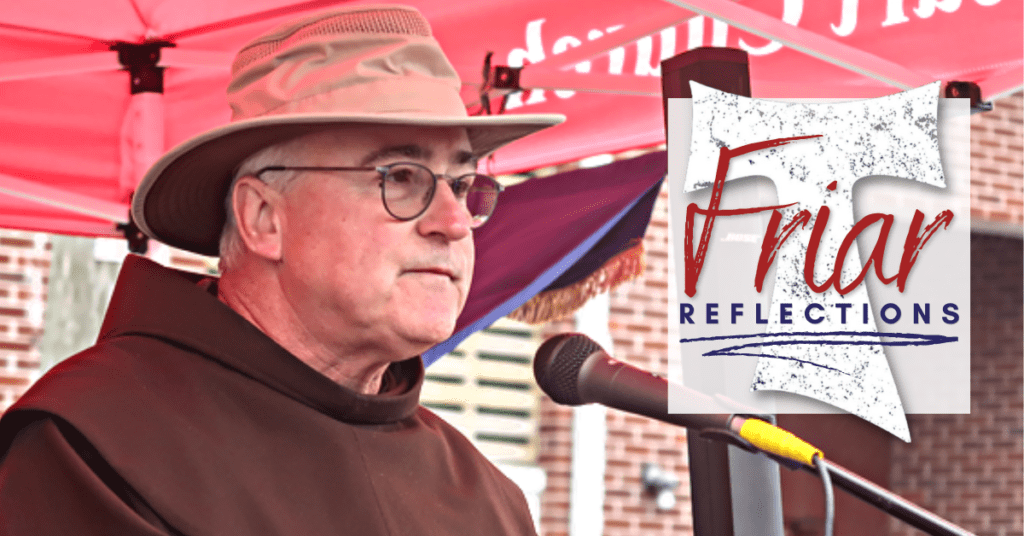 Dear Parishioners,
In chapter nine, verse five of the Book of the Prophet Isaiah, the prophet refers to the coming of Jesus as the Prince of Peace. Initially, we may see the coming of our Savior as the one who would bring peace and order to a broken humanity. In this weekend's Gospel, we hear a different side of Jesus, a side we are not expecting or may not be comfortable with. We hear Jesus asking his disciples in Luke 12:51, "Do you think that I have come to establish peace on the earth? No, I tell you, but rather division."
Simeon's prophecy to Mary and Joseph in the passage from Luke 2:34 complements the point Jesus is making in this weekend's Gospel. "Simeon blessed them and said to Mary His Mother: "Behold, this child is destined for the fall and rise of many in Israel, and to be a sign that will be contradicted." We can see that unbridled devotion to Jesus certainly does come at a cost, as shown to us in the early life of St. Francis of Assisi. As biographers of St. Francis of Assisi tell us, St. Francis' father, Pietro Bernardone, was outraged over his son's behavior in showing his particular brand of that devotion. This outrage led to a public confrontation. Before the bishop of Assisi and onlookers, Bernardone disinherited and disowned his son, Francesco.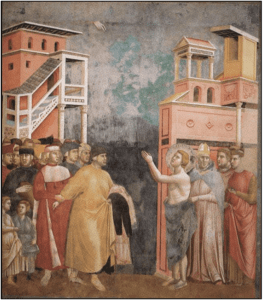 His son, in turn, renounced his father and his patrimony, saying "Listen everyone and understand it well: until now I have called Pietro Bernardone my father; but now that I intend to serve the Lord, I am returning to this man all the money which has caused him such a bother and all the clothes that were his property; and from now on I shall say Our Father which art in Heaven, instead of my father, Pietro Bernardone." This story illustrates the truth of Jesus' saying: "Do you think that I have come to establish peace on the earth? No, I tell you, but rather division." The division between Bernadone and St. Francis reveals that the peace proclaimed by the angels at the birth of the prince of peace—the peace that Jesus himself is—comes hand in hand with uncompromising fidelity to God's word. St. Francis from that point on did his best to follow in the footsteps of Jesus. We all know very well that to follow Jesus unreservedly, the action is regularly met with opposition, causing tension within our most loving relationships, and I believe therein lies another challenge facing us.
Every Monday morning, we friars reflect upon the upcoming Sunday readings. As we were sharing our thoughts last week, Fr. Steve raised a quote attributed to the television personality Dr. Phil McGraw. Paraphrasing Dr. Phil, Fr. Steve mentioned the former clinical psychologist's ideas on choice, saying when we're faced with the choice of doing the right thing, or the loving thing, in most cases, the loving choice is the correct one to take. We, as Franciscans, choose mostly to preach on God's abundant grace, love, and forgiveness towards us all and to follow the way of St. Francis in imitating Christ to the best of our individual abilities. And sometimes doing the right thing is doing the loving thing. We are all called to be faithful without counting the cost, even if the cost is separation from loved ones.
One of St. Francis' regrets divulged when he was nearing death was that he never reconciled with his father. Let our prayer be that regardless of the source of the divisions in our lives, that they be always met with loving concern for the other in the peace granted us freely from Christ.
Peace and all good,
Fr. Zack