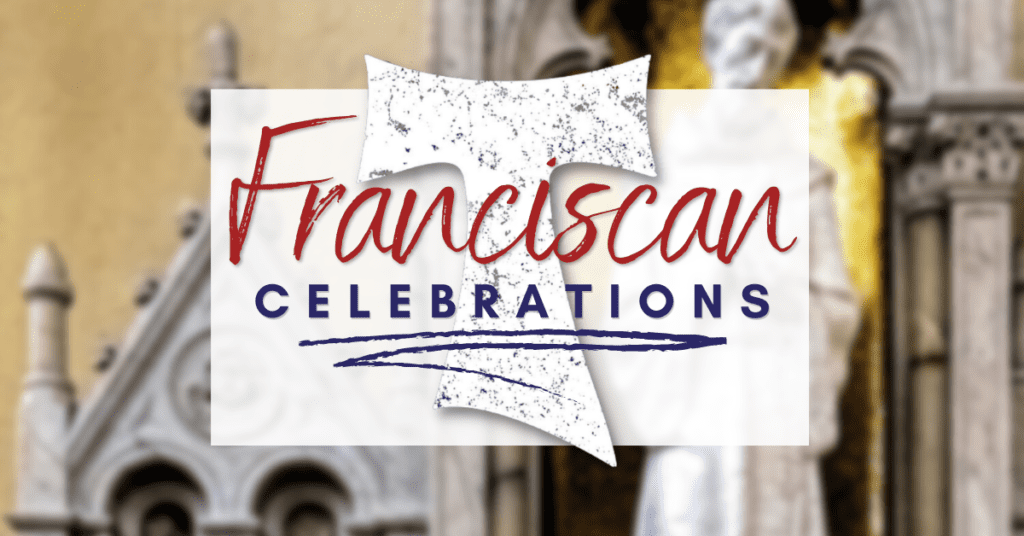 "Praised be You, my Lord, through our Sister Bodily Death, from whom no one living can escape." That line, written near Francis's own embrace of Sister Bodily Death, reflects the importance and natural character of death in the life of all creation. St. Francis was not afraid of what would come at the end of his earthly life, choosing instead to recognize in that experience, not an end, but a transition from one way of living to another.
The Friars of Sacred Heart invite you to join them for a series of Franciscan celebrations, reflecting on that devotion and understanding of creation, as we observe the Transitus and The Feast of St. Francis.
Want to Learn More About the Transitus? Click Here
UPDATE: The "God's Good Earth" prayer and music service scheduled for Friday, September 30, as well as the Saturday, October 1 annual Blessing of the Animals have been cancelled due to impacts from Hurricane Ian. Parishioners are encouraged to join us at the Franciscan Center for their "St. Francis Day" celebrations on Friday, October 7.
Transitus of St. Francis: Monday, October 3 | 6:30 p.m. | Church
Every year, on the third evening of October, Franciscans ritually remember the passing of Francis of Assisi from this life during this liturgy, as a reminder to renew our own commitment to follow Christ in the way of the poor man of Assisi. A reception in St. Francis Hall will follow the liturgy.
St. Francis Day Celebrations: Friday, October 7 | Franciscan Center (3010 N. Perry Ave.)
The Franciscan Center is combining their annual St. Francis celebrations and Blessing of the Animals with the historic occasion of their 50th Anniversary.
Festivities begin with the "God's Good Earth" music and prayer service at 4 p.m. Our director of music, Philip Jakob, will lead an hour of prayer and music as part of the international observance of the Season of Creation, highlighting this year's theme, "Listen to the Voice of Creation."
At 5 p.m., Members of the Franciscan Center and our Friars will gather to bless and dedicate a room with in the Center in the memory of Sr. Jeanne Williams, OSF.
At 6 p.m., City of Tampa Mayor Jane Castor will be on hand to unveil a new historical marker celebrating the Franciscan Center's 50 years as a place of peace, healing, and joy within our community.
At 6:30 p.m., bring your animals and let us share God's blessing of all creation. The Friars will be on hand to provide blessings to pets large and small, furry, finned, feathered or scaly.
The event is free to the public, and will feature live music, pet-friendly vendors, food, exhibits, and family activities from the Franciscan Center's riverfront grounds.