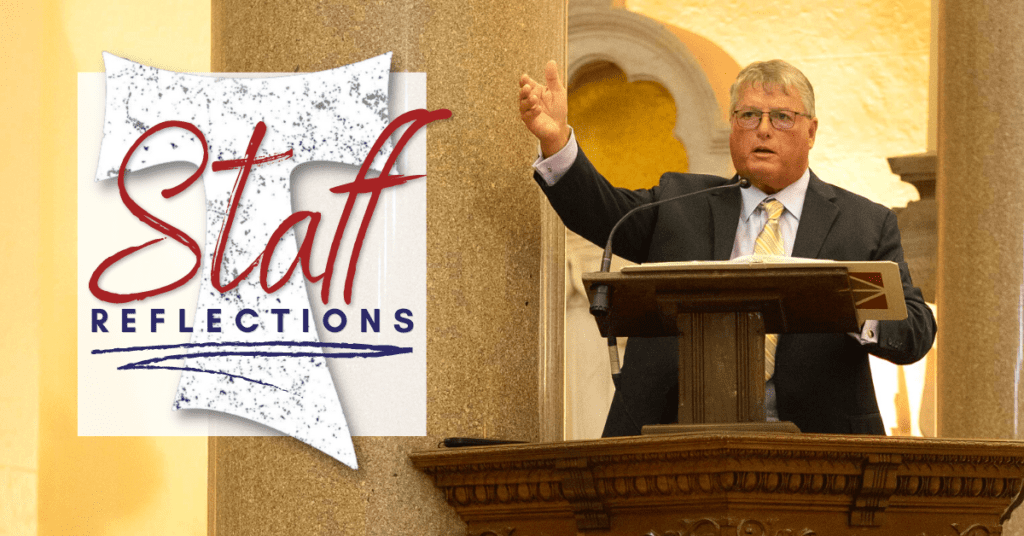 Dear Parishioners,
As you will have become aware our Parish has, this year, accepted the challenge of Pope Francis to celebrate the Season of Creation. The central focus this year is the call to 'Listen to the voice of creation'. As Hurricane Ian looks set to approach our city it is difficult to be clear about what the impact on created things and creatures will be.
Ironically, we may have no choice than to listen to the voice of creation, to hear creation groan! But let's also watch creation. Already birds whose natural habitat is the ocean have begun their unseasonal migration towards the land. Dog owners will know that dogs and other pets will sense that change is in the air long before there are any visible signs. This is instinct. First nation peoples had a natural awareness of the movement in the skies and the waters and reacted accordingly. This is why many Seminole Indians chose Tampa as a relatively safe haven!
All creation is inter-connected although it would seem that humanity may have lost some of this awareness and natural instinct. Nevertheless, those who suffer from arthritis may discover mysteriously that they experience more pain in their joints in times of such meteorological change. The vast majority of us will have to depend on warnings from the media and meteorologists, inevitably causing supermarket shelves to empty of batteries, bread, and water, with long lines to form at gas stations.
This week, we who live on the west coast of Florida will be concerned for ourselves and our neighbors as we potentially face damage or loss of all that keeps us safe. Friends and family living elsewhere will be similarly anxious for us.
And what does God say? Throughout scripture God and his angels always say "Do not be afraid, I will be with you in your distress." When the disciples were in a storm-tossed boat they were justifiably afraid. So afraid, in fact, that when Jesus appeared walking towards them on the waters, they thought they were seeing a ghost. This was not the only time that the disciples did not recognize Christ in a time of turmoil. The post-resurrection journey to Emmaus was another significant moment of unseeing. On another occasion, when a storm arose and, amazingly, Jesus had managed to fall asleep in the boat, the disciples turned to him in fear. He calmed the waters and he calmed their fears.
We know from the Gospels that God will care for us so much more than he cares for the lilies. God cares whether we reach out to God in prayer or not. But let's make out of this time of anxiety an opportunity to learn the power of constant prayer, to intentionally place ourselves in God's care and to hear God say to each of us what God and his angels have always said: 'Do not be afraid' and 'Know that I am with you always'.
Peace and all good,
Phil Jakob
Director of Music
You may find the following songs comforting during your prayer:
Be Not Afraid | Bob Dufford and the St Louis Jesuits
How Can I Keep from Singing? | Sung and arranged by members of the Iona Community
Don't Be Afraid | John Bell of the Iona Community
Let Nothing Trouble You by Bernadette Farrell
Shelter Me | Michael Joncas